Anime Like Kaze no Stigma Recommendations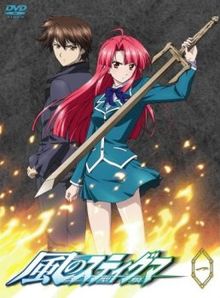 Here are my favorite picks for animes similar to Kaze no Stigma. Keep in mind the list is in no particular order.
Sakai Yuuji, a high school student who expected his normal life to last forever, is dead. When he was on his way home he witnessed a shocking view as the world suddenly froze: people were engulfed by blue flames and a monster resembling a large doll swallowed them. Just as the monster prepared to consume Yuuji, a sword-wielding girl in black attire with flaming red eyes and hair that burns like embers saved him from the monster.
The girl called herself a "Flame Haze" who hunts the "Guze no Tomogara", creatures from another world. As Yuuji noticed a blue flame in his chest, she called him a "Torch", a temporary replacement, saying that the "real" Yuuji's existence had already ended. Unfazed, Yuuji befriended the strange girl, named her "Shana", and joined her fight against Tomogara and other Flame Hazes.
In Tokyo, an impenetrable field known as "Hell's Gate" appeared ten years ago. At the same time, psychics who wield paranormal powers at the cost of their conscience also emerged. Hei is one of the most powerful of these psychic agents, and along with his blind associate, Yin, works for one of the many rival agencies vying to unlock the mysteries of Hell's Gate.
As the newest head of the prestigious Campbell household, young Cecily Campbell is following family tradition by becoming a Knight Guard of the Independent Trade City of Housman and taking up the family sword. While being attacked by a crazed veteran knight, she was saved by Luke, the Sacred Blacksmith. Alongside Lisa, his assistant, Luke has the power to forge powerful swords capable of defeating the so feared demons—demons which could once again bring the world close to an end.
Sousuke Sagara, a seventeen year old military specialist working for the secret organization MITHRIL, has been assigned to protect the latest "Whispered" candidate Kaname Chidori. To complete this task Sousuke will have to deal with enemies from his past as well as the occasional panty thief. Unfortunately for Sousuke, the toughest part of his mission isn't only protecting Miss Chidori but also getting used to living an average High School students life, no easy task for someone raised on the battlefield.
Ryner Lute is a lazy student of the Roland Empire Royal Magician's School. One day, the Roland Empire goes to war against a neighboring country Estabul, and Ryner loses his classmates in the battle. After the war, at Emperor Sion Astarl's command, Ryner sets out on a journey to find the relics of a "Legendary Hero". During his quest, he finds out that a deadly curse is spreading across the continent.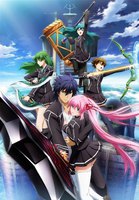 Known as a Rogue Hero in the fantasy world Arezard, Akatsuki decided to take upon the request of the defeated Demon King to take his daughter with him. After bringing her back to the world he came from, Akatsuki brought her to join Babel, an academy-like organization that specializes in training those who came from the other world.
There you have it! I am sure some of these animes will peak your interest!
Reference: