Similar Anime Like Vampire Knight Guilty[Must Watch Recommendations]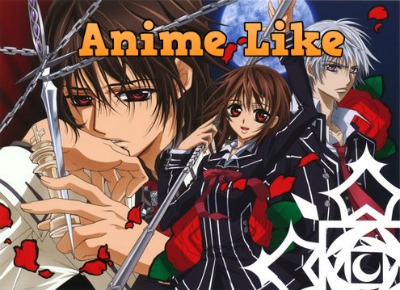 Here are my favorite top picks for anime just like Vampire Knight Guilty. Enjoy the list and keep in mind it is in no particular order!
Karin(Chibi Vampire)
In the 21st century, a family of vampires settled down on the grounds of Japan and lived a modest life whilst sucking on the blood of humans discreetly. However, the eldest daughter of the family, Karin Maaka, has an embarassing secret which cannot be revealed to anyone. Even though she is a vampire, she does not lack blood like her family members. Instead, she overproduces blood to the extent that she transfuses the excess into her victims, hence increasing their blood levels. Despite her troubling body characteristic, she attends school like any other high school student, that is until a new transfer student, Kenta Usui, enters her life.
Throughout the passage of time and the shifts in backgrounds, a particular war continues to leave its mark on history, extending its influence into the modern world. There are two major groups involved in the ensuring war. The first group consists of monsters known as Chiropterans who can change their appearances into that of human beings.
They are actually immortals who feed on the blood of the living. The second group is an organisation known as the "Red Shield", formed to track down these monsters and exterminate them. Otonashi Saya is a high-school girl who lives a peaceful life with her family. The only problem is, she has no recollections of her life beyond that of the past year. However, her happy life will be destroyed by an event that will lead her to her destined fate.
Tohru Honda is 16 year old orphaned girl who gets invited to live in the house of her classmate, the handsome boy Sohma Yuki, and his cousins, 16 year old Kyo and 27 year old Shigure. However, these young men and parts of the rest of their family (both close and distant) hold a curse; if they are hugged by the opposite gender, they transform into animals of the Chinese Zodiac. Everyday is an adventure for sweet Tohru, as she gets to know everyone in the large family better (especially Yuki and Kyo), in both common and bizarre situations. But, the Sohma Family curse is certainly no laughing matter… it also holds horrible cruelity and heartbreak.
Haruhi is a poor tomboyish student at a school for the ultra-wealthy, able to attend because of a scholarship, and unable to even afford a uniform. One day, she stumbles across the decidedly peculiar but very popular Ouran Host Club. She tries to leave, but accidentally breaks a vase, and unable to pay for it, she's told that she'll have to stay and do odd jobs. That is, until they decide she would be more valuable as a club member.
Not realizing she's female due to her appearance, they fix her up and give her a male uniform. She's an instant hit, so they decide to have her keep up the charade even after they find out the truth. Haruhi, being average almost to a fault, doesn't know what to make of the unconventional activities of the Host Club (or of the even more unconventional members), but having little choice, she plays along. Before long, real bonds are formed, friends made, and Haruhi finds herself accepted in a way she could never have been otherwise in this affluent school.
Mina Tepeş, the Princess of the ancient covenant and ruler of all vampires, wants her race to stop hiding from the humans. Using her vast wealth, she has paid off Japan's entire national debt and by doing so, gained the right to create a district off Japan's coast that is to become the future haven to vampires worldwide. 
But when she finally attempts to make public the existence of vampires to the world some politicians, terrorists and rival factions are plotting to assassinate Mina before she has a chance to get Japan's and international recognition for the Vampire Bund. Now she must rely on her strength, cruelty and those closest to her, while trying to make a normal life.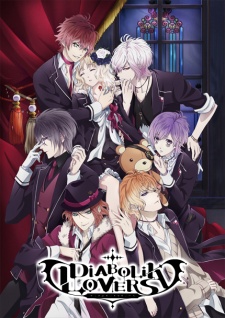 Yui Komori's father moves abroad, so he sends her to live in a new town with the six Sakamaki brothers. When she arrives at their mansion, she discovers that they are vampires. They abuse her psychologically and physically, often feeding off her. While she optimistically accepts her situation, she unravels mysteries both of their past and her own.
Sotobamura is a small village with around 1300 residents; so small the village isn't even connected to a single highway. An isolated village in which old customs, such as the burial of the dead, are still practiced. One day, the bodies of three people are found dead. Although Ozaki Toshio, the village's lone doctor, feels uncertain, he treats the deaths as a normal occurrence. However, in the days following, the villagers start to die one after the other.
There you have it! Be sure to check some of them out and see which one appeals to you!
References: