Top 10 Best Tobu Soundtracks – Free Music for YouTube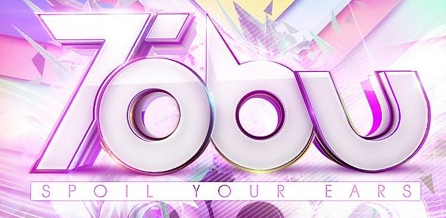 Source: SoundCloud
Tobu is a very talented music composer and producer. I have been hooked on his soundtracks ever since I first heard Tobu- Higher. I then checked out his other music pieces and I have to say I am very impressed with his work.
Here are my top 10 favorite picks of his songs:
Higher
Colors
Sunburst ft Itro
Sunrise
Climb
Floating
Life
Mesmerize
Cloud 9 ft Itro
Holiday ft Itro
Free Music for YouTube
Again, these are my personal favorites and he has a huge collection of great music for you to listen to. For those that are wondering if you could use his music for your YouTube, the short answer is yes. Here are the things you need to know when you are using Tobu's music:
Since people are asking for my permission, if they are allowed to use my music on their videos extremely often and I'm a bit tired of saying YES all the time, I decided to create this page that will serve as a written proof and permission for all of you my dear music lovers. Hopefully, this will consume me a lot of time every day. Please, read carefully.

YOU CANNOT:

You cannot claim my music as your own.
You cannot sell my music.
You cannot use my music without giving any credits in video description.
You cannot use my music anywhere outside YouTube without my permission.

You can use my original music on YouTube, even commercially, if I've given a FREE download link for it. You can also monetize these YouTube videos where my music is used. But you MUST give CREDITS to me in your video description(see for an example below). If you are planning to use my music outside YouTube, contact me.

EXAMPLE (optional)

EXAMPLE (minimum)

Of course, you don't have to include all of my social networks, it will be just enough if you leave just my YouTube, Facebook or Spotify link. But most important thing is to respect my work and give credit at all. Remember that I work hard on my music, the more credits you leave, the bigger your support is for me. Thanks for understanding!
Please promote his work as much as you can to help him spread his beautiful music to the world. Thanks!