Top 10 Best Angel Anime List [Recommendations]
Angels are generally something that you'd see in Judeo-Christian lore. Eastern lore focuses more on ghosts and spirits than real angels – afterlife creatures with wings and a halo. But anime takes its inspirations from all kinds of sources. And just like with knights and fairies, Japan manages to find a unique take on the "angel" concept. Sometimes they have wings, sometimes they don't. Sometimes they have halos, sometimes they don't. Sometimes the angels aren't even the good guys.
Anime "Best of" Genre List
Oh, and for the record, Japan is largely an atheistic society. But those who are religious are generally polytheistic, and that means the lines between "angels" and "gods" can get a little muddled. We'll try to keep this specifically to angels, but there's probably some wiggle room on a couple of these.
With that said, here's 10 of the best anime you can find about angels.
Kamisama Kazoku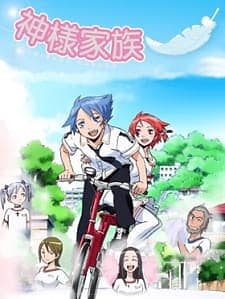 There are a lot of anime set from the human perspective of dealing with supernatural creatures. Kamisama Kazoku takes a bit of a different approach.
This is about Samatarou, the son of a god, and Tenko, his angel best friend and partner. The two of them, in true slice-of-life fashion, are learning what it means to be human by spending their time in the human realm.
The plot thickens when Samatarou falls in love with a human girl.
Tenshi ni Narumon!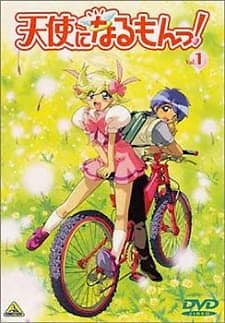 There's something about these angel anime and the need to have their heroines fall naked from the sky onto random teenagers. But that's what we've got here. Again.
But Noelle is an angel with all sorts of supernatural craziness in her extended family, and that's where most of the joy comes from in this series.
Koisuru Tenshi Angelique: Kokoro no Mezameru Toki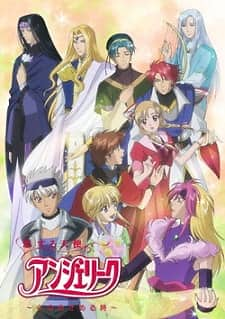 This is one of those that walks the line between gods and angels. It's also a rarity in this genre – it's about hot guys surrounding a girl, rather than the opposite.
The men in question are guardians, set to protect the "chosen one," Ange, who was summoned to save the Cosmos of the Holy Beast. These guardians all control a particular element, so it isn't clear whether they're supposed to be the angels, or if Ange is.
Otogi Story Tenshi no Shippo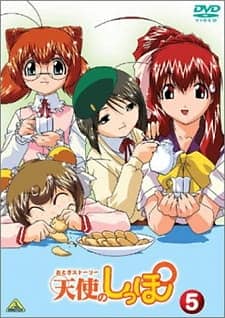 Here's an early harem series where literally all the girls are angels. Guardian angels, to be exact.
Actually, each of the girls is a reincarnation of one of the main character's dead pets. So that's at least weird and interesting.
Tenshi Kinryouku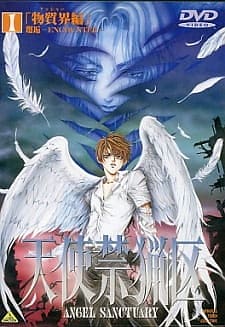 Not all anime about angels is full on comedy, harems, and gratuitous fanservice.
Only most of it.
But Tenshi Kinryouku is about a man stuck in the middle of a war between heaven and hell. Supposedly he's some sort of chosen one, but angels, demons, and other mysterious beings all claim his destiny is with them.
Oh, the guy is also in love with his sister in a way he knows he shouldn't be. So there's some incest mixed in with choosing sides between angels and demons.