Anime Like Show By Rock!! [Recommendations]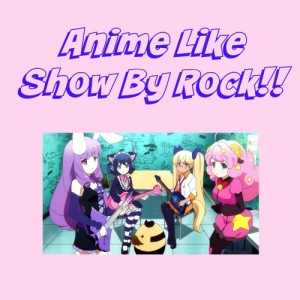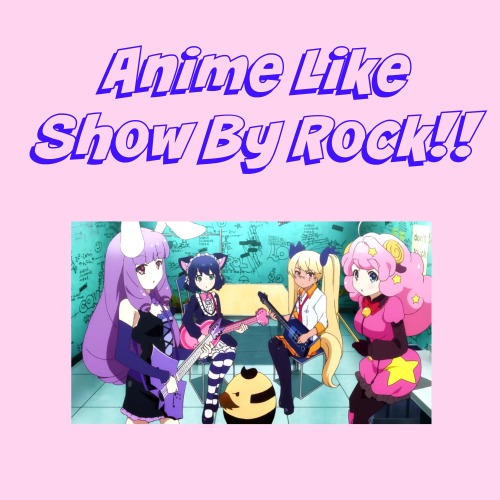 Here are my picks for anime series just like Show By Rock!!. Keep in mind the list is in no particular order.
It's Yui Hirasawa's first year in high school, and she's eagerly searching for a club to join. At the same time, Ritsu Tainaka, a drummer, and her friend Mio Akiyama, a bassist, are desperately trying to save the school's light music club, which is about to be disbanded due to lack of members. They manage to recruit Tsumugi Kotobuki to play the keyboard, meaning they only need one more member to get the club running again. Yui joins, thinking it will be an easy experience for her to play the castanets, the only instrument she knows. However, the other members think their new addition is actually a guitar prodigy…
Similarity:
Both have a (rock) band that aspires to perform in Budokan.
A lot of cute moments and bonding between the characters.
10 years after the Great Tokyo War, each prefectures in Japan had split up into independent nations. Each nations are ruled by a prophet called "Mosa" and an army called "Mob" as they start to compete to take over other countries. Four "Mob" girls from the Saitama clan, Nozomi, Yukina, Ai, Chiaya are ordered by their "Mosa" to travel around Japan riding their motor cycles to mediate multiple battles between nations and clans as they emerge.
Similarity:
Part of a band
Adventure like
My Melody arrives on Earth much to the surprise of her rival Kuromi. Together with one of the junior high school students, Yumeno Uta, they decide to protect the dreams of the people with the help of magic.
Similarity:
Very colorful and cute with madcap zany comedy, and very nice music
Honoka Kōsaka loves her school. That's why it's bad news for her when she finds out it's being shut down due to lack of new students. In order to bring in more students, Honoka decides to start a "school idol group", which is certain to get the eyes of the public. To make this dream a reality, she gathers together her close friends and classmates to make the best idol unit possible.
Similarity:
Focuses on the development of a girl band/idol group.
Bonding between the characters (training camp, practice sessions etc.).
The anime's story revolves around Nyaa-tan, the cat of Chinese astrology who wants to become a member of the Chinese zodiac. Nyaa-tan is simple and suffers from memory loss, and she tries various foolish ways to become a member. She meets Takeru Amato, a high school student who lives alone in Akihabara, and becomes a freeloader at his house. Little by little, she gets closer to her goal.
Similarity:
Main heroines of both anime are cat-like girls with nekomimi and adorable fangs who try to achieve something
Part of a rock band
Nanami Haruka wants to be a song writer, so she attends an idol training school filled with handsome boys. The school pairs each aspiring songwriter with an aspiring idol, but Haruka finds herself paired with 6 bishounen idols. To make things more difficult, Nanami is also not allowed to date any of her beautiful partners.
Similarity:
Both are music based anime, really sparkly, have enjoyable characters and funny
Similar style music
Tanaka Yukio, better known by his nickname Koyuki is a 14 year old who feels disconnected from life in general. Through the act of saving a mismatched dog, he meets guitarist Minami Ryuusuke, and becomes involved in Ryuusuke's new band BECK. Koyuki's life starts to change as the band struggles towards fame.
Similarity:
They all perform in a band
The band are both trying to be great and reach a goal
Main character somehow becomes the main member of the band
There you have it. Go check out some of these anime series! You won't be disappointed!
References: