Top 4 Cooking Animes to Inspire Your Inner Chef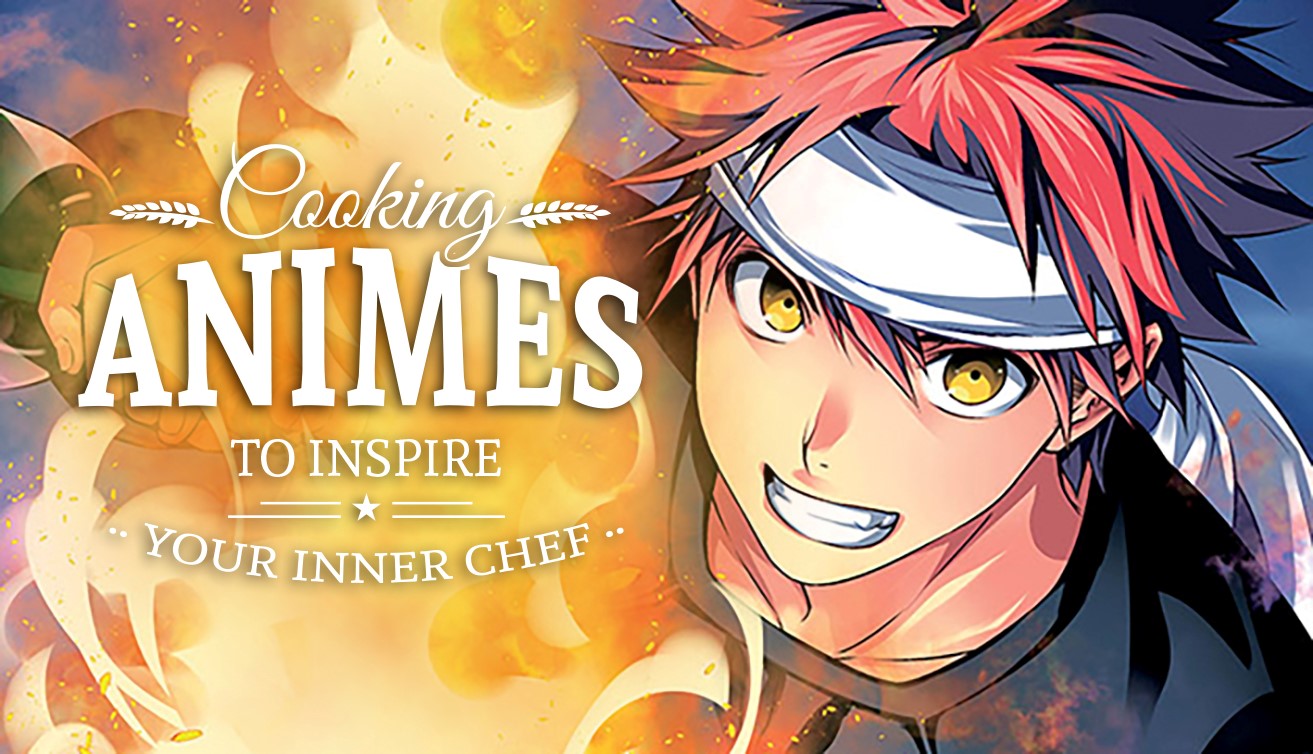 The family has the biggest influence in a child's life. However, media in all forms like TV and computer are close behind. With the increasing number of said devices in the country, more and more TV channels, programs and websites are coming into our homes every day.
Since the media is powerful enough to influence how an individual thinks and behaves, parents and guardians are encouraged to help the young ones develop healthy habits when it comes to using devices and gadgets.
One of the most popular themes for kids in media is cooking. Kids play with pretend ovens, kitchen utensils, and toy food while older people enjoy watching cooking shows, contests and even movies.
Thanks to devices like the television and computer, people were able to enjoy shows related to cooking. Cooking anime shows are always full of imagination and creativity that kids, kids-at-heart, or aspiring chefs will love. The latest one out there being Shokugeki No Soma but here are other must-watch cooking anime shows.
Warning: Beware of spoilers!
Koufuku Graffiti (Gourmet Girl Graffiti)
Koufuku Graffiti is a heart-warming and sweet anime that follows Ryo Machiko, a second-year middle school who has been living by herself since her grandmother died. Ryo has exceptional cooking skills, which was passed on by her grandmother. Ryo decides to live with her second cousin Kirin Morino.
There, she discovers the happiness one would feel when creating great dishes for people, including Kirin. She also found out that gourmet cooking can not only bring inspiration to one's life, but it can also bring satisfaction to those around her.
Moe, which means something precious or cute, is abundant throughout the series. You will definitely see moe whenever Ryou is getting ready to cook for her friends as she goes on a wonderful journey to the gourmet world with them. If you are someone who enjoys the moe-approach accompanied with delicious cookery then be sure to check out this great anime.
Yume-iro Patisserie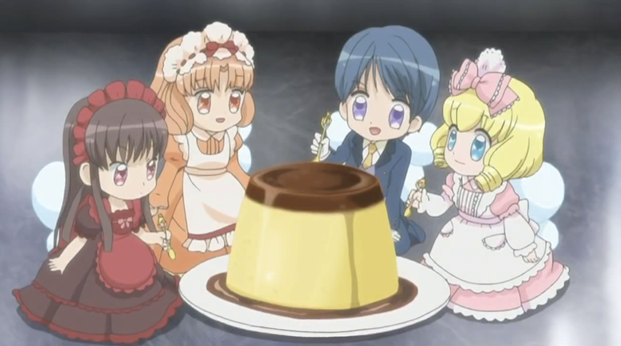 Another cute and sweets-filled anime is Yume-iro Patisserie. This cute series features Ichigo Amano who is not a great baker but has the palate of one. Her grandmother, who was a talented pastry chef, encouraged Ichigo to pursue a career in pastry. All throughout the series, we can see Ichigo use her great sense of taste to create potent pastries that will leave the viewers' mouths' watering.
Sweet-toothed people will definitely enjoy the way Ichigo whips up a great assortment of cakes and pastries in every competition she joins. The thorough attention to detail and accuracy will definitely wow any viewer.
The food may be the main point of this anime but what made this anime stand out is the way the desserts were presented. Yume-iro Patisserie will not only have you licking your lips in satisfaction, but will also inspire you to live out your dreams and become a master of your passion.
Ristorante Paradiso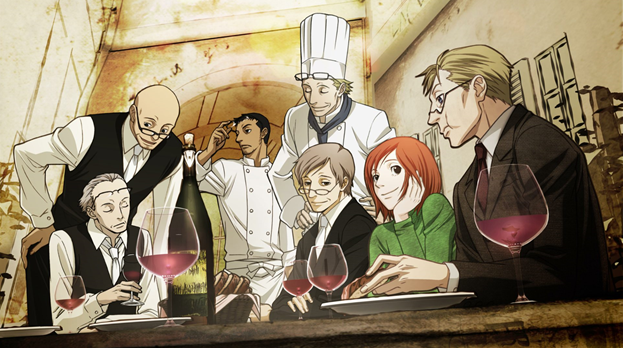 If you combine romance, elegance, and warmth in one anime, you will definitely get Ristorante Paradiso. The protagonist, Nicoletta, wants revenge on her mother for leaving when she was still young.
When Nicoletta enters a mysterious yet charming restaurant full of older gentlemen, she was captivated by the sophistication of Italian life.
Slowly, she finds her desire for vengeance fade away as she began to work in the restaurant. Nicoletta also goes on a mission to learn cooking while struggling over her crush on the head waiter, who couldn't seem to get over his first wife.
Perhaps the most wonderful thing about this anime is not Nicoletta's complicated past, but from the cuisines that comes from it all. Nicoletta's mother, who was the owner of the restaurant, display her love by executing fine dining in a meticulous way.
A glass of wine and a plateful of the world's best Italian pasta will definitely help cure the hatred embedded deep in the heart. This fancy, slice-of-life anime series is a must-see for those who crave a mature storyline and elegant Italian cuisine.
Yakitate! Japan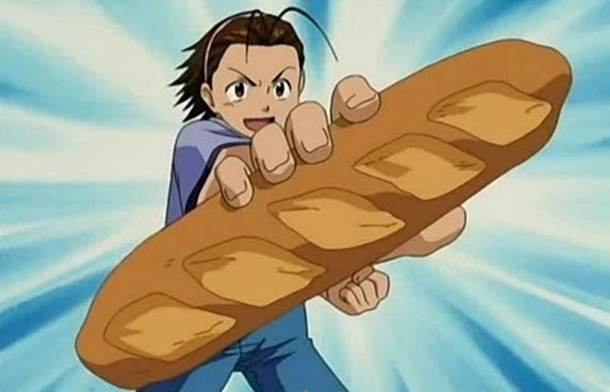 One of the most popular cooking anime shows ever, Yakitate! Japan focuses on the bread obsessed Azuma Kazuma who dreams of becoming the best bread maker in Japan. He was gifted with having hands that could produce natural heat ("Solar Hands" as they call it in the anime) and help speed up the fermenting process when making bread dough. His goal is to make his Ja-Pan the national bread of Japan.
Not only does this show educate you and make you want some freshly-made bread, it is also full of great humor that will keep any viewer laughing at every episode. Another thing to note about Yakitate! Japan is that it is one of the few anime shows that really focus on the process of making bread from scratch, showing the real methods to the viewer.
Watch Yakitate! Japan if you love anime that is educational and, at the same time, humorous.
So, which one of these anime made you the hungriest?
Note: This is a guest post by Larisse Espinueva. You can visit her site to find out awesome food recipes!