Top 10 Best Fantasy Anime Series List [Recommendations]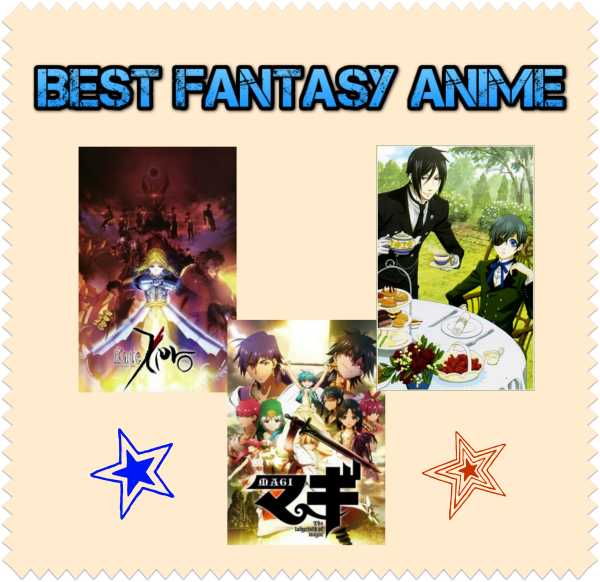 Fantasy anime is one of my favorite genres. Today, I will recommend 10 for you. I focused on mentioning the people that created it and really appreciated what they have made for us. Below are my top 10 list. Keep in mind it is in no particular order.
Anime "Best of" Genre List
Fate/Zero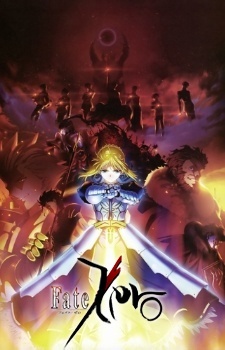 This fantasy anime was developed for TV by Atsuhiro Iwakami and was originally run on October 1 2011. Written by Akira Hiyama and Akihiro Yoshida, the story is about a magus and six of his friends, with their chosen epic heroes battle against each other for control of the Holy Grail; a magical item that grants any wish imaginable. Stars for this anime include Ayako Kawasumi, Joji Nakata, Lucien Dodge, Rikiya Koyama, Daisuke Namikawa, Sakaya Ohara, and Tomokazu Seki. It has 25 episodes to date. The film has an average user rating of 8.6/10 according to popular rating websites and has 2 wins and 4 award nominations to its name.
Sword Art Online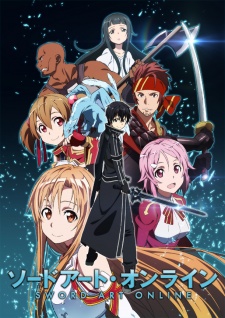 Written by Reki Kawahara, the series dates forward to the year 2022 where thousands of people are trapped in a virtual MMORPG. The lone wolf player, Kirito, has to come up with an escape plan. Escaping involves returning to their normal physical bodies by beating the level 100 tower's boss. If you die in the game it means you also die in the physical world. The series has 50 episodes to date spanning across three seasons. Stars in the series include Yoshitsugu Matsouka, Bryce Papenbrook and Haruka Tomatsu.
Fairy Tail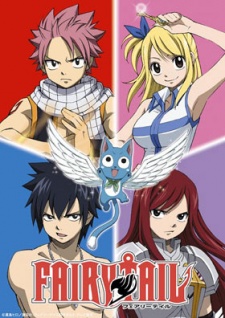 Created by Hiro Mahima and Masashi Sogo, this animated series follows a story of Lucy, an ambitious Celestial wizard, who befriends Natsu, Grey, Happy and Erzas; extremely powerful wizards, allied to the Wizard Guild, fairy Tail. They later discover that the only way to overcome danger is through unity in love and friendship of one another. The series stars include Tetsuya Kakihara, Aya Hirano, Rie Kugimiya and Jamie Marchi. It has 275 episodes to date and has won 3 awards, having been nominated 7 times.
Akame ga Kill!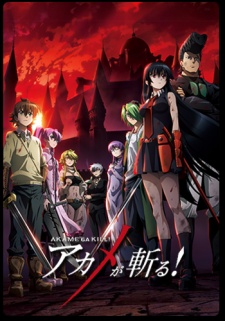 Written by Kojiro Nakamura and Tetsuya Tashiro, this anime follows the story of a young boy who sets out to join the army. After being tricked off all his money, he wanders and sleeps on the streets. A young woman offers him shelter where later he ends up joining the assassins group called Night Raid and the boy begins to identify more with Night Raid than the army. The series stars include Christine M. Auten, Chris Ayres, Clint Bickham and Jessica Boone.
Magi: Labyrinth of Magic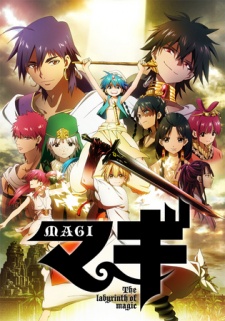 After meeting a furtive boy named Alladin, Alibaba hopes to harness Alladin's magical ability of being able to summon a powerful spirit from a flute by joining him on a trip across the continent to look for Djinn Metal Vessels. They later discover that the experiences they encounter throughout the journey will shape their destiny. Directed by Koji Masunari, stars for this series include Eric Scott Kimerer, Erica Mendez and Christina Valenzuela.