16 Popular Movies Like 50 Shades of Grey [Recommendations]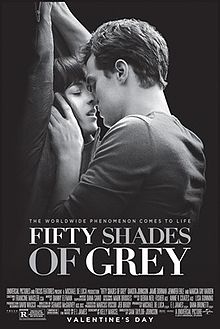 Here are my favorite picks for similar movies just like 50 Shades of Grey. Keep in mind the list is in no particular order. Enjoy the recommendations!
Lee Holloway (Maggie Gyllenhaal), a young woman with a history of severe emotional problems, is released into the care of her overbearing parents following a stay at a mental institution. She finds work as a secretary for a rigid and demanding attorney, E. Edward Grey (James Spader), and starts dating the kind but dull Peter (Jeremy Davies). However, Lee soon realizes she's turned on by Grey's stern demeanor, and begins a sadomasochistic relationship with him.
Two strangers, Wall Street trader John (Mickey Rourke) and art gallery assistant Elizabeth (Kim Basinger), become involved in a new relationship. What begins as a courtship, though, becomes extremely sexual, as John begins to push for more daring and kinky scenarios, including striptease and bondage. Although their passion is strong, Elizabeth starts to realize that John is not sharing any part of his life besides sex. She must make a decision about what she wants from their relationship.
In this modern update on Cinderella, a prostitute and a wealthy businessman fall hard for one another, forming an unlikely pair. While on a business trip in L.A., Edward (Richard Gere), who makes a living buying and breaking up companies, picks up a hooker, Vivian (Julia Roberts), on a lark. After Edward hires Vivian to stay with him for the weekend, the two get closer, only to discover there are significant hurdles to overcome as they try to bridge the gap between their very different worlds.
When teen debutante Kelly (Denise Richards) fails to attract the attention of her hunky guidance counselor, Sam (Matt Dillon), she cries rape, igniting a scandal that results in his arrest. Sam appeals to Ken (Bill Murray), a hack personal-injury lawyer who has never handled a case that couldn't be helped by a prop neck brace. Soon, a second victim, Suzie (Neve Campbell), comes forward, and Detective Duquette (Kevin Bacon) discovers that the unfolding case is far from what it seems.
Shyster lawyer Ned Racine (William Hurt) begins a passionate affair with Matty Walker (Kathleen Turner), wife of a wealthy Florida businessman (Richard Crenna). With the help of one of his criminal clients, bomb maker Teddy Lewis (Mickey Rourke), Ned hatches a scheme to kill Matty's husband so that they can run away together with his money. But complications build upon double-crosses, launching the hapless lawyer into a situation far more treacherous than he imagined.
A baron's frustrated daughter (Jessica Chastain) courts scandal and more when she tries to seduce her father's valet (Colin Farrell).
It's been three years since Mike Lane's (Channing Tatum) retirement from stripping, but the former dancer misses the excitement and feeling of being on stage. Most of all, though, he misses the best friends that he ever had, the crew known as the Kings of Tampa. Opportunity comes knocking when the guys look him up as they travel to Myrtle Beach, S.C., for a stripper convention. With the promise of outrageous fun, a reinvigorated Mike can't resist the chance to join in and take it off again.
Erika Kohut teaches piano at the Conservatory in Vienna. In her early forties, she lives at home, cooped up with her mother, whose influence Erika escapes only on her regular visits to porn cinemas and peepshows. Her sexuality is an affair of morbid voyeurism and masochistic self-mutilation. Erika and life travel separate paths. Until one day, one of her students gets it into his head to seduce her…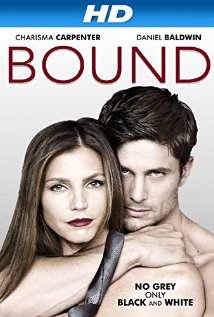 The daughter of a wealthy real estate mogul falls in love with a younger man, and she is introduced to the world of BDSM. With her newly awakened sexual prowess, she is finally able to take control of her life.
Sarah (Kate Winslet) is a well-educated woman who cannot come to terms with her life as a housewife and mother. Brad (Patrick Wilson), a stay-at-home dad, is married to a beautiful filmmaker (Jennifer Connelly) and goes skateboarding instead of studying for the bar exam. The pair meet at a playground and soon begin having secret trysts while their children nap and their spouses are at work.
A French teen (Adèle Exarchopoulos) forms a deep emotional and sexual connection with an older art student (Léa Seydoux) she met in a lesbian bar.
Annette (Reese Witherspoon) unwittingly becomes a pawn in Sebastian's (Ryan Phillippe) and Kathryn's (Sarah Michelle Gellar) deliciously diabolical wager of sexual conquest when she writes an article in Seventeen Magazine about how she intends to stay pure until she marries her boyfriend. However, Sebastian gets more than he bargained for as he attempts to woo Annette into his bed.
L'amant(1992)
Set in 1920s colonial Indochina, a pretty, virginal French teenager (Jane March) meets a handsome Chinese playboy (Tony Leung Ka Fai) from a respectable family. Going against the conventions of their respective societies, the lustful pair begin a torrid affair in a seedy Saigon neighborhood. Their strong attraction towards one another is only intensified by the illicit nature of their rendezvous. Given such circumstances, can their relationship last?
Distraught following his wife's suicide, American hotelier Paul (Marlon Brando) becomes transfixed by the beautiful younger Frenchwoman Jeanne (Maria Schneider) when he meets her by chance at an apartment both are attempting to rent. The couple begin an extended but purely anonymous sexual relationship in which they do not even tell each other their names, but it soon becomes clear that the couple's deliberate level of disassociation cannot continue.
The mysterious Catherine Tramell (Sharon Stone), a beautiful crime novelist, becomes a suspect when she is linked to the brutal death of a rock star. Investigated by homicide detective Nick Curran (Michael Douglas), Catherine seduces him into an intense relationship. Meanwhile, the murder case becomes increasingly complicated when more seemingly connected deaths occur and Nick's psychologist and lover, Beth Garner (Jeanne Tripplehorn), appears to be another suspect.
In 1940s South Carolina, mill worker Noah Calhoun (Ryan Gosling) and rich girl Allie (Rachel McAdams) are desperately in love. But her parents don't approve. When Noah goes off to serve in World War II, it seems to mark the end of their love affair. In the interim, Allie becomes involved with another man (James Marsden). But when Noah returns to their small town years later, on the cusp of Allie's marriage, it soon becomes clear that their romance is anything but over.
In the San Fernando Valley in 1977, teenage busboy Eddie Adams (Mark Wahlberg) gets discovered by porn director Jack Horner (Burt Reynolds), who transforms him into adult-film sensation Dirk Diggler. Brought into a supportive circle of friends, including fellow actors Amber Waves (Julianne Moore), Rollergirl (Heather Graham) and Reed Rothchild (John C. Reilly), Dirk fulfills all his ambitions, but a toxic combination of drugs and egotism threatens to take him back down.
References: Wikipedia