Top 12 Best HBO Shows to Binge Watch
Hello HBO lovers! Today I would like to share with you my all time favorite HBO shows that would keep you glued to the TV. Keep in mind the list is in no particular order!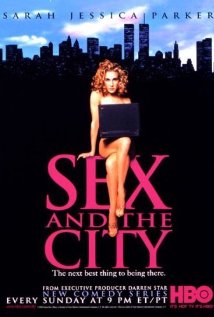 A sex columnist, Carrie Bradshaw, and her three friends — Samantha, Charlotte and Miranda — explore Manhattan's dating scene, chronicling the mating habits of single New Yorkers. Not surprisingly, the ladies have a number of beaus throughout the series' run.
This show was really huge back then with record viewership numbers and my aunt watches it all the time after work.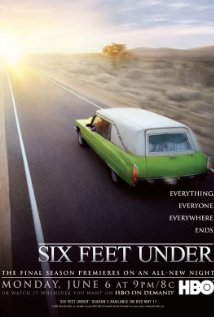 Laced with irony and dark situational humor, the show approaches the subject of death through the eyes of the Fisher family, who owns and operates a funeral home in Los Angeles. Peter Krause stars as Nate, who reluctantly becomes a partner in the funeral home after his father's death.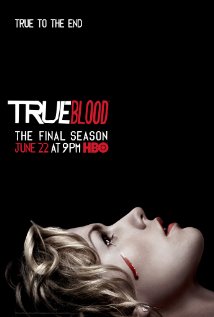 Small-town Louisiana waitress Sookie Stackhouse already is viewed as an oddball by her friends and neighbors, since she can read the minds of those around her. She doesn't exactly help her reputation, though, when she falls for Bill Compton, a 173-year-old vampire who has "come out of the coffin" along with many of his undead comrades now that a new synthetic blood has made it possible for vampires to survive without preying on humans. Still, the conservative locals aren't wild about mortal-vampire liaisons, especially Sookie's boss, Sam Merlotte, who carries a torch for her. "Six Feet Under" creator Alan Ball is behind this series adaptation of best-selling novels by Charlaine Harris.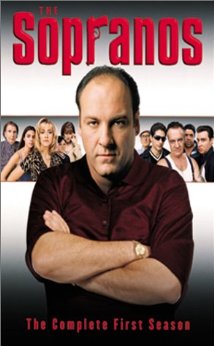 Tony Soprano juggles the problems of his fractious family with those of a "Family" of a different sort – the mob. He sees a therapist to deal with his professional and personal problems, which bring on panic attacks. He deals with personal and professional power struggles, affairs, violence, the threat of exposure and betrayal, and a whole bunch of people being whacked.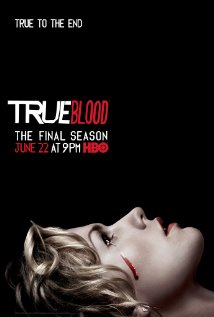 This series looks at the narcotics scene in Baltimore through the eyes of law enforcers as well as the drug dealers and users. Other facets of the city that are explored in the series are the government and bureaucracy, schools and the news media. The show was created by former police reporter David Simon, who also wrote many of the episodes.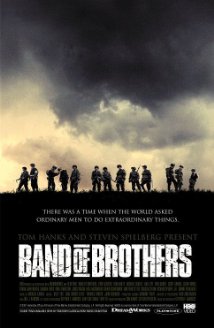 This series, originally broadcast on HBO, tells the story of Easy Company, 506th Regiment of the 101st Airborne Division, U.S. Army. Based on interviews with survivors of Easy Company, as well as soldiers' journals and letters, this 10-part series chronicles the experiences of these young men who knew extraordinary bravery and extraordinary fear. Based on the book written by Stephen Ambrose.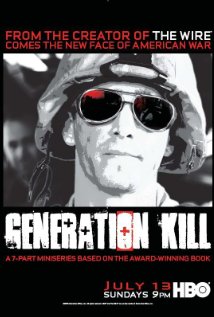 Highly trained young Marines of the First Reconnaissance Battalion struggle with inadequate supplies, bureaucratic snafus and poor communication as they lead the drive into Baghdad during the first weeks of the war in Iraq, in a seven-part miniseries based on the best-selling nonfiction book by embedded Rolling Stone correspondent Evan Wright.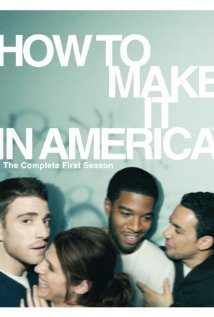 Despite the best efforts of two 20-something friends from Brooklyn, their chase of the American Dream seems to always end up short of the finish line. After striking out hustling a skateboard-deck business, graphic designer Ben Epstein agrees to partner with his friend, Cam Calderon, in the production of leather jackets and retro jeans. Using street smarts and associates, including Cam's cousin Rene and their well-connected friend Domingo, the enterprising duo will do almost anything to overcome the many obstacles they encounter to make it in America.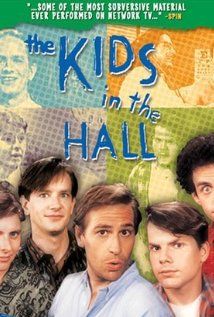 This series is a hilarious sketch comedy featuring five male actors who portray almost every character themselves, playing both male and female roles. Much of the dark humor focuses on wild characters, including the Chicken Lady, Idiot Boy and the Axe Murderer.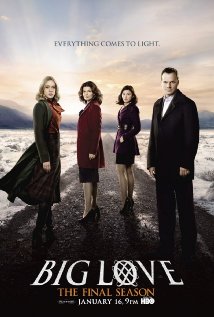 Bill Henrickson seems like a typical suburban husband and father, except for the fact that he has three wives, nine kids and three homes to maintain. The Salt Lake City polygamist has to juggle his families' needs while overseeing his casino business, fulfilling his political interests and attempting to reconnect with his fundamentalist relatives.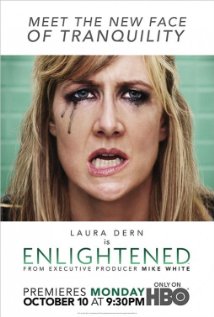 An ambitious corporate executive, Amy Jellicoe has succeeded despite the fact she can be her own worst enemy. After a series of self-destructive choices leads to a very public, humiliating nervous breakdown, Amy spends three months at a treatment center in Hawaii, where she learns to live a more enlightened existence. Upon returning home, however, she discovers her new passionate and honest outlook isn't accepted by her family, friends and co-workers, notably her mom, Helen, with whom Amy now lives, and her drug-addicted ex-husband, Levi. Immersed in a more complicated life, Amy must decide what's really important to her.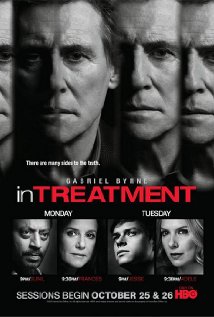 Middle-aged psychologist Paul Weston (Emmy nominee and Golden Globe Award winner Gabriel Byrne) confronts some uneasy truths about his own life while conducting therapy sessions with his patients. Based on an award-winning Israeli television series, each episode focuses on one specific patient — either a patient of Paul's, or Paul himself, in therapy with his own psychotherapist (Dianne Wiest).