Top 10 Best Korean Actors of 2015
Here is my list of favorite Korean actors. Keep in mind the list is in no particular order!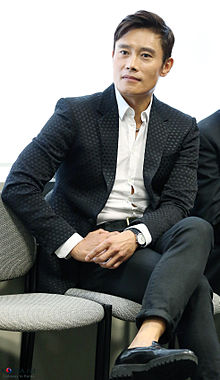 He was born in the year 1970. At the tender age of 21, he auditioned for KBS and aced the trial. Lee's first appearance was in a drama by KBS called Asphalt My Home Town. After that, he played a leading role in the Tomorrow drama Love in the year 1992. His rise to fame, however, was when he starred in the film the Good, The Bad and the Weird. Other movies Lee has starred include RED, retaliation and G.I Joe Sequels.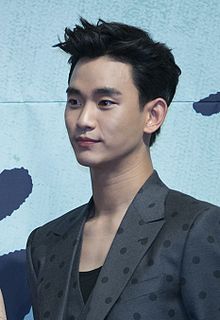 Kim was born in 1998. Other than acting, Kim is also a singer and a model. He played a supporting character in the movie Kimchi Cheese Smile. Aside from that, Kim has played various roles in television dramas like Dream High and Moon Embracing the Sun among others. He started acting in 2007. His fame rose when he played a leading character in Jungle Fish. Kim over the years in his acting career has bagged several awards including Best New Actor and Popularity Award in the 4th Korean drama festivals. He also carried home the award for the Best New Actor in the 50th Baeksang Arts Awards.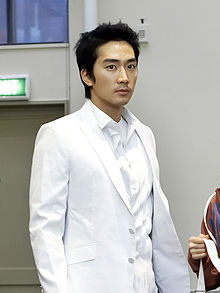 Born on October 5th, 1976, Song seun has broken through the film industry in a steady fashion. However, before beginning his career, he worked in various places including Storm, a jeans brand. He also doubles up as a model. His first starring was in the drama called Calla opposite Kim Hee -Sun. From then he has made several appearances with the latest being the messenger.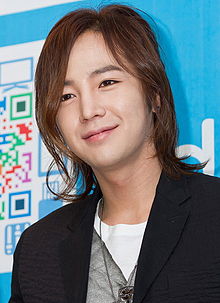 Jan was born in Danyang County in 1987. Other than acting, he models and is a singer too. Jan has starred in several movies since his debut into the film industry. Among the movies he has starred are: 'You are Beautiful', Love Rain, Mary Stayed out All Night as well as Pretty Man, all of which he was the lead actor.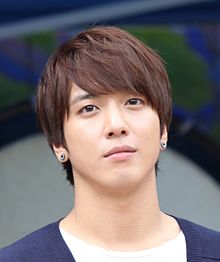 Aside from singing, Jung Yong Hwa is a songwriter and producer. In 2009, he played a leading role in the drama 'You're Beautiful' which was later aired in Indonesia with the title 'He is Beautiful'. This drama was a breakthrough for Jung and since then, he has developed steadily in his career. He attributes his steady development to his good looks as well as talent. Yong is also a musician and is a leader of the CN Blue.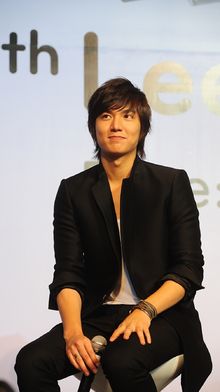 Lee is a model and a singer other than acting. He has developed to become famous not only in Korea but Asia as a whole. His outstanding onstage performance has seen him bag several awards and nominations. Being one of the most handsome actors, he has had great success in the modeling industry, working with companies like prêt- a- porter and Seoul Fashion Week.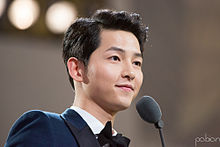 Song Joong-Ki was born in 1985.he has steadily risen the ranks in the film industry beating most of his peers career wise. The television drama, Sungkyunkwan Scandal is among the drama that saw him rise to stardom. His first leading appearance was in the melodrama, The Innocent Man. Among the films Song appeared are; A Frozen Flower in 2008, Hearty Paws and Two Penny Pinchers.
Kim Woo Bin
Source: Asian Wiki
Other than being an actor, Kim is a model. He made his first appearance in the film in 2011. Since then Kim has featured several films including A Gentleman's Dignity and To the Beautiful You, both of which Kim played a supporting character. However, his popularity shot when he acted in the drama 'School 2013' alongside Lee Jong -suk.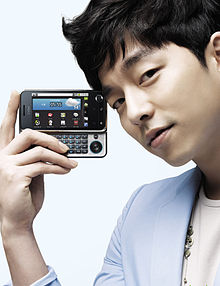 Gong Yoo is a popular actor that featured in shows like School 4, , Big and Dating Agency: Cyrano. His breakthrough show was definitely The 1st Shop of Coffee Prince, which made him a hallyu star.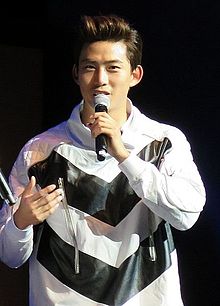 Taecyeon was a rapper in a boy band called 2 pm. It saw him rise to fame as a musician. However, he ventured into film and had grown steadily over the years. Being a charming and handsome guy, Taecyeon has commanded fame and fortunes in the movie industry. Among the drama he played roles in are; Cinderella, Marriage Blue, and Wonderful Days. He is also an entrepreneur and a model.