Top 10 Best Korean Actresses in 2015
Here is my list of the best Korean actresses. Keep in mind the list is in no particular order. Check it out!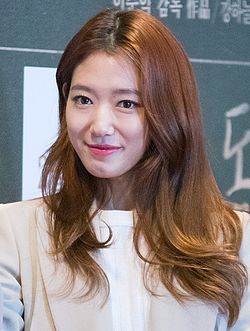 This actress, singer, dancer and model made her debut into limelight with the music video Flower. She is formally trained in singing, dancing and acting. She steadily climbed to fame with successful portrayal in different roles in popular and successful productions such as Tree of Heaven, Stairway to Heaven, Evil Twin and Goong S (2007). More recently she starred in You're Beautiful, Cyrano Agency, Heartstrings, The Royal Tailor, The Heirs, Pinocchio and so on.
She holds numerous awards and nominations dating as far back as 2003 till date. She is also widely involved in various charities and has served as an ambassador for various Korean activities. I can see she really has a giving heart and will still achieve a lot of success in film and drama.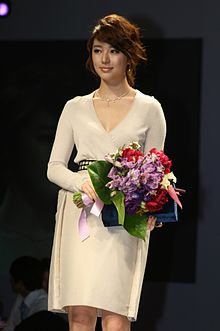 Yoon is an actress, director entertainer, model and singer and was a member of girl music group Baby V.O.X from 1999 to 2005. The group released a number of singles that topped the Korean charts for a while. She is most popular in television dramas and gave stellar performances in shows like Princess Hours (2006), Missing You (2012) and Marry Him If You Dare (2013) amongst others.
She suffered criticism and attacks from fans during the early stages of her career but came back strong to win numerous awards like the Best Actress Award in the TV Drama Category for her role in The 1st Shop Of Coffee Prince. She is actively involved in charity work and has also dabbled in fashion designing with remarkable success. I am impressed with her resilience and determination despite the rejections and doubts she experienced at the beginning.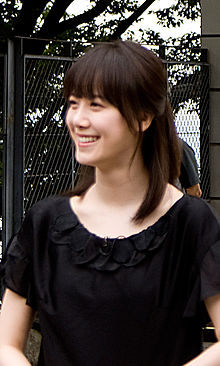 This is another actress, singer, songwriter and director to watch. This beautiful lady became popular on the internet as an ulzzang. People really began to notice her after performing in Pure in Heart and the King and I. Her role as Gum Jan-di in the KBS2 mega hit drama Boys Over Flowers further elevated her career. She also recently starred in another KBS2 production: Blood.
She directed her first short film The Madonna in 2009 and established a company in 2011 through which she has continued to direct more films. Many of her films have been aired internationally in as far as Russia and New York. She has won many awards and the fact that she also makes wooden and metal crafts shows this is one multi-talented woman.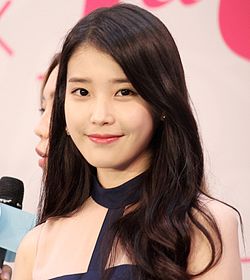 IU is a 23 year old singer, songwriter and actress. She began auditioning for a singing career while still in middle school and was quickly signed up with LEON Entertainment in 2007 at the young age of 15.
She released averagely successful albums in quick succession but was shot to national stardom with her lead single Good Day in 2010. She later ventured into radio and TV show hosting and acting. She starred in Pretty Man, You're the Best and The Producers. This young lady came from extreme poverty in her early years to write her name firmly in the Korean music and film industry: Truly impressive.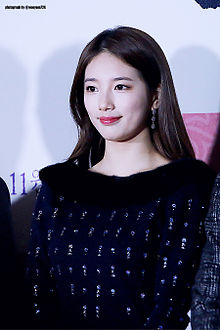 Another successful actress and singer Bae Su-ji, better known by her stage name Suzy, is most popular for portrayal of Go Hye-mi in Dream High: a KBS2 production. Other popular roles she played were in Introduction to Architecture and Gu Family Book. She is a member of girl band miss A.
Her list of accomplishments both in music and acting is formidable. She has hosted various shows, is actively involved in charities and public causes and is known as Korea's Icon of First Love.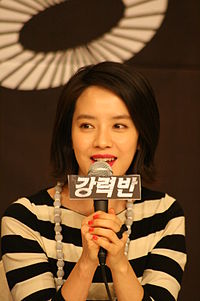 Born Cheon Seong-im, she is better known by her stage name Song Ji-hyo. She began her career in 2001 and is a model, presenter and actress. She attributes her desire to become an actress to her admiration after watching Park Shin-yang in the 1998 film Promise. She had her debut with Wishing Stars in 2003 and thereafter continued to gather steam with roles in Jumong, Emergency Couple and Ex-Girlfriend Club over the years.
Song became noticed across Asia for being the only female member of the popular Korean variety show Running Man. She has numerous awards and has served as a goodwill ambassador. I can't get enough of her easy going, amiable personality and obviously her fans can't too.
Gong Hyo Jin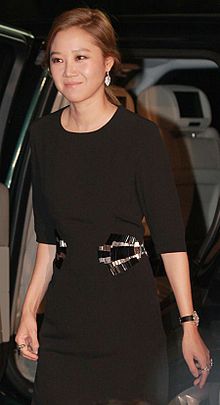 Gong is a 35 year old actress and spent part of her early years in Australia. This placed her in a position to be made a goodwill ambassador for the 50th anniversary of relations between South Korea and Australia.
She first started as a model after returning to South Korea and had her debut role in the teen horror flick Momento Mori. Her role in Family Ties earned her a nomination for Best Actress at the Korean Film Awards and Best Actress Award in Greece.
She has starred in many productions including Thank You, It's Okay That's Love and The Producers. Gong is a passionate advocate for green living and environmental sustainability.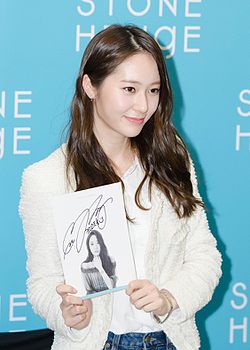 Krystal is a Korean-American singer and actress. Born in the United States, she was spotted by a scout at the age of 5 during a family visit to South Korea in 2000.
2 years later she began appearing in commercials and debuted as a member of the music group f(x) after 3 years of dance training. She has featured in many shows, released numerous songs as a group and on her own as single releases. Her TV dramas and films include More Charming By The Day, The Heirs, The Miracle and Listen To My Song. Popular variety shows she has featured in include Running Man (2012) and Project Runway Korea (2013). As expected, this talented star has numerous awards to her name.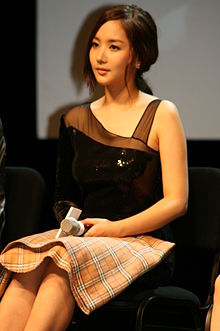 Park Min-young is also known as Rachel Park. This actress has starred in many successful dramas and films like Sungkyunkwan Scandal (2010), A New Leaf (2014), Healer (2014 and 2015) and Remember – War of the Son (2015 and 2016). She also started her career with TV commercials. Park Min-young has one of the longest lists of awards amongst female actresses in South Korea and is high on my list of actresses I love to watch.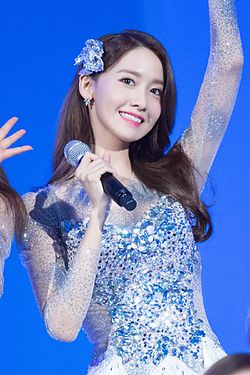 This young star is truly a delight to watch.
Born in 1990, Im Yoona dreamt of becoming a singer from a young age. She pursued her dream but almost gave up along the way as things did not pick up as fast as she wanted. She eventually debuted with Girls' Generation in 2007 and they recorded their first hit, Gee, in 2009.
She is popularly called "CF queen" due to her frequent appearance in commercials. Film and TV drama appearances include Cinderella Man and Prime Minister and I. She has already accumulated quite an array of awards at such a young age.