Top 7 Best Music Apps for Android [iOS as well]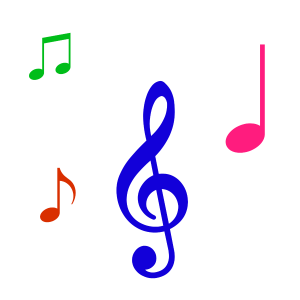 I have compiled a list of the best music apps for you to download music. Just a quick disclaimer, I do not know the legitimacy of all the apps, so please use them at your own risk.
Pandora
There are so many reasons why you cannot ignore the Pandora app. Released in November 16 2011, this 5.6 MB internet radio app allows you to create up to 100 personalized radio stations upon registration. Registration is free but restricted to users above 13 years.The best thing about Pandora is its programming algorithm which ensures you influence your musical experience without limiting yourself to specific songs. By searching a musicians name you create a new channel that plays their songs as well as that of similar artists or bands so you listen to songs you never knew existed within your chosen genre.
In case you don't like a song you can use the skip option or use the thumbs down appearing on its icon, which goes a long way in ensuring your station is better suited for you.Much more intriguing than the option of sharing what you are listening to on social media, is the fact that you can now wake up to your favorite tune thanks to its alarm clock.
On the downside, changing your privacy settings doesn't make you completely invisible. Anyone with your email address can still search you and listen in on your channels. The skips for songs you don't like are also limited per hour.
Rhapsody
Rhapsody is highly ranked by its users and the reason is evident. A key feature about this particular app is that it's ad free. There is nothing more annoying than getting ads on your screen when you are watching music video or selecting a playlist and rhapsody obviously understands this. You also have the option of downloading millions of songs from the internet to your android device. You can also construct a playlist to listen to a non-stop flow of music not to mention the provision of making your own sound track. Other distinct features includes a sleep timer and audio EQ. You don't need any internet connections to enjoy your previously downloaded music with Rhapsody.
Rhapsody monthly charge wouldn't be so big an issue if only they would do something about their customer care services.
4 Shared Music
With more than a billion members, this secure app provides a chance to enjoy radio stations with diverse musical styles hence there is something for everyone. The app owing to a team of developers of New IT also has a user friendly interface.Membership is acquired by signing up in a simple process and for this effort you receive 15 GB free cloud space and an account you manage as you want. If you boast of being neat and organised, this is the app for you as it allows you to sort your music by category.
Do you have that song that is missing in the search option and you would want it in your cloud space?Don't worry, this app allows you to add music from your device. The added music is public but you also get to access what others add to their cloud space. You can also create an album with all your favorite songs. The uploading and downloading process is really fast.
You will however not like the advertising banners you have to deal with.
Sound Cloud
Sound cloud is an app that allows you to access current genres as rock, by browsing an artist or the genre itself. With millions of followers, sound cloud gives you an opportunity to follow your friends and see their comments on a particular songs. It also enables you to explore new hits or do some sound records to share with your friends on social media. It is also friendly whether you are using data or WIFI.
For upcoming artistes, DJs, producers, and musicians sound cloud provides an amazing platform to make themselves known by creating a profile and uploading their work to the public.
You will however have to contend with app blackouts during updates going by the users complaints, not to mention that it comes with a charge.
Simple Mp3 Downloader
This app is available in google play store and can be downloaded without compromising your android security. The simplicity and functionality of the app is unmatched and this is its biggest strength. As with most good things in this life, this app is also free. They know how time wasting downloading awful audios can be so you are allowed to search for a song and listen before downloading. All your downloads will be stored in the library.
It is best used with WIFI and 3G may not be effecient. However,the over 10 million downloads are enough to assure us that the simple MP3 downloader must be doing most things right.
iTube Downloader
Best known for being a simple app, it will allow you to download MP3 from the internet and save the music on your device. You can search the music by artist or song as well as preview and save the lyrics. You are also able to set your favorite song as your ringtone or notification.
A strong internet connection may be necessary to listen to a song for the first time but in the subsequent instances it is already cached hence no need for the connection.
Another amazing thing is that you can play stored music and videos while on Facebook and off screen which saves on battery life. The app however fills the device memory real fast.
G Tunes
This app boasts of the largest number of song collections. With such a huge variety to choose from and options enabling you to select weekly hits, this app is among the top android music apps. You can make a general ringtone out of a track that is playing or make it a caller ringtone to a specific contact in your phone. The lyrics of your favorite jam also show on the screen as it plays.
G tube also enables you to listen to a song preview before downloading to ensure you are downloading the exact song you want,not to mention that the app is free.