Best Paid Survey Sites You Should Be Using Now!
Hello online fanatics, today we will be going over 2 really good paid survey sites. This is updated up to 2014.
Points2Shop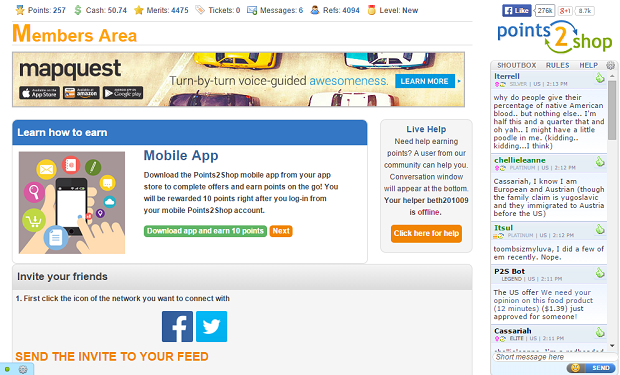 Points2shop.com is a community based paid survey site. They have a rather complex system when it comes to earning money. They have a cash system and a point system. The cash system is just cash you earn from referrals. The point system is earned from completing surveys and offers. 100 points is equivalent to $1. These points can be used to redeem all kinds of prizes ranging from iTunes gift cards to a console such as xBox.
The cool thing about it is that you can do more than just surveys. I will list down the things you can do:
Survey offers of all kinds
Play Games
Download apps
Simple tasks
Each of these things you do will earn you points. The thing is that the surveys can be time consuming and will not be the best use of your time. Their site layout can also be confusing to new users. That would be my only complaint.
However, Points2shop does have a lucrative side which I think you should focus on. That is the referrals. The more people you refer, the more you will make.

I have referred 4094 people so far and it is one of the best ways to earn money from Points2shop. The income is residual as well since you don't have to do anything besides referring people.
The best way to refer people is using the following methods:
YouTube Video of an unboxing of an item
A website of your own that generates visitors
I have earned quite a good amount from Points2shop. Below is a screenshot: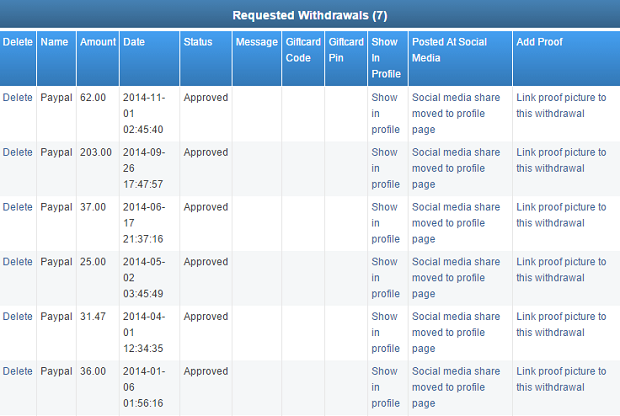 And yes they are legit so do not worry about them not paying you. If you would like to join Points2shop, click here (Referral Link)!
Swagbucks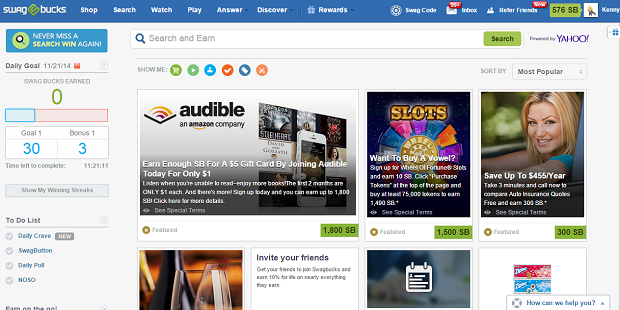 Swagbucks.com is actually a very popular survey site. They go by the currency of "Swagbucks", where 100 swagbucks is equivalent to $1. They are legit and I have gotten many gift cards from them. Below is a screenshot: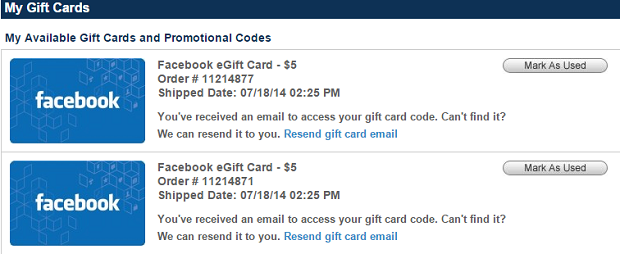 Their user panel is a lot easier to navigate and they also have daily stuff you can do to earn Swagbucks easily. There is a daily goal you can meet to earn some extra swagbucks.
Their referral system is also very similar to Points2shop and you get to earn extra swagbucks when you refer someone. You are more than welcome to join under me (referral link).
I am crediting money saving mum for this idea here which will be quoted:
How to Earn 15 Swagbucks Every Day in Less Than Five Minutes (enough for a $5 Facebook Gift Card each month)

Search and Win (see my suggestion above for searching phrases on the Swagbucks Facebook Page)– approximately 10 points
Click on NOSO and Skip Offers — 2 Swagbucks
Take the Daily Poll — 1 Swagbuck
Login Via the Toolbar — 1 Swagbuck
Click on Trusted Surveys — 1 Swagbuck

Complete Two Offers Worth at Least 8 Points Each
Watch 250 Videos — 75 Swagbucks (If you work on the computer a lot, you can just play these while you're working on other things and click over and start another video every few minutes. You'll earn 3 Swagbucks for every 10 videos you watch.)

[And yes, watching 250 videos per day is probably completely unrealistic for most of us (I rarely watch more than 40 per day and I work on the computer for a few hours most days!), but I just thought it'd be fun to show how it is possibleto earn 100 Swagbucks per day without purchasing a Groupon, signing up for trial offers which require a credit card or having any referrals under you!]"

There you have it guys! If you want to earn some free Facebook credits, this is the way to go!
To be honest, these 2 sites are the only ones you need if you are looking for high quality paid survey sites.
Conclusion
Please do visit them both and check it out for yourself if you have any doubts. You can also comment below if you have any questions about them both. I still use them both till this day and will continue to until there are any major changes. I highly doubt they will be going anywhere soon.