10 Good Shows Like Rick and Morty [Recommendations]
Here are my top recommendations for excellent shows like Rick and Morty. Keep in mind the list is in no particular order. Enjoy!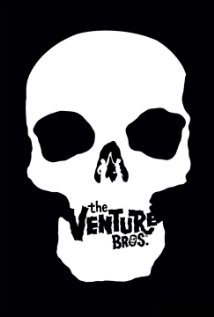 "Jonny Quest" gets an irreverent but affectionate spoofing in this animated series chronicling the sometimes hair-raising adventures of Hank and Dean Venture, the not-especially-bright twin sons of pill-popping "super-scientist" Dr. Thaddeus "Rusty" Venture. Luckily (for the most part), their safety is overseen by a security guard who uses his license to kill every chance he gets.
Writer, director and comedian Nathan Fielder (CBC's "This Hour Has 22 Minutes") also has a business degree, and he combines that knowledge with his unusual life experiences to help struggling small businesses boost their sales. However, Fielder's marketing campaigns for each business can best be des
cribed as unorthodox, to the point where no traditional sales consultant would ever attempt what he does. Episodes in this docu-reality comedy include Fielder creating a distinctly smelling flavor for a yogurt shop, devising a plan for a pizzeria to guarantee delivery in eight minutes or less, and finding a way for a gas station to charge less that $2 a gallon and still be successful.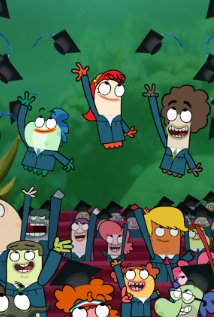 A trio of fish — brothers Milo and Oscar, along with dramatic goldfish Bea — attend school in an aquarium in a pet store. They cope with the usual trials of teens, like dating, friendship, sports and school issues, along with some more unusual things, like giant lobster attacks and field trips to hamster cages.
Twelve-year-old Finn battles evil in the Land of Ooo. Assisted by his magical dog, Jake, Finn roams the Land of Ooo righting wrongs and battling evil. Usually that evil comes in the form of the Ice King, who is in search of a wife. He's decided he should wed Princess Bubblegum, though she doesn't want to marry him. Still, he persists in trying to steal her away, and Finn and Jake, along with Lady Raincorn (a cross between a unicorn and a rainbow) do their best to keep her from harm.
Dandy is a fashionable space explorer on the hunt for aliens that have never been seen previously. For every new species Dandy discovers, he gets a significant reward. But he's not the only one searching for the aliens, and he must be quick because alien hunting is a first come, first served profession. Helping Dandy on his intergalactic quest are his sidekicks, rundown robot QT and cat-looking space alien Meow. The best-dressed alien hunter in space explores unknown, alien-inhabited worlds on an adventure that ends at the edge of the universe.
References: IMBD, Wiki