Top 8 TheFatRat Soundtracks For YouTube Videos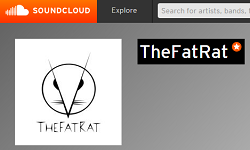 For those that love to create YouTube videos and would love some nice music to put on your videos and monetize them without getting in trouble, I have a solution for you. You can check this article out for more royalty free music.
Introducing TheFatRat
TheFatRat is a very talented music producer that creates some high quality music. Some of the tracks are eargasmic and excellent to listen to. My personal all time favorite is Unity. Here are my favorite soundtracks from him:
For those that are looking to use his music in your YouTube videos, be sure to credit TheFatRat by linking to his channels below:
Facebook: http://facebook.com/thisisthefatrat
Soundcloud: http://soundcloud.com/thefatrat
Twitter: http://twitter.com/thisisthefatrat
And for those that are curious which music you can use and monetize  your YouTube videos, here is what TheFatRat has to say:
That depends on the song.

Unity, Time Lapse, Dancing Naked, Infinite Power, Do Be Do Be Do, Less Than Three, Some Body

You can use those without limitations on YouTube and monetise your videos. Just remember to credit me.

Windfall, Xenogenesis, Never Be Alone

You may use those too, but you have to credit Tasty Records and me and link to the respective video.

Don't Stop (TheFatRat Remix), All Night (TheFatRat Remix), Next Levels (TheFatRat Remix), Somebody that I used to know (TheFatRat Remix)

Those are bootleg remixes. Most likely you won't get in trouble using them. But I can't give you a guarantee.

All the rest. Splinter, We Are The Dream (TheFatRat Remix), Q.U.E.E.N. (TheFatRat Remix), Lootin in London (TheFatRat Remix), Picking Up All The Pieces (TheFatRat Remix), If So (TheFatRat Remix), The Tide (TheFatRat Remix), Set It Off (TheFatRat Remix), Float (TheFatRat Remix), Turn The World On (TheFatRat Remix), Don't Wake Me Up (TheFatRat Remix), The Night Out (TheFatRat Remix), Brightside (TheFatRat Remix), The Feeling (TheFatRat Remix) etc…

These are official releases and belong to record companies so I can NOT give you permission to use them.

I made a remix of your song. How about that?

It's just like the original tracks. If it's "Unity" just credit me, if it's "Windfall" credit Tasty too and link to the original video and if it's "Splinter" you might get a copyright strike.