Building a Gaming Niche Site from Scratch with Little Investment
This post is meant to build a structure for my future gaming niche sites and also help gamers that would like to build a niche site with a very low investment cost of less than $100.
Step 1: Figure Out Your Passion and Demands Of Your Audience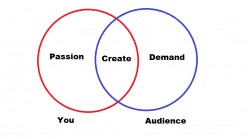 This little simple diagram gives you the basic concept of identifying your passion that coincides with your audience's passion. When you can find it, you have opened up the possibility of a potential niche site.
| | |
| --- | --- |
| Passion | Audience's Pain |
| I like to play games |  I want to be better at this particular game, but I can't find good information |
| I enjoy streaming videos | I love watching gaming videos, but no one is making them |
While writing down your passion/hobby/interest is very straightforward, finding your Audience's pain can be troublesome. However, here are a few ways to find a potential painful problem for gamers using keyword research.
Look for games or a specific genre that is popular but lack quality content using the top 10/best game method
There is a high volume of searchers for certain information
A relatively new game where not much information can be found(ideally the game is less than a year old)
Step 2: Keyword Research
Once you have identified a problem that you can solve, you can then proceed to the keyword research. Here is the criteria I look for when doing research:
Total targeted search volume must be more than 20,000 on Google Keyword Planner
Look for micro niche keywords or long tail keywords using this keyword research method
Individual search volume should be greater than 10,000 if CPC is lower than 20 cents
Your goal is to make sure you can get enough traffic(ideally over 10,000 visitors per day) to be able to join ad networks that  pay you to let them advertise on your site(or use Google Adsense/affiliate programs).
Step 3: Setting Up Hosting and WordPress
For hosting, I use GoDaddy and Dreamhost. I have two because I got a really good deal on GoDaddy hosting. Both come with the option of installing WordPress.
Step 4: On Page SEO and Creating Silos
Creating a basic internal linking structure is a great way to improve your search engine rankings. Here is an example of a silo that will help with search engine results page rankings: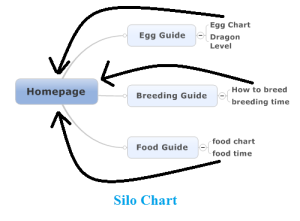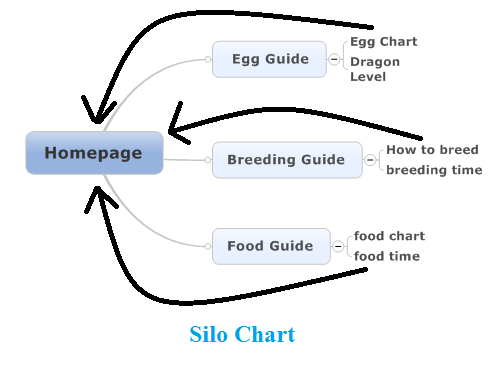 Step 5: Content Creation
As they say "Content is King", so you will have to create a site that contains what the searchers are looking for. The better the content, the less backlinks are needed, since people will automatically share your content. I spent at least 20 hours on building the most popular page on Dragon City Egg niche site and that page has over 4,000 Facebook likes. It also helps if you are passionate about the gaming site you are making. Otherwise, it will be hard for you to create the content. You can also outsource it to Text Broker.
Step 6: Backlinking
For this I follow Pat Flynn's model:
Below is a table and list of all the sites I use to backlink(I excluded Blog Networks as it costs $$$):
For more strategies, you should check out Jon's comprehensive link building strategies.