Building Your Own Private Blog Network To Rank Your Sites
Hey everyone, today I am going to show you a reliable way to rank your sites. I personally use it on some of my video game sites. Here is an example: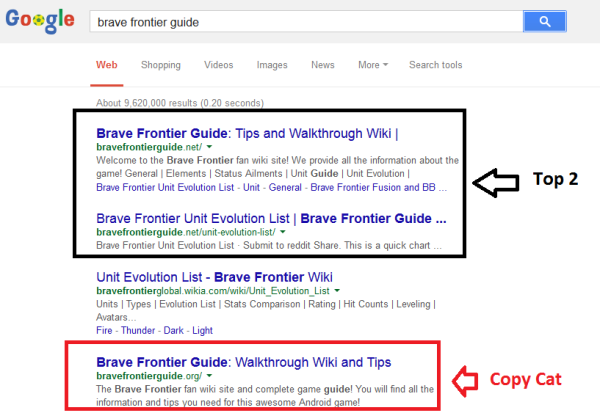 Apparently, someone that reads my blog used all the strategies I outlined and did the same exact thing with the same theme. Well, at least he/she could have used a different theme. Either way, it works and I am about to show you how to do it.
Tools You Will Need
GoDaddy Auctions
Majestic SEO
Rank Checker
ExpiredDomains.net
Registar Compass
The Process for Finding Expired Domains
However, to find good domains, you will need 3rd party sites that helps you filter out the best expired domains on GoDaddy. Here are the one that I use:
You will also need to learn how to use Majestic SEO, which is used to determine if the domain is good or bad.
Before we get into buying, here are some important metrics you need to know:
Page Authority (PA) – A measure of how authoritative the page is (higher is better)
Domain Authority (DA) – A measure of how authoritative the domain is (higher is better)
Page Rank (PR) – Google's own algorithm to determine the power of a domain
Backlinks – Links pointing to the site
Trust Flow (TF) – A majestic SEO metric that tells you how "reliable" the link sources are
Citiation Flow (CF) – A majestic SEO metric that tells you how many link sources are pointing to the site
Scouting for Good Domains on ExpiredDomains.net
Make sure to sign up for a free account. After that head over to the other domains tab located on the right side. Then click on GoDaddy expired domains and you will be taken to a list of expired domains.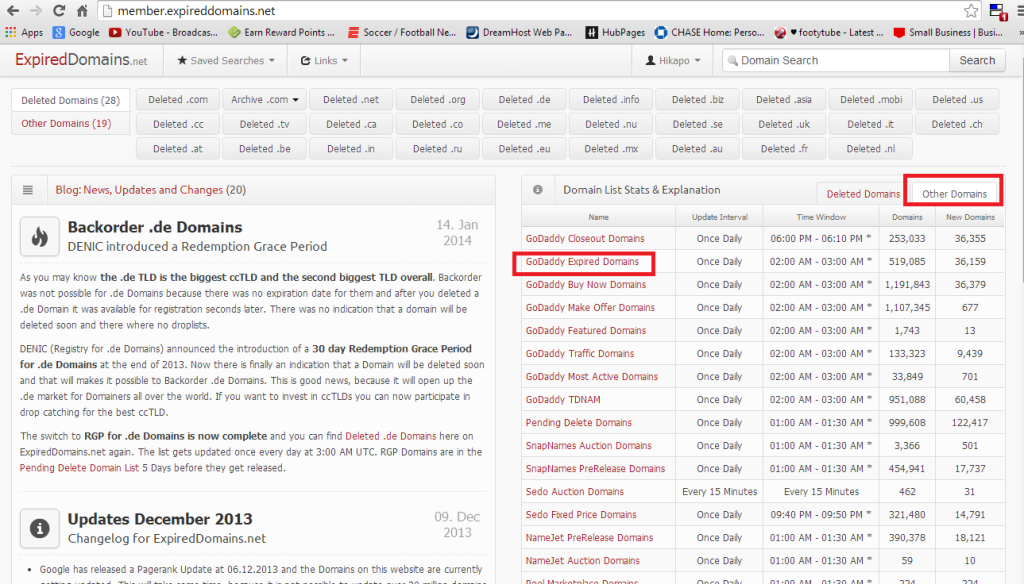 Once you get to the list, go ahead and use the filter button (you have to be logged in) and use the following metrics (I will include pictures for easier understanding):
Page Rank (PR) of 0 to 3 [from Common Filter tab]  Minimum backlinks of 20 [from Common Filter tab]
No Fake and Unsure PR's [from Common Filter tab]
Price of no more than $40 [from Additional Filter tab]
Min Moz Domain Authority of 20 [from Adwords & SEO tab]
Min Moz Page Authority of 20 [from Adwords & SEO tab]
Min Moz Rank of 3 [from Adwords & SEO tab]
Common Filter Tab 
Additional Filter Tab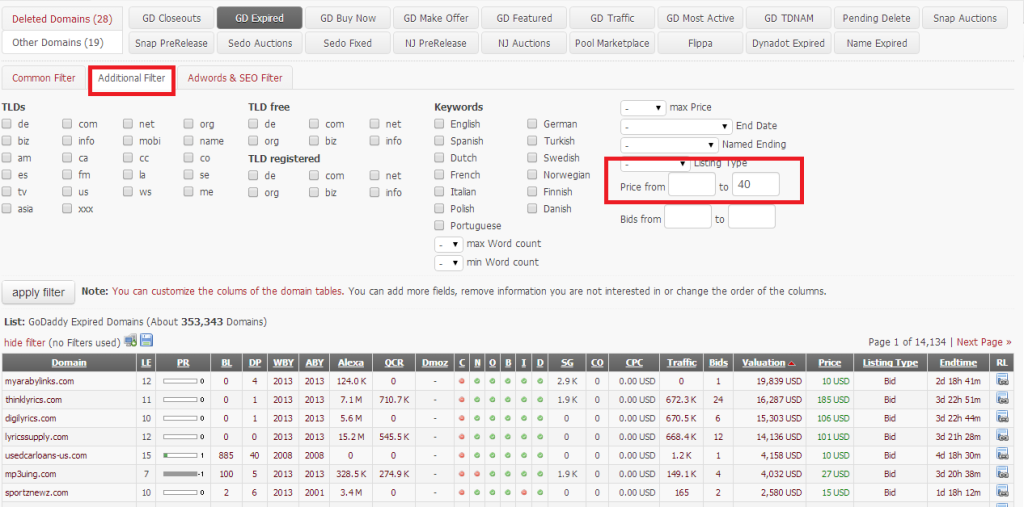 Adwords & SEO Filter Tab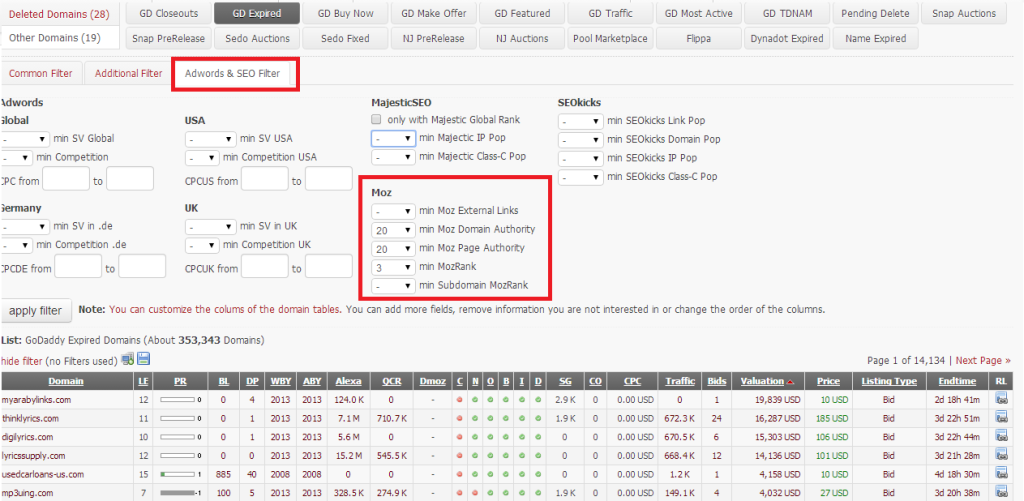 Now, once you have applied the following filters, it will weed out a lot of low quality ones and you can proceed to find the good ones. Find one and plug them into the MajesticSEO tool.
Browse through them and find one that fits the following criteria on Majestic SEO. cicada-semi.com will be used as an example.
Trust Flow & Citation Flow bigger 10 
Diverse Anchor Text Ratio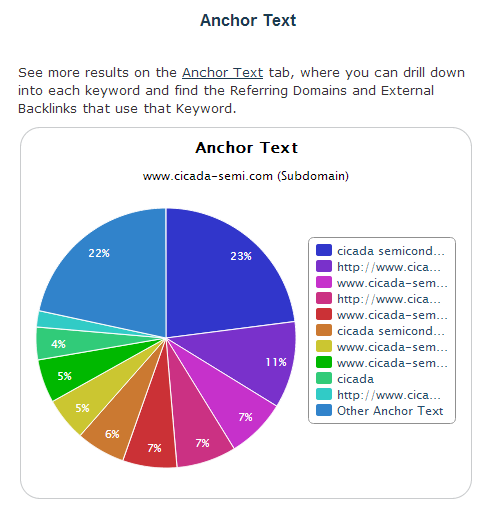 The key is to make sure the anchor text is not super optimized. Look for domains that do not have anything that has over 25% of the same anchor text.
The only exception is when the anchor text is the domain name or URL. For example, if the domain name is cicada-semi.com, then it is okay to have 40+% ratio if its anchor text is the following:
http://www.cicada-semi.com
www.cicada-semi.com
cicada-semi
Link Profile must have Good Links Going to It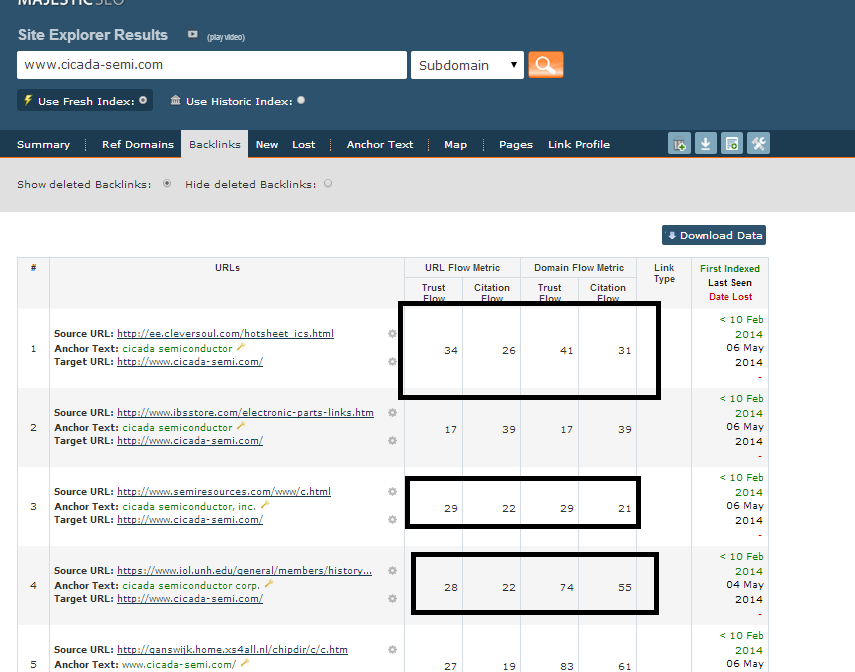 As you can see on this domain, it has some good links going to it. Any links with Trust Flow and Citation flow of 20+ is always good. This tells me this domain is good.
Then, you put the domain name into Fake PR Checkerto make sure it is valid.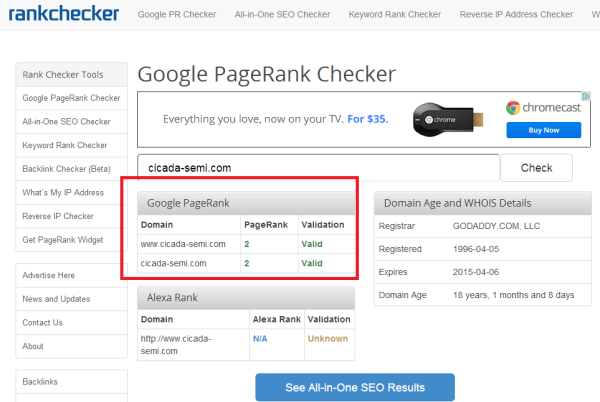 IMPORTANT
The last thing to do is to put the domain on Google search and make sure it shows up on the top 3 results. As long as the home page is indexed, you are fine. If you don't see it, then it is most likely penalized. AVOID it at all costs.
Once that is verified, you can go ahead and bid on your domain on GoDaddy. I suggest that you do not go buy any domains over $30. If you lose a bid, that is fine. Just bid on the ones that are below $30. When you win a bid, it will still take GoDaddy roughly a week before it shows up on your account. Just be patient.
Tips
Try and bid on a domain during the last hour. This will increase the chances of you getting it.
Keep in mind that you still have to pay for the domain renewal fee, which comes out to be around $15. So if you paid $20 for the domain, your total would come out to be $35 + tax.
Bad Expired Domains You Must Avoid
Here is the guideline for avoiding bad ones that you shouldn't buy:
Citation Flow is 3 or more times the Trust Flow
If you see a domain with a Trust Flow of 5 and Citation Flow of 29, then it is likely it has a lot of spammy back links. Just avoid buying it. You will want the Trust Flow and Citation Flow pretty close to each other. Below is a picture of what you should skip right away when you see it.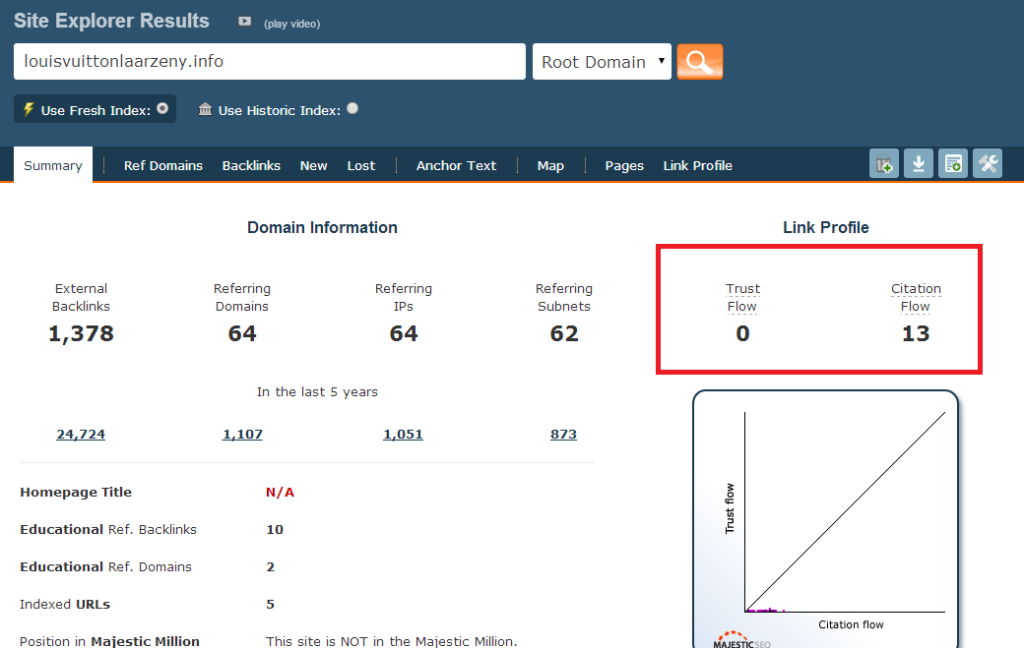 Over Optimized Anchor Text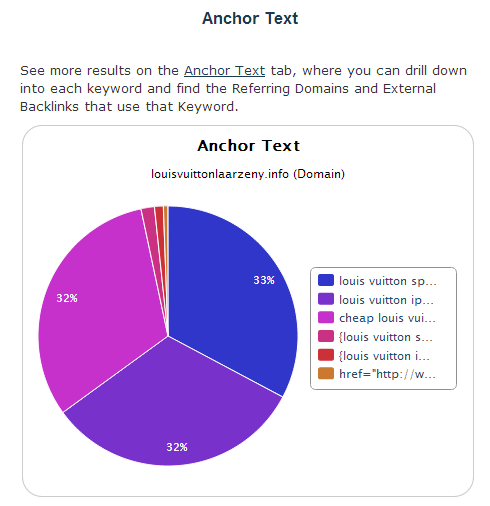 As you can see, there are too many Louis Vuitton anchor text. Avoid any domains with "Viagra", "Louis Vuitton Bags" or foreign anchor text to be safe.
Poor Link Profile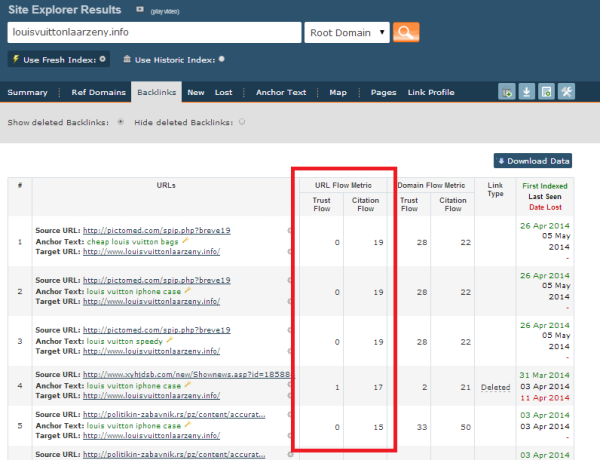 The back links to the site has poor authority and should be avoided at all costs. This will hurt your rankings if any of these sites link to your niche site!
Checklist for Buying Expired Domains
Page Rank should be anywhere from 0 – 3
Page Authority and Domain Authority bigger than 20
Moz Rank bigger than 3
Citation and Trust Flow bigger than 10
Citation Flow must not be 3 times or more than Trust Flow
Diverse anchor text – no more than 25% on an individual anchor text besides site name or URL
Good link profile 
Domain Vendors
If you don't want to deal with buying expired domains, head over to TB Solutions. They have domains ready to be bought. The best thing is that you usually get them in 24 hours and you can start using them within 2 days. However, it will be a little costly.
They are my preferred vendor when I want to rank my local clients quickly.
Where to Host Your Expired Domains
You used to be able to host your expired domains on SEO hosting, but it has changed drastically. I recommend that you buy separate individual cheap hosting to get better results. Hit the like button for 10 free cheap hosting sites that I use!
[sociallocker]
Here is a list of 1 dollar hosting I use for my own private blog network:
[/sociallocker]
You then build links on your own private network blog on there. Be sure not to over optimize the anchor text.
Conclusion
There you have it guys. This will definitely help you on your journey to better rankings! If you feel like it is too tedious and you want it done for you, you can check out my ranking service here.