Clickbank University Review – Read Before Buying
Hello online fanatics, today we will be reviewing the Clickbank(CB) University.
What is Clickbank University?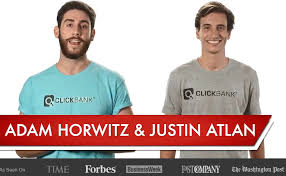 It is a online resource where the founders Adam Horitz and Justin Allen show you how to become a rockstar affiliate marketer and also learn how to create your own clickbank product.
The course is mainly focused on clickbank products and also marketing their affiliate products. However, the techniques taught can also be used in other types of affiliate products outside of Clickbank.
And do not worry, it is NOT a scam.
What You Will Get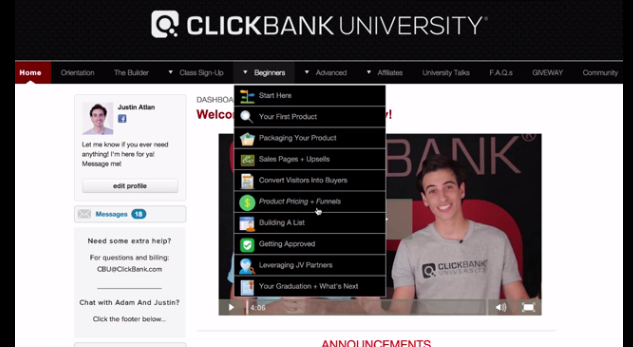 Here is a sneak peek of the lessons:
For Beginners
Your First Product
Packaging Your Product
Sales Pages + Upsells
Convert Visitors to Buyers
Product Pricing + Funnels
Building A List
Getting Approved
Leveraging JV Partners
Advanced Training
Visitors into Subscribers
Advanced Selling Strategies
Split Testing + Conversions
JV Traffic + Social
Paid Advertising + SEO
Affiliate Marketing
List Building 101
Building a Squeeze Page
Managing Your List
Driving Targeted Traffic
Live Classes(weekly)
Upcoming Sessions
Recorded Sessions
*Note – Their live classes are usually in Q and A format, where you get to ask questions and they also touch on things not mentioned in the course.
They focus heavily on product creation, which in my opinion is where a lot of money is made. They also have a website builder that integrates with Clickbank itself, but that has an additional cost.
They also have plenty of community interaction, so you are more than welcome to ask questions and also mingle with other members.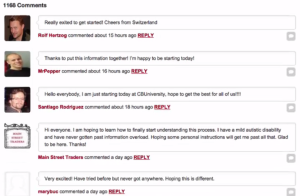 I have used some of the strategies applied by CB University and I was able to generate a lot of leads and sales by building an email list. Below is a screenshot of my email list and earnings from a private CPA network.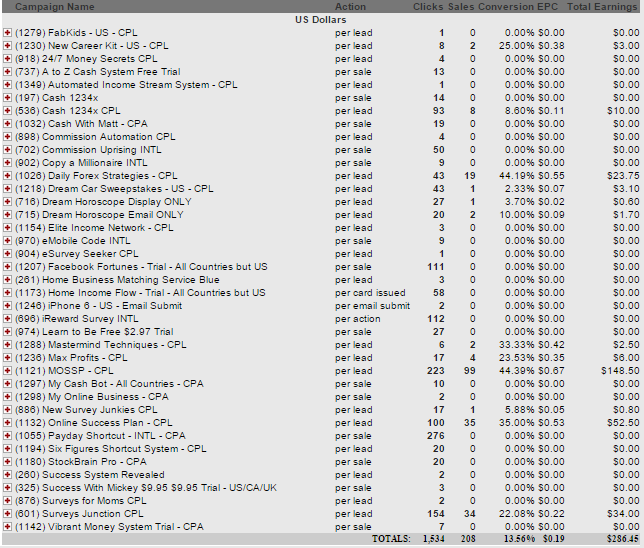 It might not be a lot, but it definitely does work!
Their affiliate marketing strategies are also very good. I have recently applied some of it and it is starting to bring in some income!

This might not be a lot, but this is what you should expect as a beginner, and not the hypey $10,000 earnings you see on some sales pages. This is to encourage you that what they teach will work IF YOU ARE WILLING TO TAKE ACTION.
The Website Builder(Additional $297/Year)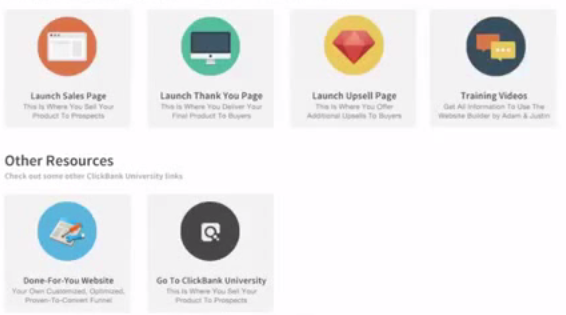 The website builder has the following:
Premade Sales Page
Premade Thank You Page
Upsell Pages
Basically they are premade templates so you do not have to make your own or higher designers to make you a beautiful sales page, upsell or thank you pages. It is a major time saver. No coding skills is required, which is what most people do not enjoy. I certainly don't!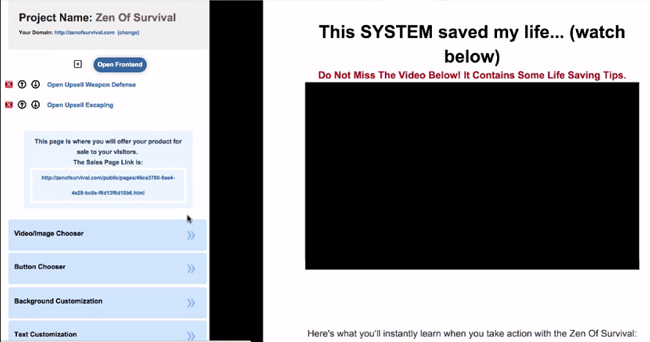 The website builder has drag and drop features that allows you to customize your sales pages so all you have to do is to focus on your product creation.
The Pros
1) Convenient – What I like about CB University is that all you need to learn about affiliate marketing, product creation and the required tools are all located in 1 place. All you have to do is to login there and you have everything accessible.
2) Live Webinars – You can attend live sessions weekly to ask questions or learn more new stuff.
3) A Community – There is quite a lively community where you can interact with other members, which is something that is needed in order for you to grow.
4) Email Marketing – Most "make money online" courses do not focus as much on this, but this is vital to your success as you start getting more traffic.
5) Product Creation – This is also a topic that isn't taught much and yet this is one of the best ways to earn a good income. Product creation with Clickbank will allow other affiliates to promote your product for you, making it a win-win situation.
The Cons
1) Locked Content – They will lock out some content for you as they believe that it will prevent users from information overload. While this might be good for a newbie, it is quite a turn off for intermediate and advanced marketers.
2) Upsells – They immediately hit you with upsells after you have bought their product. I am not a big fan of that, but it is quite a common strategy.
3) Support – They can be quite slow at answering questions, so if you want them to respond in minutes, you will be quite disappointed.
Clickbank University Review Conclusion
Overall, I think this is a worthwhile purchase, especially for beginners. They have a very systematic way of teaching you, making it less confusing along the way.
For intermediate and advanced marketeers, the product creation and email building will be very valuable as it is vital in growing your audience. With an email list, you get another way to increase your income that is not dependent on Google organic traffic.