Final Fantasy Brave Exvius Unit List [Characters Available]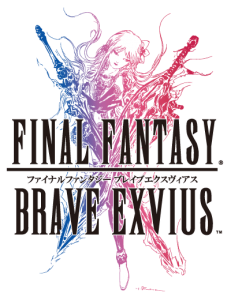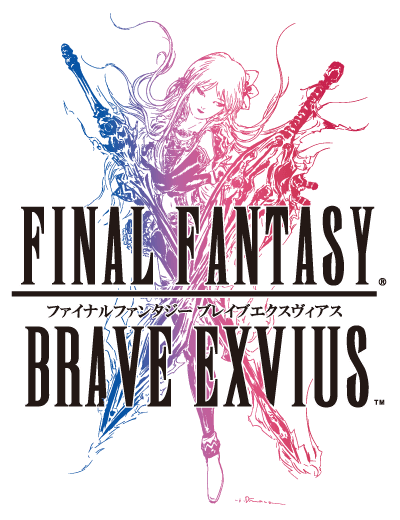 FFBE is the latest mobile game that is taking waves in Asia. This is also now released in the US. Check out the currently available units/characters in the game. Don't worry, all your favorite Final Fantasy characters will be in the game!
Legend
Number – The original unit and its evolution number
Spirit – The highest evolved sprite picture is shown
Origin – Which series they are from. Most will be unique FFBE characters, but there are also your favorite FF characters from 1 to 15.
Role – What they do for your team. Right now, the main roles are Physical Damage, Magic Damage, Healing, Support, Hybrid and Tank
Base Rarity – The lowest starting grade of the unit
Max Rarity – The highest evolved version of the unit
Trust Master Reward – A system that rewards with special abilities or items after repeatedly using your character in battle. Each character has it's own unique reward.
| Name | Sprite | From? | Role | Base Rarity | Max Rarity | Trust Master |
| --- | --- | --- | --- | --- | --- | --- |
| Rain | | FF BE | Physical Damage, Support | 2 | 6 | - |
| Lasswell | | FF BE | Physical Damage | 2 | 5 | - |
| Fina | | FF BE | Healing, Support | 2 | 5 | - |
| Rizer | | FF BE | Physical Damage | 1 | 2 | HP +10% |
| Leah | | FF BE | Healing | 1 | 2 | Banish |
| Tronn | | FF BE | Magic Damage | 1 | 2 | Fira |
| Eldin | | FF BE | Support | 1 | 2 | Pilfer |
| Baurg | | FF BE | Physical Damage | 1 | 2 | Store |
| Gimlee | | FF BE | Healing | 1 | 2 | Aim |
| Maxell | | FF BE | Physical Damage | 1 | 2 | Power Shot |
| Liza | | FF BE | Support | 1 | 2 | Lullaby |
| Wedge | | FF 6 | Magic Damage | 2 | 3 | Fire Beam |
| Biggs | | FF 6 | Magic Damage | 2 | 3 | Blizzard Beam |
| Paul | | FF 2 | Support | 2 | 3 | Escape |
| Anastasis | | FF 12 | Healing | 2 | 3 | Regen |
| Sarah | | FF 1 | Support | 2 | 3 | Paean |
| King Giott | | FF 4 | Physical Damage | 2 | 3 | Stone Killer |
| Shiki | | FF BE | Physical Damage | 2 | 3 | Tranquility |
| Mizell | | FF BE | Support | 2 | 3 | Deprotect |
| Ronaldo | | FF BE | Hybrid Damage | 2 | 3 | Drain Blade |
| Mel | | FF BE | Support, Healing | 2 | 3 | Drink |
| Vivi | | FF 9 | Magic Damage | 3 | 4 | Firaga |
| Penelo | | FF 12 | Support | 3 | 4 | Equip S Sword |
| Maria | | FF 2 | Healing | 3 | 4 | Esuna |
| Sabin | | FF 6 | Physical Damage | 3 | 4 | Counter |
| Shadow | | FF 6 | Support | 3 | 4 | Throw |
| Krile | | FF 5 | Magic Damage, Healing | 3 | 5 | Thundaga |
| Kain | | FF 4 | Physical Damage | 3 | 5 | Gungnir |
| Edgar | | FF 6 | Physical Damage, Support | 3 | 4 | Machine Killer |
| Fran | | FF 12 | Support, Healing | 3 | 4 | Cleanse |
| Shantotto | | FF 11 | Magic Damage | 3 | 4 | MAG +30% |
| Rydia | | FF 4 | Magic Damage | 3 | 5 | Blizzaga |
| Cyan | | FF 6 | Physical Damage | 3 | 4 | Evade |
| Clyne | | FF BE | Healing | 3 | 4 | Cover |
| Anzelm | | FF BE | Magic Damage, Healing | 3 | 4 | Drain |
| Luna | | FF BE | Physical Damage | 3 | 4 | Barrage |
| Bedile | | FF BE | Hybrid Damage, Support | 3 | 4 | Thundaga Blade |
| Garland | | FF 1 | Physical Damage, Tank | 3 | 5 | Equip L Sword |
| Exdeath | | FF 5 | Magic Damage | 3 | 6 | Holy |
| Kuja | | FF 9 | Magic Damage | 3 | 5 | Flare |
| Cloud of Darkness | | FF 3 | Physical Damage, Support | 3 | 6 | Auto-Limit |
| Cecil | | FF 4 | Tank, Healing | 3 | 6 | Excalibur |
| Terra | | FF 6 | Magic Damage, Healing | 3 | 6 | Ultima |
| Magitek Armor Terra | | FF 6 | Magic Damage | 3 | 4 | - |
| Bartz | | FF 5 | Physical Damage | 3 | 6 | Doublehand |
| Firion | | FF 2 | Physical Damage | 3 | 6 | Equip H Armor |
| Zidane | | FF 9 | Support | 3 | 5 | Dual Wield |
| Vaan | | FF 12 | Support | 3 | 5 | Maximilian |
| Duane | | FF BE | Support, Physical Damage | 3 | 5 | Bioga Blade |
| Cerius | | FF BE | Support | 3 | 6 | Miracle Shoes |
| Roselia | | FF BE | Healing | 3 | 5 | Equip Staff |
| Medius | | FF BE | Physical Damage | 3 | 6 | Growth Egg |
| Sarai | | FF BE | Support | 1 | 2 | Silence Dance |
| Paula | | FF BE | Magic Damage | 2 | 3 | Stonra |
| Kenyu | | FF BE | Physical Damage | 2 | 3 | Raging Fist |
| Ollie | | FF BE | Tank | 2 | 3 | Aquan Killer |
| Carrie | | FF BE | Physical Damage, Healing | 2 | 3 | Sunbeam |
| Skaha | | FF BE | Physical Damage | 2 | 3 | Dragon Killer |
| Montana | | FF BE | Support | 2 | 3 | Camouflage |
| Russell | | FF BE | Tank, Support | 3 | 4 | Bladeblitz |
| Miyuki | | FF BE | Support | 3 | 5 | Sakurafubuki |
| Golbez | | FF 4 | Magic Damage | 3 | 5 | Meteor |
| Galuf | | FF 5 | Magic Damage | 3 | 5 | Comet |
| Xiao | | FF BE | Physical Damage, Support | 3 | 6 | Kaiser Knuckles |
| Locke | | FF 6 | Support, Physical Damage | 3 | 5 | Rising Sun |
| Leo | | FF 6 | Tank, Physical Damage | 3 | 5 | Aegis Shield |
| Gilbert | | FF BE | Support | 3 | 5 | Dream Harp |
| Celes | | FF 6 | Magic Damage, Support | 3 | 5 | Minerva Bustier |
| Kefka | | FF 6 | Magic Damage | 3 | 6 | Ribbon |
| Rakshasa | | FF BE | Hybrid Damage, Support | 3 | 5 | Holy Blade |
| Chizuru | | FF BE | Physical Damage | 4 | 6 | Blade Mastery |
| Artemios | | FF BE | Physical Damage | 3 | 5 | Equip Bow |
| Hayate | | FF BE | Support | 3 | 5 | Black Cowl |
| Warrior of Light | | FF 1 | Physical Damage | 4 | 5 | Light's Blessing |
| Lenna | | FF 5 | Support, Healing | 3 | 5 | Magi Staff |
| Tellah | | FF 4 | Magic Damage | 3 | 5 | Mp +30% |
| Amarant | | FF 9 | Tank | 3 | 5 | Hp+30% |
| Lani | | FF 9 | Magic Damage | 3 | 4 | Equip Axe |
| Garnet | | FF 9 | Support, Healing | 4 | 5 | Melody of Life |
| Freya | | FF 9 | Physical Damage, Healing | 3 | 5 | Angel Earrings |
| Fencer | | FF CD | Physical Damage | 4 | 5 | Lunge Combo |
| Juggler | | FF CD | Physical Damage | 4 | 5 | Sticky Fingers |
| Thief | | FF CD | Physical Damage | 4 | 5 | Coin Steal |
| Lightning | | FF 13 | Physical Damage | 5 | 6 | Aurora Scarf |
| Charlotte | | FF BE | Tank | 3 | 5 | Equip H Shield |
| Ludmille | | FF BE | Support, Magic Damage | 3 | 5 | Dualcast |
| Delita | | FF Tactics | Support, Physical Damage | 5 | 6 | Moonblade |
| Gaffgarion | | FF Tactics | Physical Damage | 4 | 5 | Bracer |
| Alma | | FF Tactics | Healing, Magic Damage | 3 | 5 | Lordly Robe |
| Ramza | | FF Tactics | Support | 5 | 6 | Brave Suit |
| Agrias | | FF Tactics | Physical Damage, Support | 4 | 5 | Save the Queen |
| Mustadio | | FF Tactics | Physical Damage | 3 | 5 | Romandan Pistol |
| Rosa | | FF 4 | Healing, Support | 4 | 5 | Goddess Bow |
| Edge | | FF 4 | Support | 3 | 5 | Hanzo Gauntlet |
| Dark Knight Cecil | | FF 4 | Physical Damage | 5 | 6 | Deathbringer |
| Black Cat Lid | | FF BE | Physical Damage, Support | 3 | 5 | Cat Hat |
| White Witch Fina | | FF BE | Support | 4 | 6 | Blessed Bow |
| Dracu Lasswell | | FF BE | Physical Damage | 5 | 6 | Vampire Cloak |
| Demon Rain | | FF BE | Tank | 5 | 6 | Infernal Armlet |
| Luneth | | FF 3 | Physical Damage | 5 | 6 | Celestial Gloves |
| Arc | | FF 3 | Magic Damage | 3 | 5 | Omni Rod |
| Ingus | | FF 3 | Healing, Magic Damage, Support | 3 | 5 | Letters and Arms |
| Refia | | FF 3 | Healing, Support | 4 | 6 | Mentality |
| Elza | | Brave Frontier | Physical Damage, Support | 5 | 6 | Demon Scythe |
| Tilith | | Brave Frontier | Support, Healer | 4 | 5 | Goddess's Protection |
| Karl | | Brave Frontier | Physical Damage | 4 | 5 | Seal of Destruction |
| Seria | | Brave Frontier | Physical Damage | 4 | 5 | Seal of Protection |
| Maxwell | | Brave Frontier | Physical Damage, Support | 5 | 5 | Power of Creation |
| Nichol | | FF BE | Support | 3 | 5 | - |
| Gilgamesh | | FF 5 | Physical Damage | 5 | 6 | Genji Glove |
| Faris | | FF 5 | Support | 3 | 5 | Syldra's Protection |
| Snow | | FF 13 | Tank, Physical Damage | 4 | 6 | Champion's Belt |
| Vanille | | FF 13 | Support, Healing | 3 | 5 | Magistral Crest |
| Sazh | | FF 13 | Physical Damage, Support | 3 | 5 | Twenty-sided Die |
| Hope | | FF 13 | Healing, Magic Damage | 4 | 5 | Nue |
| Fang | | FF 13 | Physical Damage | 3 | 5 | Equip Spear |
| Noctis | | FF 15 | Physical Damage, Magical Damage | 5 | 6 | Ring of the Lucii |
| Mercedes | | FF 15 | Physical Damage | 4 | 6 | Viking Axe |
| Santa Roselia | | FF BE | Healer, Suport | 4 | 6 | Pure Heart |
| White Knight Noel | | FF BE | Tank, Magic Damage | 5 | 6 | Ice Rosetta |
| Elle | | FF BE | Physical Damage | 3 | 5 | Arsha's Tailsman |
| Luka | | FF BE | Support, Healing | 4 | 6 | Water God's Protection |
| Dark Fina | | FF BE | Magic Damage | 5 | 6 | Dark Bond |
| Trey | | FF Type-0 | Physical Damage | 3 | 5 | Knowledge |
| Jack | | FF Type-0 | Physical Damage | 3 | 5 | Ignorance |
| Seven | | FF Type-0 | Physical Damage, Support | 4 | 6 | Discernment |
| Ace | | FF Type-0 | Magic Damage | 5 | 6 | Acceptance |
| Dangerous Ariana | | Ariana Grande | Magic Damage, Support | 4 | 6 | Symphonic Flair |
| Ling | | FF BE | Support | 5 | 6 | Venomous Edge |
| Yun | | FF BE | Chocobo Rider | 5 | 6 | Crimson Slayer |
| Randi | | Secret of Mana | Holy Sword Hero | 5 | 6 | Mana Blade |
| Primm | | Secret of Mana | Young Girl | 4 | 6 | Deep Thoughts |
| Popoi | | Secret of Mana | Sprite | 3 | 5 | Fairy Wisdom |
| Cupid Luna | | FFBE | Cupid Archer | 3 | 5 | Soluna Ring |
| Cupid Artemios | | FFBE | Cupid Archer | 4 | 6 | Soluna Band |
| Marie | | FFBE | Green Mage | 5 | 6 | Rainbow Robe |
| Guy | | FF2 | Tank Support | 3 | 5 | Hill Dagger |
| Emperor | | FF2 | Emperor | 5 | 6 | Mateus's Malice |
| Leon | | FF2 | Dark Knight | 4 | 5 | Dark Knight's Soul |
| Maria | | FF2 | White Mage | 3 | 5 | Esuna |
| Jake | | FFBE | Mercenary | 3 | 5 | None |
| Shera | | FFBE | Crown Prince | 3 | 5 | Successor |
| Olive | | FFBE | Cannoneer | 5 | 6 | Sparky |
| Shine | | FFBE | Spy | 4 | 6 | Quick Assault |
| Queen | | FFBE | Agito Cadet | 5 | 6 | Wisdon |
| Nine | | FFBE | Agito Cadet | 4 | 6 | Action |
| Eight | | FFBE | Agito Cadet | 3 | 5 | Tranquility |
| Cinque | | FFBE | Agito Cadet | 3 | 5 | Innocence |
| Y'shtola | | FFXIV | Seventh Dawn Scion | 5 | 6 | Shard of Genius |
| Minfilia | | FFXIV | Seventh Dawn Scion | 4 | 6 | Hydaelyn Guard |
| Thancred | | FFXIV | Seventh Dawn Scion | 3 | 5 | Follower's Oath |
| Orlandeau | | FFT | Holy Swordsman | 5 | 6 | Thunder God's Plan |
| Ovelia | | FFT | Princess | 3 | 5 | Dreamwaker |
| Soleil | | FFBE | Dancer | 4 | 6 | Miracle Step |
| Lawrence | | FFBE | Warrior | 3 | 5 | Monster Breastplate |
| Fryevia | | FFBE | Spellbalde | 5 | 6 | Fryevia's Needle |
| Xon | | FFBE | Thief | 4 | 6 | Patches |
| Aiden | | FFBE | Cleric | 3 | 5 | Vestment of Mind |
| Trance Terra | | FFVI | Magic Warrior | 5 | 6 | Soul of Thamasa |
| Setzer | | FFVI | Gambler | 4 | 6 | Fixed Dice |
| Gau | | FFVI | Wildling | 3 | 5 | Rage - Meteor |
| Sakura | | FFBE | Sage | 3 | 5 | - |
| Aileen | | FFBE | Machinist | 5 | 6 | Artisan |
| Sozhe | | FFBE | Emperor | 4 | 6 | Emperor's Majesty |
| Heltich | | FFBE | Black Mage | 3 | 5 | Heretic Abyss |
| Ulrica | | FFBE | Berserker | 3 | 5 | Resuscitate |
| Zyrus | | FFBE | Black Mage | 3 | 6 | Draco Spike |
| Reberta | | FFBE | Dragoon | 5 | 6 | Crimson Blood |
| Rem | | FF Type-0 | Agito Cadet | 5 | 6 | Love |
| King | | FF Type-0 | Agito Cadet | 4 | 6 | Resolve |
| Sice | | FF Type-0 | Agito Cadet | 3 | 5 | Persistance |
| Wilhelm | | FFBE | General | 5 | 6 | Imperial Shield |
| Grace | | FFBE | Magitek Soldier | 4 | 6 | Magic Amplifier |
| Abel | | FFBE | Mercenary | 3 | 5 | Bowie Knife |
| Jean | | FFBE | Gunner | 3 | 5 | Machine Gun+ |
| Kelsus | | FFBE | Black Mage | 5 | 6 | Prodigy's Goggles |
| Yda | | FFXIV | Scion | 4 | 6 | Spirit of Freedom |
| Papalymo | | FFXIV | Scion | 4 | 6 | Sage's Prajna |
| Fohlen | | FFBE | Chocobo Knight | 5 | 6 | Rider's Helm |
| Ilias | | FFBE | Salve-Maker | 4 | 6 | Healer's Wisdom |
| Amelia | | FFBE | Maid | 4 | 6 | Apron Dress |
| Camille | | FFBE | Swordsman | 3 | 5 | Aqua Blade |
| Vargas | | Brave Frontier | Swordsman | 5 | 6 | Dandelga |
| Fina | | FFBE | White Magus | 2 | 6 | - |
| Seabreeze Dark Fina | | FFBE | Dark Spirit | 5 | 6 | Dark Fina's Swimsuit |
| Beach Time Fina | | FFBE | White Magus | 5 | 6 | Fina's Swimsuit |
| Summer Lid | | FFBE | Airship Tech | 3 | 5 | Lid's Swimsuit |
| Moogle | | FFBE | Moogle | 4 | 6 | Mog Wisdom |
| Tidus | | FFX | Guardian | 5 | 6 | Brotherhood |
| Rikku | | FFX | Guardian | 4 | 6 | Rikku's Pouch |
| Wakka | | FFX | Guardian | 3 | 5 | Horizon Breaker |
| Zargabaath | | FFXII | Archadian Judge | 5 | 6 | Judge Helm |
| Ashe | | FFXII | Princess | 4 | 6 | Ashe's Ring |
| Rasler | | FFXII | Prince | 4 | 6 | Patriotic Recall |
| Peleno | | FFXII | Dancer | 3 | 5 | Equip S Sword |
| Lunera | | FFBE | Archer | 5 | 6 | Elf's Bow |
| Bran | | FFBE | Warrior | 4 | 6 | Elven Pride |
| Helena | | FFBE | Adventurer | 4 | 6 | Mystical Skull |
| Ruggles | | FFBE | Blacksmith | 3 | 5 | Master's Hammer |
| Mercenary Ramza | | FFT | Squire | 5 | 6 | Japa Mala |
| Knight Delita | | FFT | Holy Knight | 5 | 6 | Grand Armor |
| Meliadoul | | FFT | Divine Knight | 4 | 6 | Chain Robe |
| Orran | | FFT | Astrologist | 4 | 6 | Heaven's Guidance |
| Veritas of the Dark | | FFBE | Veritas | 5 | 6 | Sworn Six's Pride - Dark |
| Veritas of the Flame | | FFBE | Veritas | 5 | 6 | Sworn Six's Pride - Fire |
| Veritas of the Earth | | FFBE | Veritas | 4 | 6 | Sworn Six's Pride - Earth |
| Victoria | | FFBE | Black Mage | 4 | 6 | Dark Robe |
| Timothy | | FFBE | Sprite | 3 | 5 | Trick Hat |
| 2B | | NieR: Automata | YoRHa Troop | 5 | 6 | Virtuous Contract |
| A2 | | NieR: Automata | Ex-YoRHa Android | 5 | 6 | Beastlord |
| Adam | | NieR: Automata | Machine Lifeform | 4 | 6 | Vengeful Wrath |
| Eve | | NieR: Automata | Machine Lifeform | 4 | 6 | Resentment |
| 9s | | NieR: Automata | YoRHa Troop | 4 | 6 | Pod 153 |
| 21O | | NieR: Automata | YoRHa Troop | 3 | 5 | Mechanical Heart |
| Chic Ariana | | Ariana Grande | Singer | 4 | 6 | Rhythmic Flair |
| Veritas of the Light | | FFBE | Veritas | 5 | 6 | Sworn Six's Pride - Light |
| Veritas of the Heavens | | FFBE | Veritas | 4 | 6 |  Sworn Six's Pride - Wind |
| Veritas of the Waters | | FFBE | Veritas | 4 | 6 | Sworn Six's Pride - Water |
| Charlotte | | FFBE | Knight | 3 | 6 | Equip H Shield |
| Hayate | | FFBE | Ninja | 3 | 6 | Black Cowl |
| Onion Knight | | FFIII | Onion Knight | 5 | 6 | Onion Sword |
| Desch | | FFIII | Swordsman | 4 | 6 | Desch's Earring |
| Aria | | FFIII | Water Priestess | 4 | 6 | Aria's Ribbon |
| Sara | | FFIII | Princess | 3 | 5 | Sara's Robe |
| Prishe | | FFXI | Monk | 5 | 6 | Prishe's Hairpin |
| Werei | | FFXI | Swordsman | 4 | 6 | Proud Fencer |
| Kupipi | | FFXI | White Mage | 3 | 5 | Portal Charm |
| Shantotto | | FFXI | Professor | 3 | 5 | MAG +30% |
| Ayaka | | FFBE | White Mage | 5 | 6 | Pure White Blessing |
| Silvia | | FFBE | Spellblade | 4 | 6 | Sorcery |
| Goken | | FFBE | Monk | 4 | 6 | Training Clothes |
| Kamui | | FFBE | Samurai | 3 | 5 | Hoemaru |
| Yuri | | FFBE | Ninja | 3 | 5 | High Spirits |
| Nyx | | FFXV | Kingsglaive | 5 | 6 | Guard of the Future |
| | | FFXV | Kingsglaive | 4 | 6 | Thirst For Survival |
| Glauca | | FFXV | General | 4 | 6 | Glauca's Greatsword |
| Libertus | | FFXV | Kingsglaive | 3 | 5 | Kingsglaive Uniform |
| Grim Lord Sakura | | FFBE | Grim Lord | 5 | 6 | Reaver |
| Pirate Jake | | FFBE | Pirate | 4 | 6 | Jake's Pirate Ring |
| Illusionist Nichol | | FFBE | Illusionist | 4 | 6 | Magical Top Hat |
| Loren | | FFBE | Swordsman | 5 | 6 | Awesome Swordsman |
| Chloe | | FFBE | Scholar | 4 | 6 | Proof of Talent |
| Amy | | FFBE | Archer | 3 | 5 | Leichtpanzer |
| Barbariccia | | FFIV | Elemental Archfiend | 5 | 6 | Barbariccia's Spirit |
| Rubicante | | FFIV | Elemental Archfiend | 4 | 6 | Cloak of Flames |
| Cagnazzo | | FFIV | Elemental Archfiend | 4 | 6 | Drowned King |
| Scarmiglione | | FFIV | Elemental Archfiend | 3 | 5 | Blighted Despot |
| Charming Kitty Ariana | | Ariana Grande | Singer | 5 | 6 | Luxurious Feather Boa |
| Gladiolus | | FFXV | King's Shield | 5 | 6 | Ziedrich |
| Cor | | FFXV | Marshal | 4 | 6 | Loyal Warrior |
| Iris | | FFXV | Prince's Friend | 3 | 5 | Moogle Plushie |
| Duke | | FFBE | Dragoon | 5 | 6 | Dragoon's Pride |
| Olif | | FFBE | Green Mage | 4 | 6 | Robe of Forgiveness |
| Mystea | | FFBE | Barrier Mage | 4 | 6 | Barrier Master |
| Charie | | FFBE | Dancer | 3 | 5 | Ice Headband |
| Ryunan | | FFBE | Dragoon | 3 | 5 | Northern Lights |
| Guromu | | FFBE | Swordsman | 3 | 5 | Tontirus |
| Roy | | FFBE | Bard | 5 | 6 | Minstrel's Prayer |
| Aura | | FFBE | Warrior | 4 | 6 | Ventus |
| Ashteroze | | FFBE | Flower Lady | 4 | 6 | Breath of Rose |
| Sandee | | FFBE | Dream Mage | 4 | 6 | Dream Maiden's Oracle |
| Nyalu | | FFBE | Costume Girl | 4 | 6 | Cat Costume |
| Kupoklan | | FFBE | Mog Friend | 4 | 6 | Crown Staff |
| Grinfield | | FFBE | Tailor | 4 | 6 | Tailor's Scissors |
| Cloud | | FF7 | Soldier | 5 | 6 | Buster Style |
| Elfreeda | | FFBE | Swordsman | 5 | 6 | Marshal Glove |
| William | | FFBE | Black Mage | 4 | 6 | Mage's Resolution |
| Conrad | | FFBE | Machinist | 3 | 5 | Revolving Saw |
| Christine | | FFBE | Snow Child | 5 | 6 | Snowbear |
| Kryla | | FFBE | Witch | 5 | 6 | Magic Sanctuary |
| Tinkerer Carrie | | FFBE | Machinist | 4 | 6 | Tinkererbow |
| Ray Jack | | King's Knight | Warrior | 5 | 6 | White Knight's Soul |
| Kaliva | | King's Knight | Wizard | 4 | 6 | Unmatched Wizardry |
| Barusa | | King's Knight | Gigant | 4 | 6 | Cowered Courage |
| Toby | | King's Knight | Thief | 3 | 5 | Turbulent Evasion |
| Pyro Glacial Lasswell | | FFBE | Knight | 5 | 6 | Azure Crimson Soul |
| Jiraiya | | FFBE | Ninja | 5 | 6 | Clam Master's Headband |
| Kaede | | FFBE | Chocobo Rider | 4 | 6 | Samurai Princess's Armor |
| Ohga | | FFBE | Samurai | 4 | 6 | Broadminded |
| Otogiri | | FFBE | Salve-Maker | 3 | 5 | Doctor's Garment |
| Balthier | | FFXII | Sky Pirate | 5 | 6 | Arcturus |
| Basch | | FFXII | Captain | 5 | 6 | Zodiac Escutcheon |
| Drace | | FFXII | Judge Magister | 4 | 6 | Death Trap |
| Vayne | | FFXII | Consul | 4 | 6 | Callous Strategist |
| Larsa | | FFXII | Imperial Prince | 3 | 5 | Imperial Talent |
| Blossom Sage Sakura | | FFBE | Sage | 5 | 6 | Sage of Mysidia |
| Verun | | FFBE | Blacksmith | 4 | 6 | Craftsman Secret Book |
| Cedona | | FFBE | Gladiator | 4 | 6 | Uncollapsing Will |
| Chow | | FFBE | Divine Beast | 5 | 6 | Lucky Ingot |
| Ang | | FFBE | Hunter | 5 | 6 | Sun Breaker |
| Yan | | FFBE | Maiden | 4 | 6 | Lunar Parasol |
| Aranea | | FFXV | Commodore | 5 | 6 | Stoss Spear |
| Prompto | | FFXV | Prince's Buddy | 5 | 6 | Mood Maker |
| Beatrix | | FFIX | General | 5 | 6 | Save the Queen |
| Eiko | | FFIX | Evoker | 5 | 6 | Angel Flute |
| Steiner | | FFIX | Knight | 4 | 6 | Excalibur II |
| Black Waltz 3 | | FFIX | Black Mage Warrior | 3 | 5 | Black Impulse |
| Lara Croft | | Lara Croft and the Temple of Osiris | Tomb Raider | 5 | 6 | Croft's Intuition |
| Explorer Aileen | | FFBE | Tomb Raider | 5 | 6 | Tomb Raider |
| Divine Soleil | | FFBE | Goddess | 4 | 6 | Ankh of Goddess |
| Pharaoh Abe | | FFBE | God | 3 | 5 | Power of the Sands |
| Lotus Mage Fina | | FFBE | Mage | 5 | 6 | Hairpin of Purity |
| Kunshira | | FFBE | Spellblade | 5 | 6 | Nature Loving Spellblade |
| Wadow | | FFBE | Ninja | 4 | 6 | Mystic Sash |
| Erwin | | FFBE | Spellblade | 3 | 5 | Hyomonto |
| Yuna | | FFX | Evoker | 5 | 6 | Nirvana |
| Lulu | | FFX | Guardian | 5 | 6 | Onion Knight |
| Seymour | | FFX | Master | 4 | 6 | Yevon's Wisdom |
| Namless Gunner Jack | | FFBE | Rifleman | 5 | 6 | ABS Ring |
| Emperor Shera | | FFBE | Emperor | 5 | 6 | Chosen One |
| Ozetta | | FFBE | Knight | 4 | 6 | Ozettas's rmor |
| Riley | | FFBE | Adventurer | 3 | 5 | Pioneer's Glove |
References: FFBE Wiki