Frugal Male Fashion List – Save Money on Clothes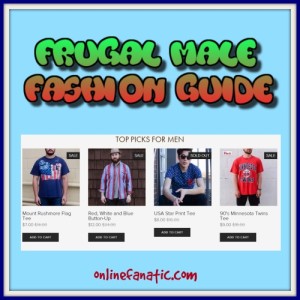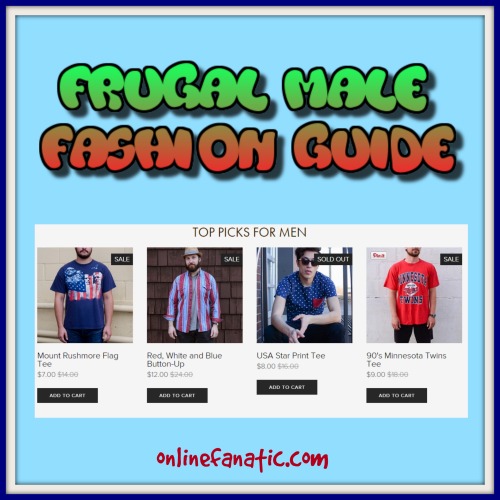 Hey guys, if you are like me who is not a big fan of buying expensive clothes, wallets, shoes, boots, sunglasses, watches, shorts, underwear, suit, ties, chinos and more. I will list all the best places to buy these items and become the ultimate frugal guy. 🙂
This is one of the top places to find all the good deals for any fashion items for us. People will always post the latest deals, sales and coupon codes for places like J Crew, Uniqlo and Urban Outfitters just to name a few. The best tip I can give you here is to keep a look out for special holiday sales, particularly Thanksgiving and Christmas. Other holidays such as Labor Day or July 4th are also great times to buy.
Other Excellent Choices to Shop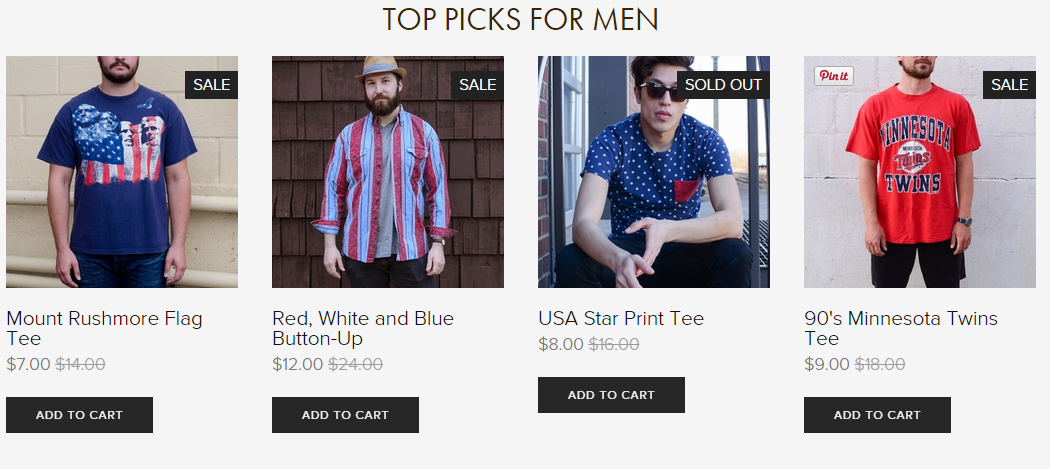 Mothoddities – Sells a lot of fashionable t-shirts, caps, tank tops and pants online. Price ranges between $7 to $15. Check them out! You might like some of their items. If you want to save money, this is the place to be.
J Crew – Not to be confused with J Crew Factory, they offer high quality clothes. I am a big fan of their Oxfords. They are a bit pricey but I think they are the best around. The suits and blazers are very good as well, but I prefer buying them in cheaper stores since it is too pricey for my tastes.
J Crew Factory – This is one of my favorite places to shop! Their prices as of follows when it comes to stuff on sale:
Shorts: $22-28
Oxfords/Shirts: $20-32
T-shirts: $9-15
They also have student discounts and and stackable 20% birthday coupon.
Jack Threads – Good selection of items you can get. T-shirts, tees with graphics, watches, sneakers, pants, blazers, vests, suits, casual shoes and more. They have pretty much everything you need. However, they are  slightly more pricey than your local Old Navy store. I love their graphic tees the most. You should check it out.
Uniqlo – An online store that has very affordable prices. Be sure to hog this store when holidays are around the corner. I always check their prices and often buy a few t-shirts from them every year during a holiday season. The price range for most items are $8-$15 during special sales. Who doesn't like that?
Target – Target has 2 brands Mossimo and Merona clothing which I like a lot. They offer slim-cut clothes at very good prices. But I only recommend it when they have a sale going on, which are actually quite rare.
Frank and Oak – A unique online store for men. They have tailor made selections based on your preferences. They ask you a set of questions on what kind of fashion styles you like and pick shirts and clothing based on what you chose. Prices are affordable($30-50) and their shipping rate is $6 flat for US and Canada. It is very personalized, which is what I like.
Old Navy – Oh boy, one of my favorite places to shop for sweaters and t-shirts. Their prices are very affordable. However, I suggest you stay away from their shoes as I feel they are often low quality.
Banana Republic – Now I only check them out when they have big sales going on. Rule of thumb, I only buy stuff from them when they have sales 30% or more. The items worth checking out here are chinos(very slim fits), tailor-slim button-ups are and v-neck t-shirts.
Choxi(formerly Nomorerack) – Choxi offers $2 flat shipping per item, which is a perk if you buy just 1 or 2 items. Anything more and it starts adding up. Their prices are good and I check them out when they have sales going on.
Dollar Save Club – This is the only place I would get my shavers from. For $6/month, you get 4 stainless steel blades and 4 cartridges. The shipping is free too for the $6/month deal. I can't complain!
Bonus Tip to Getting Good Deals on Amazon

On Amazon, prices for clothing fluctuate based on the market. Head over to CamelCamelCamel and you can check an item's price history. If there is a certain item you want, head over to Amazon and get their ASIN number by locating it in the URL(highlighted in red below).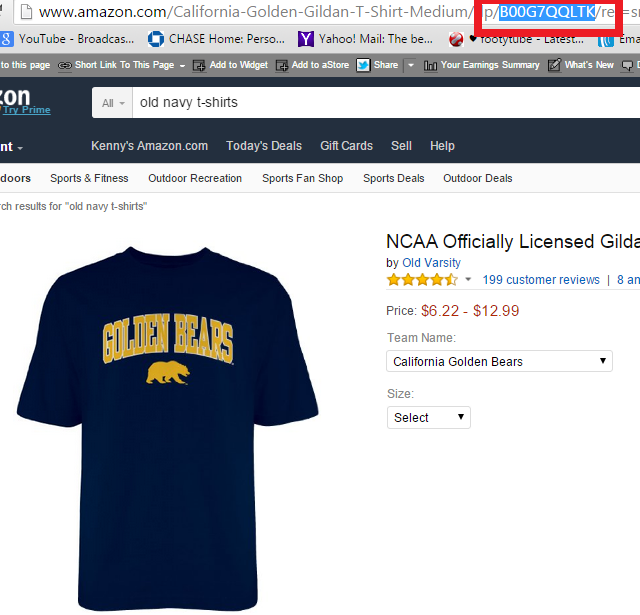 There will be times where the price of an item will drop depending on the history. If you see items and their price drops, you can buy them at the right season or date for maximum savings.
Conclusion
Hopefully these stores will get you what you need to look cool and stylish at the same time without burning a hole in your pocket. Save money and look good. Who doesn't like that!