10 Fun Things You Can Do With Amazon Echo Using Alexa
Getting an Amazon Echo will surely be worth it because it is really much more than an ordinary speaker. It is the only speaker with a personal assistant inside its system. Alexa is the name of the personally assistant. Through the help of Alexa, you can do a lot of fun things. Below is the list of the 10 fun things you can with Amazon Echo.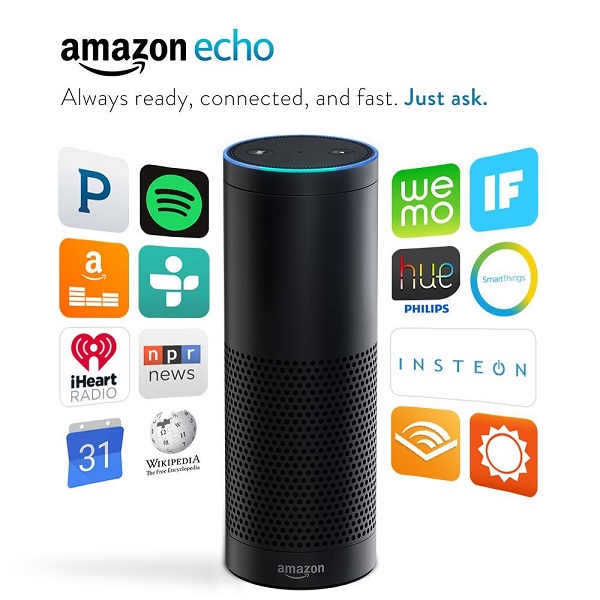 Play your Favorite Songs
The first-and-foremost use of
Amazon Echo
is to be a speaker. Through it, you can play any kind of music. You can also connect it with a lot of services like Amazon Prime Music, Spotify, Pandora, iHeartRadio and TuneIn in order to get the latest songs. While listening to your favorite songs, you can tell Alexa to put a thumbs-down or a thumbs-down for specific music tracks.
Follow your Favorite Sport Teams
The Amazon Echo can also get you the latest updates about your favorite sport teams. You can do this by changing the settings in the Alexa app. In the Sports Update, you need to search for and save the links of your favorite sport teams. After that, you just need to tell Alexa to give you all the details such as upcoming sport schedules or scores. And you can ask Alexa to give you updates anytime you want.
Control Smart Switches and Lights
Alexa can also talk to Philips Hue light bulbs in your living room or any device that is plugged in a WeMo outlet. If you have smart home devices in your devices in your house, then you can use Alexa to control these smart devices. That way, your time and energy will be saved.
Set Timers or Alarms
Setting timers and alarms can also be done by Amazon echo. Just tell Alexa the time you want to set for the alarm or if you need a timer for something that you are doing. There are also 16 options for the wake-up alarms that you can choose from.
Make a Shopping List
Forget about using pen and paper because the Amazon echo can also make a shopping list for you. In order to make a shopping list, you just need to tell Alexa to list down that items that you will be saying and that's it. You will never forget buying anything when you go to the supermarket with the help of Amazon echo.
Check the Traffic
Checking the websites in the internet to get updates about traffic in your city can be quite time consuming. For faster traffic updates, you can tell Alexa to help you check the traffic before you drive your car. Just connect your Alexa app with traffiic apps such as the HERE app of the Nokia company and indicate your current place and your destination place for you to get the latest traffic update.
Change the Smart Thermostat's Temperature
You can save energy by changing the temperature of the smart thermostat in your house. You just need to know the time you get out and go back at you house and change the temperature accordingly. By controlling the temperature in your house while you are away, your electric bill will surely go down.
Order Pizza
Calling for pizza can be quite a hassle. That is why you need to try to order pizza through Amazon echo. Amazon echo can be connected to IFTTT. The first thing you need to do is to connect your Twitter account to IFTTT. Next is to visit Dominos.com and create your profile. Lastly, connect Alexa with it so that you can command Alexa to order pizza for you.
Use Alexa as Your Personal Trainer
Alexa can also be your personal trainer by connecting it with third-party apps that are useful in teaching exercise routines. After that, you can command Alexa to state all the exercises and the directions on how to properly do the exercises that you want to try. While exercising, Alexa can also set a timer for you.
Tune Your Guitar
The most recent skill that Amazon echo can do is tuning your guitar. Alexa can now ask your Guitar Tuner to quickly tune your guitar. The Guitar Tuner will start a series of tones starting from the lowest to the highest tune. You just need to match the tone of your guitar to the tone being played by the Guitar Tuner.
Indeed, Amazon Echo is such an amazing device that you should definitely explore the things it does. Aside from having a very good speaker, you will gain a lot benefits from it. Have fun with it!