Gundam Model Kit Building Guide – Gunpla 101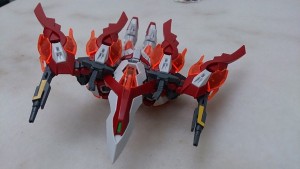 Do you love building stuff? Then Gunpla 101 is here to save your day. 'Gunpla' is the short for Gundam plastic model kits. Gundam, the extremely popular science fiction franchise featuring giant robots called 'mobile suits', has been offering Gunpla kits since 1980s.
The Different Sizes and Their Costs
Gunpla come in different scales and grades. Different grades have different levels of complications and the scales basically determine the size of the model.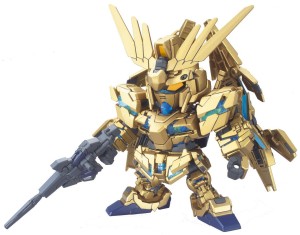 The smallest size is the SD(Super Deformed) Gundam. They are very small and resemble cute chibi gundams. Above is an example of the SD Unicorn Gundam Phenex Action.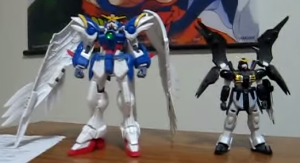 Source(1: 144 Gundam Deathsycthe Hell[left] and 1:100 Gundam Wing Zero Custom[right])
The second smallest in size is the 1:144 scale models. These are the earliest ones. They were quite basic when they were first manufactured. One would require glue and paint to assemble them. Nowadays, they are manufacturing advanced grades in this size. So, smaller scale doesn't necessarily mean a lower level.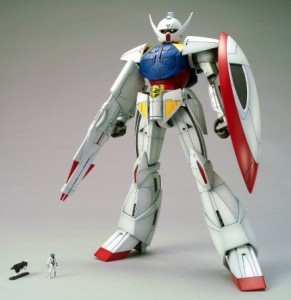 The next size or scale is the 1:100. They started about the same time as 1:144 scale. Although the earlier ones were usually no-grade, they leveled up to high-grade with Turn-A gundam. Master grade models were first introduced in this size. Recently, in 2015, the Reborn 100 or RE/100 has been introduced for models which have more obscure or complicated features for other grades.
The next size up is the 1:60 scale. These are around 9 to 10 inches tall. When first released these were no more than bigger versions of the smaller scales. Later on, more articulations and gimmicks were added to make it more advanced including the Perfect Grade models.
In 2009, Gunpla introduce 1:48 scale. This is basically a bigger version of the 1:144 and comes in HG. It didn't have the sophistication of the Perfect Grade and soon, gundam stopped manufacturing them. This is the reason we don't see them as often.
Other scales are 1:35 (mostly for the military paraphernalia), 1:200, 1:400 and other non-scales. Incredibly, Japan has built an 18-meter tall RX-78 to celebrate the 30th anniversary of the Gundam franchise.
If you want to compare sizes, here is a size comparison chart by Gunpla 101: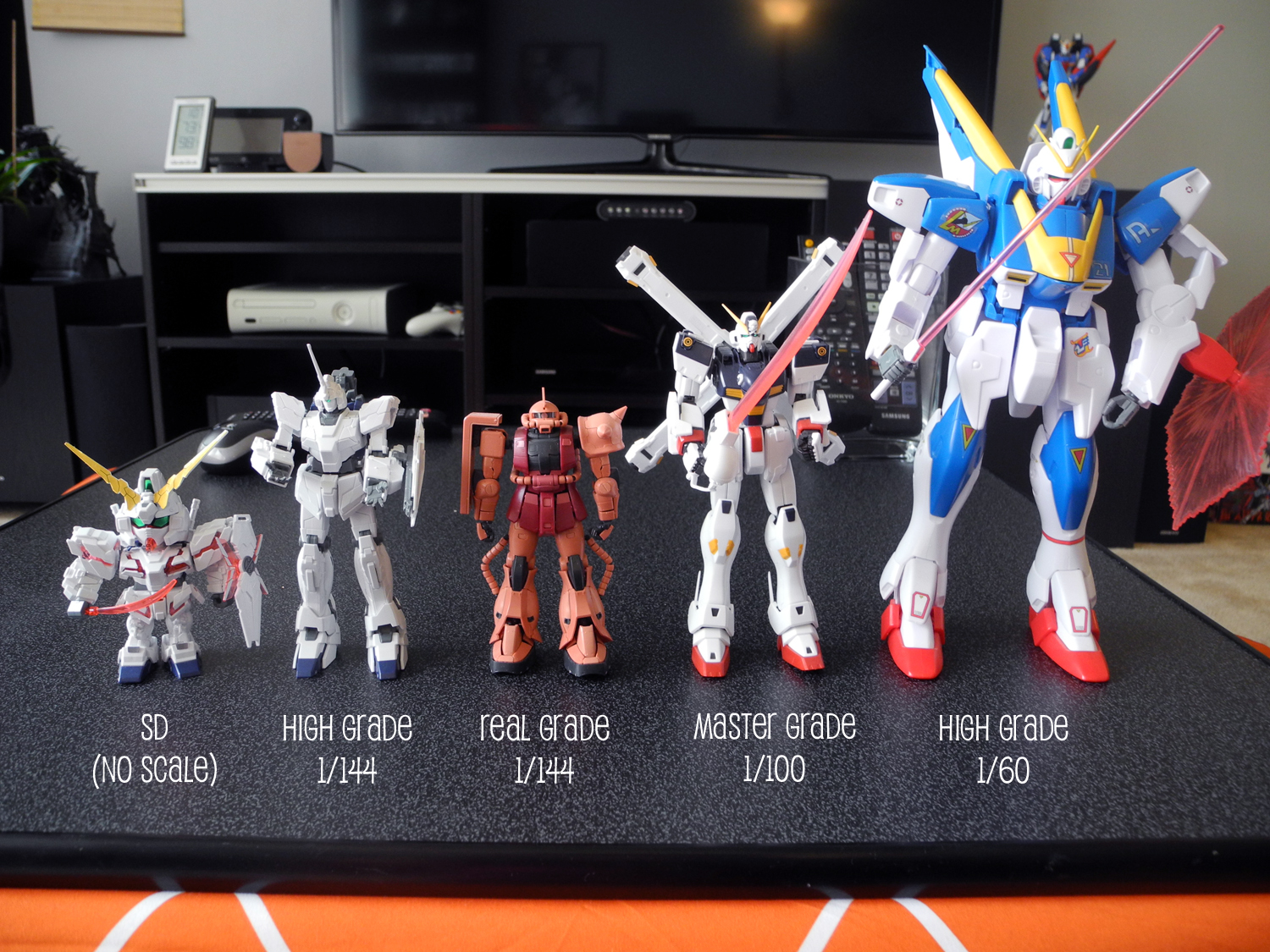 The cost of Gunpla kit varies widely depending on the scale and grade. Different outlets and vendors have different prices. You can order it online as well. But whenever you decide to buy, it is better to check all your options first. Most high grades cost around $20. Perfect grade could range between $100 to $300.
Which Size to Choose for Beginners
Since there are different sizes and grades, it is obvious that they need different levels of expertise. If you want something for your 6-year old, you may want to buy the first grade kits which usually come in 1:144 size. These are quite basic and routinely require glue with a limited range of motion. However, assembling them is easy and your kid will definitely love to paint them.
If you are looking for something more advanced for an older beginner, you can go for the higher grades. They have more complicated assembly style and if you scratch them while doing so, it won't bother you as much, since it's not as costly as the perfect grade kits.
However, keep in mind that you are doing this all for fun and if you are not having fun assembling a high grade just so you can train yourself, it's not worth it. Bottom line, go with the kit that you or your kid would love to play with, but keep in mind that it could be difficult for the first few days.
Tools Required to Build Your Gundam
By now, you must have already guessed that assembling a Gunpla model kit requires some tools and that is part of the fun. The basic no grade or first grade will require glue to attach the different parts.
You will also need paint to color them. Gundam manufactures Gundam markers to color your Gunpla models. The thicker markers come in gold, silver, gray and metallic green color. The real touch markers come in black, brown and yellow. The narrow tip is for finer details.
For panel lining, you will need a black fine tip marker and a plastic scriber. You might also need some alcohol to clean up after the paints or for blending.
Next, you will need wire cutters to cut out the pieces of the plastic kit. You can use Tamiya side cutters which are specifically built for Gunpla kits.
Next, you will need a hobby knife and a file to smoothen the rough edges and you may want to keep a pair of tweezers handy to apply the special stickers.
All these instruments can be bought together with the Tamiya Basic Tool Set. They also contain a pair of screw drivers. For finishing touch, Tamiya offers sandpapers, adhesives and a piece of cloth. Weathering kits from Tamiya are also available in various colors with a brush and an applicator. At the end, don't forget the coat pigments.
Tips When Building
Now, that you are ready to build your first Gunpla, here are a few tips. When building your Gunpla, you have to go through 4 basic stages:
Building
Painting
Weathering
Finishing
Read the manual thoroughly first.
Make sure to mark where you cut. Assemble the parts in the proper order so that overlapping pieces fit properly. Look out for the symbols and correct orientation.
Follow the construction manual one step at a time. If you are a novice builder, do not rush. Go through every single part of the kit to make sure you haven't missed anything, as some of them can be really small and might go amiss.
Fetch all your tools before you start the next step of cutting. When you cut the pieces, make sure you first cut on the spur. Then you can cut and file the remaining nub.
You can use either the filer or the sandpaper for filing. Next step is the painting. Before you paint or weather, you might want to try the colors on the spare pieces of plastic to see how it looks.
If you are using paint instead or markers, thin it out well. You can erase the excess or unnecessary paints with alcohol or Gundam paint eraser.
After that, if you are thinking about weathering, do it now before you put the stickers. At last, you put the stickers and the top coat and there you go. Congratulations on your first successfully assembled Gunpla.