Find Freelance Writing Jobs for Beginners – Working at Home[Ultimate Guide]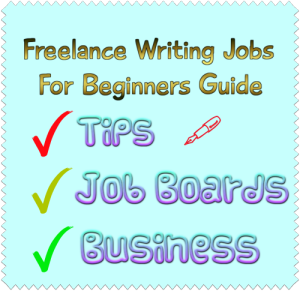 So you are looking for high paying freelance jobs as a beginner? Great! I am going to show you how to do that, but you will have to work your way up. But before that, let's address how much you think your time is worth. If you can handle $10/hour, then accept jobs that pay that.
However, you will take on any job initially when starting out. The reason for that is you want to build up your testimonials. If you already have some existing testimonials, then you can pretty much skip this part.
Here are the actionable steps that I will break down for you:
Platforms to Find Freelance Writing Jobs
Build Up Your Testimonials
Find and Pitch High End Clients
Create Your Brand
Build a Business
Platforms to Find Freelance Writing Jobs Initially
When you first start out, you are the new kid of the block. Your reputation is 0. The good thing is the only direction you can go is up. I recommend these platforms to start writing to build credibility and get client testimonials.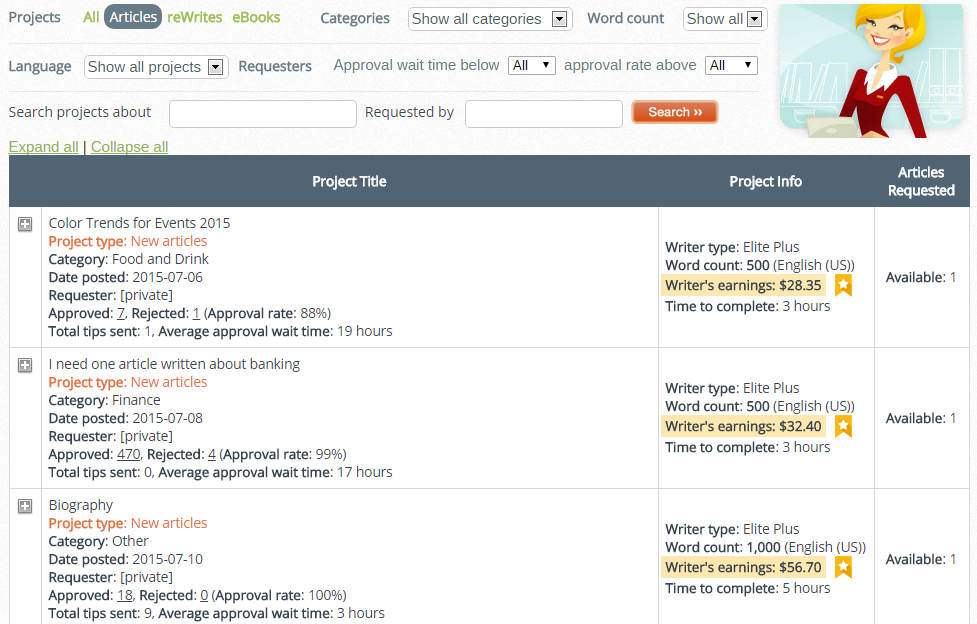 Now iWriter has a very low barrier of entry. This is the perfect place to get started. Once you sign up, you can head over to write content and start choosing articles to write. The have articles of all kinds of categories to choose from(Entertainment, Business etc.). Choose your most knowledgeable category and write a few articles.
Your goal is to get a 4.5 star rating or higher. They have a rating of 1 to 5, with 5 being the best. You get rated once you complete the article and the content owner gives you a rating. They will usually leave a comment if they are very satisfied with your work. You want to screen shot those and use them for testimonials later.
Their pay rate is decent if you are a 4.6 star or higher writer.
500 Word Artcle:
$3 unrated
$5.50 with 4.1 or higher
$10 with 4.6 or higher
$35 with 4.85 or higher
As you can see, you want to be at least 4.6 or higher. You can also choose to get paid either weekly, bi-weekly or monthly.
Similar to iWriter and is a place for you to earn money and get testimonials. Here is the competitive pricing for Content Authority.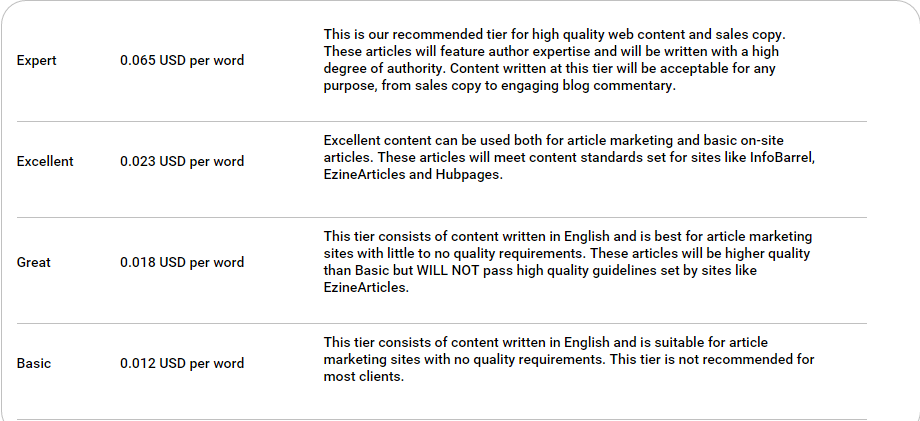 They base their pricing per word and not a fixed price like iWriter. You can work your way up. Again, you just want to get testimonials and see earning money as a bonus. They pay weekly as well, so you can get your money quickly if you start writing articles there.
Now Text Broker does require you provide a sample writing in order to start writing there. They will then assign you a rating of 2-5, with 5 being the best. Again, the pay rates aren't the greatest, but you just want to build up reputation and get as high of a rating as you can.
Here is their current pay rate(could be subject to change):
2 star – 1.3 cents/word
3 Star – 1.9 cents/word
4 Star – 2.4 cents/word
5 Star – 7.2 cents/word
You can also get paid on a weekly basis, which is a plus. Their initial review of your sample can take up to 3 days though, so it can be slow to get going.
Fiverr is an often out looked place to start your freelance writing career online. Fiverr allows you to offer $5 "gigs" to people looking for articles. I suggest offering a gig of a certain topic that you know well. Writing a 300 – 400 world article of a particular niche is a good start. You won't earn much at the start.
There are many options as to what type of services you can offer:
Creative Writing
Business Copywriting
Resumes and Cover Letters
Press Releases
Legal Writing
Standard Blog Posts and Articles
Your main goal is to get to level 2 seller. As a level 2 seller, you can start offering extra gigs that is going to earn you more money. Here is an example: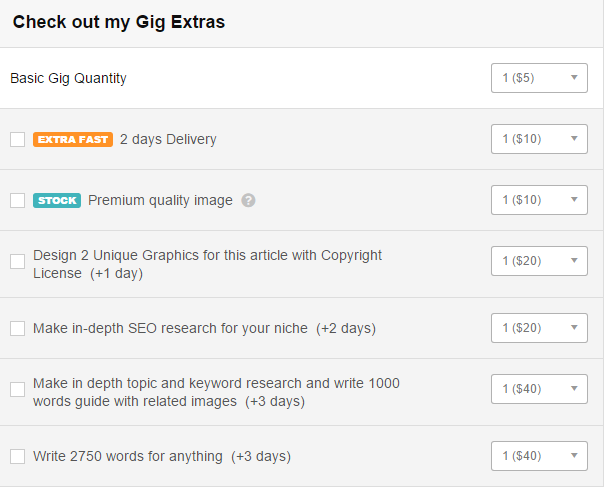 This is when you can earn some good income from Fiverr. The most important part is to get good seller ratings to build your reputation and testimonials.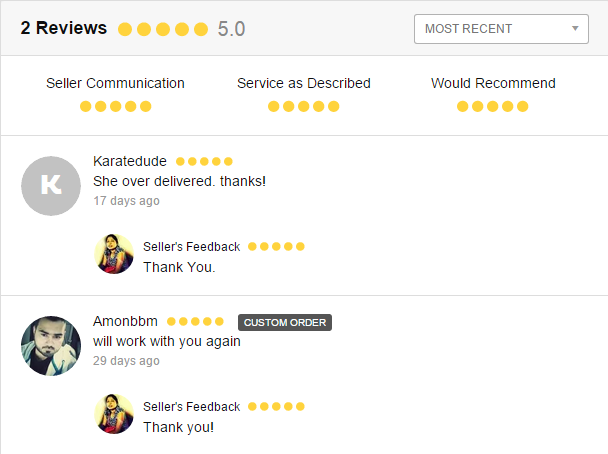 Again, this will help you build up more testimonials for later use. You get paid bi-weekly there and the preferred choice of payment is Paypal. Do keep in mind that Fiverr takes a percentage off your $5 gig, so you technically make $3.92 per gig. And if you are a level 2 seller, you can make extra via your special gigs. They also do not limit when you can with draw your money. You can withdraw with as little as $4.
Build Up Your Testimonials
Now if you took action and actually used some of the methods mentioned above, you would have some samples and testimonials to show for. You want to screen shot and keep all of your testimonials to build reputation. This will come in handy when you finally go pitch the high end clients.
When I say high end clients, I mean companies or individuals that will pay $200-300 for a 2000 word well researched article. These are people that you want to go for eventually. You will need all the need all the reputation and testimonials you can get your hands on.
Also, if you came from a writing background or have a degree in Journalism or English, then it shouldn't be hard to proof your credibility.
If you feel that your English isn't up to par, you can check out these resources to improve your writing standards.
Find High End Clients
Finding them is actually quite easy. The hard part is pitching them and getting them to hire you as their writer. The more testimonials you got, the easier it gets. I personally like to hover job boards to find them. Here is a list of job boards:
The "Pitch"
Now that you have a list of places to find leads. The next step is to create your unique pitch. I am no resume expert but I can show you an email template that works well for me. Here is one:
Subject: RE: [Title of Job Posting]

Hello,

I came across your available writing position and I would like to apply for the role.

I am confident that I can provide you exactly what you are looking for.

I am a [Insert Your Credibility] and I have experience in [Your Expertise].

The following sample post demonstrates my writing style and capabilities.

[Attachment or URL]

(More samples available upon request)

I have worked with several clients, mainly in the marketing and tech space, including: SEO agencies, internet marketing companies, bloggers, web optimization companies, and more.

Check out my website here: [My personal website address]

A little bit about me – I am a [Insert your personal details]

My job affords me a good amount of flexibility and I am an extremely efficient worker so you will get a great value for your investment.

I would love to become a part of the [company] team and I am very interested in helping you get to the next level!

Thank you for your time – I look forward to your response.

Kind Regards,

[Your name]
Of course you can tweak it to your liking and see what works best for you. I have gotten good responses using this one. If you want more niche specific email templates, check out this useful page.
Create Your Brand
Now if you want to really build yourself out to be an expert, you should create a website/blog. Don't worry folks, creating a website is very easy even if you have zero technical skills. Just use your name as your domain name if you can't think of a good name for your blog. You will want to self host your site. I recommend GoDaddy or Bluehost. Here is a very simple step by step guide on how to create your own blog.
If you prefer to watch videos, here it is:
This is important if you want to build a freelance writing business. Having a website or blog and having an online presence builds credibility and trust.
Build a Freelance Writing Business
Now this is where you can make a good living if you are willing to work hard. I did an interview with Gina Horkey from HorkeyHandbook.com. She is able go from $0 to $6000/month starting a Freelance Writing business while working a full time job and taking care of 2 kids! You can check out the interview here.
Here is a brief breakdown. She started her business with less than $200:
You will get a breakdown on how to do it step by step in 30 days or less. Click the picture below for more information.
There you have it my fellow writers! Hopefully this helped out out and this should REALLY kick start your journey as a writer!