How To Become an Uber Driver [Guide]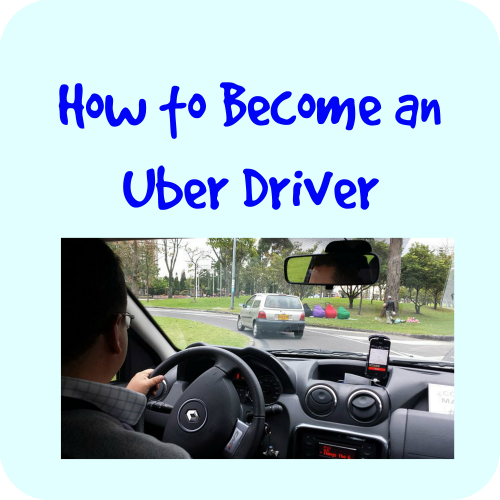 Whether you are looking to make some extra money or even begin a whole new career, if you are considering making one of these moves chances are good that you have looked into becoming a Uber driver. After all, in many ways, Uber has become one of the most popular new businesses anywhere, and that has attracted a lot of people, if they want a new source of income, a clean and comfortable ride, or a number of other features, this is the answer.
Uber Services
Compared with a lot of transportation alternatives, Uber is a winner, whether you are a driver or a rider. This is a big reason why Uber has become as popular as it has. In fact, according to a recent study, Uber has enjoyed a 400 percent growth over every other popular form of transportation. This is in part due to the variety of services a rider can enjoy from those offering their vehicles for hire. These include:
UberX is what could be called the "basic service" of the car for hire business. If you call for a UberX service, you are going to get a basic car. You might get a non-luxury car, but it will be at a much cheaper rate than other forms of transportation.
UberXL provides a vehicle that will seat at least six riders. With UberXL you will pay more than with UberX, but you will probably receive an SUV or a minivan.
UberPlus will provide you with a luxury vehicle that will seat at least four riders. With UberPlus you could expect a BMW, a Mercedes, Audi, etc., all with leather interiors.
UberBlack is the company's best. When you get UberBlack service, you are getting the "executive" luxury service. This service comes at the highest price, but it will ensure a commercially registered and insured vehicle, most often a black SUV or a luxury sedan.
Uber Driver Requirements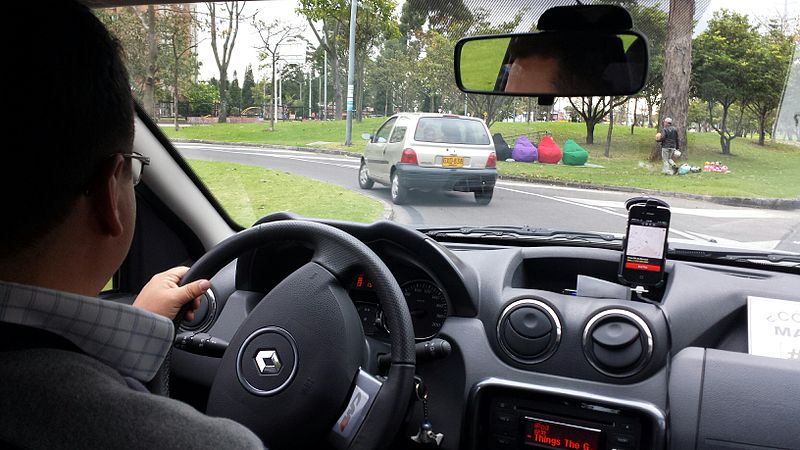 Source: Wiki
Anyone wanting to be a driver for Uber must meet the following requirements:
At least 21 years of age.
Drivers must have personal access to a 4-door vehicle that is newer than a 2005, in most cities:
2000 or newer in Orange County, Los Angeles, and San Francisco
2011 or newer in New York
2001 or newer in Chicago
A driver must possess in-state auto insurance with that driver's name printed on the policy. It is legal to drive any vehicle that is not legally registered in your name, but Uber insists that you be named a lawful and insured driver of the vehicle.
A driver must be in possession of an in-state driver's license and have been licensed for a minimum of one year. Uber also requires that a driver holds an in-state license. Uber also requires that you have been a licensed driver in the state you will be working in, but even if you have been a licensed driver in another state for at least a year, you would be covered.
The vehicle must display in-state license plates with a validated registration tags (commercial plates are acceptable). It would look pretty sketchy to hire a ride in Los Angeled, then have a driver show up with Alaska license plates.
A driver must pass a Uber background review and driving record check A Uber background check goes back seven years. A few traffic tickets over as many years aren't usually a big deal, but major accidents, serious moving violations, DUIs, DWIs, and/or a criminal record, and you will be rejected outright.
Uber Vehicle Requirements
Of all the questions that are most commonly asked by prospective Uber drivers, perhaps the most common is "Does my car qualify for me to drive for Uber?" The requirements vary according to the service you wish to provide, but in general, if you want to drive with Uber with the car you already own, you will need to make sure that your vehicle meets the following requirements:
The vehicle must be a four-door car, truck, or minivan. Manual or automatic transmissions are acceptable.
Must pass a vehicle inspection.
Vehicles that do not qualify for Uber services are:
Full-size vans. These include Ford Transit, E-Series, and GMC Savana.
Crown Victorias
Taxis
Salvaged vehicles (salvaged title)
Additional vehicle requirements that are pursuant to individual levels of service are:
* UberX. Almost any vehicle that is a year 2000 or newer will qualify for UberX level service. UberX is the service that most markets are for. Further, these must seat four passengers, not including the driver. They must also be 2006 or newer model in most cities.
* UberXL. This level of service is for groups of 5 to 6 passengers. The fare rates for XL service are much higher than for X. Naturally, drivers will make more by providing XL services.
* UberPlus. This level of service provides rides in an entry-level luxury vehicle with a leather interior in a 2007 or newer model. This must also seat four passengers, not including the driver.
* UberBlack. UberBlack is the highest cost, high-end Uber service. This level of service provides riders with the highest vehicle quality and driver standards. A qualifying vehicle must be colored black on black, with black leather interior, and be of a 2012 model or newer. It must also have commercial registration and insurance.
Drivers who have a vehicle that meets the requirements for more levels of service will receive more calls.
Vehicle Insurance and Registration
When you sign up to be a Uber driver, you will need to provide a photocopy of your vehicle registration document, even if your car is not specifically registered in your name. Your name must also appear on the car's insurance declaration or card. Your car must also be registered in the state in which you wish to driver. There are some provided exceptions for cities that are close to the borders of other states, but this is generally the rule.
Documents to Complete
Uber requires that certain documents that they provide be completed by all prospective drivers. These include:
Software License Agreement. This agreement must be signed to acknowledges that you are in compliance with all of the requirements to work with Uber and that you understand that you understand to comply with all of the issues related to use of the software that will be used in completion of the tasks related to the work.
Addendum for "Bring Your Own Device." This agreement acknowledges your understanding that you will provide and use your own communications device and will install the appropriate app given.
CPUC-Required Safety Document. This document provides a general background in how to use your vehicle safely while in the service of Uber passengers. At the completion of the instructional portion, you will be required to answer correctly all of the questions attached. The correct answers are provided at the bottom of the last page.
Disclaimer: This site is not owned or operated by Lyft or Uber. We do not work directly for Lyft, Inc or Uber, Inc. The views expressed throughout this blog are those of our own and not of the companies mentioned. We are just here to help out potential new drivers.