How to Start a Clothing Line from Scratch Interview with Jonathan Kruse
Hello online fanatics! Today I am happy to present you someone that also came from the school of hard knocks and created his own path to success. His name is Jonathan Kruse and he is here to share with you his experiences from getting laid off after 2 weeks of "work" and turn into a full fledged entrepreneur.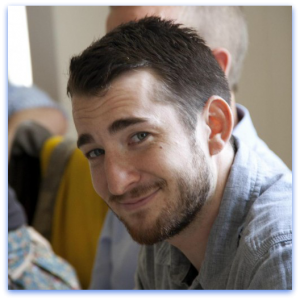 Key Summary
Jonathan, like a good number of entrepreneurs from the interview list, he started with very little resources.
He created his own path by using his skill set and passion.
He didn't have a good time finding a job during the 2008 recession, despite being well qualified.
His attitude towards life is a good one and it reflects in the successes he has.
A good portion of his site's income comes from Shopify, which he does a great job sharing with people in the interview below.
The Interview
Q1) Hi Jonathan, thanks for taking the time to do an interview. Why don't you introduce yourself to the audience and share a bit about yourself?
Hi my name is Jonathan Kruse. I run a website called How to Start a Clothing Company(HTSACC). My background is in graphic design and my primary skill set is in web design and I have a strong knowledge of web usability, internet marketing, advertising, and search engine optimization.
I also love rock climbing and the outdoors and not working all the time.
Q2) Can you share with us about how HowToStartAClothingCompany.com (HTSACC) started?
When I was starting my own clothing company I wrote articles about what I learned. I got a lot of traffic to my site and later I decided to get my own domain. At the time I did some keyword research and saw that a lot of people searched for "How to start a clothing company", so that is what I called the site. In hindsight I would have done "clothing line" instead of "clothing company" but I still rank 1 or 2 for that keyword on the home page.
Over the years I've gotten a lot of smart people to do guest posts on my site. There is tons of valuable information on there.
Q3) You graduated with a Graphic Design background during the financial crisis in 2008. How was the job market back then?
Terrible! I applied for hundreds of jobs. I remember I had pretty much given up on finding a job in my field and applied to Target to stock the shelves. I was about to call them back to go on my final interview when I saw I had a voicemail from a graphic design company in Hollywood that wanted to hire me. Screw you Target!
The job was only temporary and I was laid off after 2 weeks. That was the last traditional job I ever had. This period was scary, living with my parents, not knowing what I was going to do to make money. I just wanted to get out of there and make a lot of money. I started my own clothing company and made enough money to support myself and move out. Looking back on it it was a great situation for me to be in. I had to succeed, there was no option to fail.
Q4) How does one go about creating t-shirt designs and what makes a good design?
There are programs like Photoshop and illustrator that are popular. Lots of artist draw their designs on paper then trace them digitally. Others work with a tablet on their computer.
To me a good design is simple and communicates what its supposed to. Most of the shirts that are popular reference something in pop culture. You can get away with using copyrighted characters by doing a parody. This is primarily what you see Threadless, shirt woot, and all the t-shirt a day sites.
Q5) Do you sell your t-shirts online or offline?
I have stepped away from selling shirts. I primarily did everything online but also went to craft shows like Renegade to sell my shirts.
Q6) How do you market your t-shirts?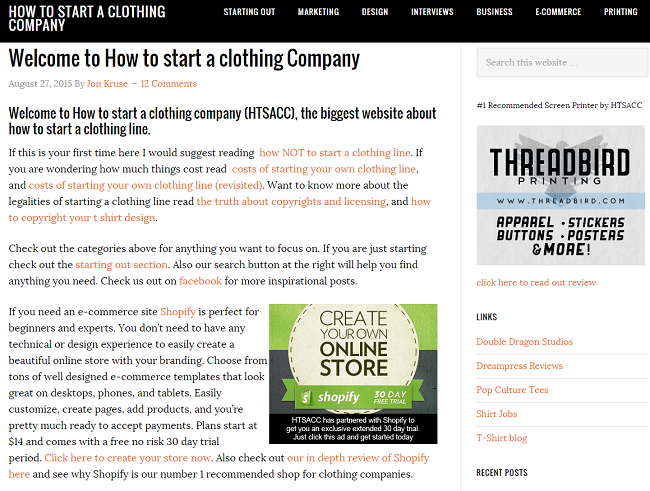 If I were to market my shirts I would create content my users want to hear about. Write blog posts on my website and send that to Facebook, Instagram, and my mailing list. I would share pictures on my social media sites of users wearing my shirts. I would contact t-shirt blogs and have them post my new designs, sales, or anything else interesting I have going on.
I would use re-targeting to market to users who placed a shirt in their cart but didn't buy it. What this does is shows ads in Facebook, Instagram, and google adwords and reminds them to finish their order. Its a lot less expensive to market to someone that is already interested then a brand new customer.
Finally I would pay for targeted ads on Facebook and Instagram. I would constantly be looking at all the data of what is working and what isn't and do a lot of tests about the best ad and best way to target my audience.
Q7) What other business ventures do you have aside from HTSACC?
Right now I am working on some apps for Shopify. I love web design but I think I am going to step away from client work and work more on my own projects.
Q8) I see that you recommend Shopify as the eCommerce platform for people to sell their t-shirts on. What makes Shopify good?
If you look at the traffic they are the most popular of the third party systems. Its easy to use and what I like the most is the amount of themes they have that are responsive (200+). Being a web developer I've used a lot of other ones and they have all been a headache. With the free open source stuff like WordPress its been a nightmare getting everything to work right and complicated for my clients to use. Shopify just works right and makes it easy for you to focus on other aspects of your business.
You can read a longer article about it here : Using Shopify For Your Clothing Company
Q9) If that is okay with you, can you share with us a rough estimate of how much HTSACC makes?
The website makes around 2 – 2.5 k a month.
There is definitely more that can be done like an eBook and selling my own products on the site. I actually just started a mailing list 2 months ago. Man I am behind with the times on that!
Q10) What are some actionable advice you can give to beginners wanting to start their own clothing company?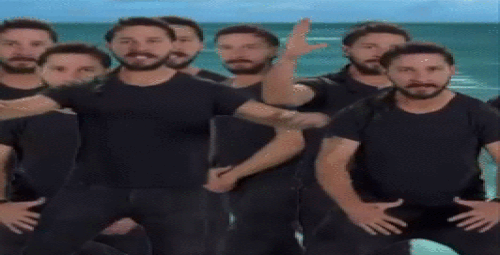 Do it, there are a million reasons to doubt yourself and keep on researching and never actually do anything. But you have to put the work in, you have to constantly be tweaking what you are doing and learn from your mistakes and the data you collect.
Q11) What are some useful resources that one can refer to for selling garments on eCommerce stores?
Backlinko is a good site for SEO.
My site to has a lot of good advice too which you can check this out.
For books "Don't make me think" by Steve Krug is great for web usability.
"Crush it" by Gary Vaynerchuck is a great wake up call for anyone starting a company.
E-myth is great for people to see the whole picture of a business.
Q12) Do you offer consultation for graphic designers or eCommerce?
I have been thinking about this for a while and its something I want to do. I am not sure about what I'll charge but you can contact me here if you are interested
Q13) Last but not least, how has entrepreneurship changed your life?
Its changed everything. I am a completely different person because of it.
I think how we are brought up and what we are taught is that we shouldn't fail and do everything right. Entrepreneurship is about seeing failure in a different way. Its about constantly growing and evolving, testing and tweaking, and learning from your mistakes.
I am, like my businesses, a work in progress. Constantly learning and evolving.
Also my work isn't my life. I rock climb, hike, back pack in the wilderness, and travel. I am leaving for South America in two months just to explore and travel.