How to Transition from Amazon Seller to Ecommerce Merchant
 
credit: pixabay
So you already have a successful store through Amazon but can't help feeling as if you can do better by yourself?  Take the plunge and switch to your very own ecommerce store, with no rules and guidelines on how to sell your products –  and no added fees. With your own store online you can have full control over your business and leverage your existing Amazon store as a base to start from. Here we have the ultimate guide to moving from your Amazon store to your own ecommerce site.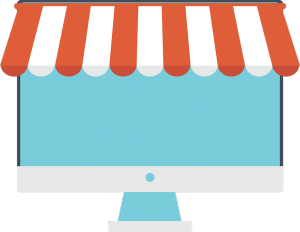 credit: pixabay
Why Make the Switch?
There are numerous reasons why business owners and Amazon sellers decide to move to their own ecommerce site after selling on third party marketplaces for awhile. Though it can be daunting, your company's ultimate success depends on becoming its own entity. Here are some reasons you should transition to your own ecommerce store.
Business Growth – Amazon may be effective for your first few sales, but it really isn't sustainable in the long term. It can slow profits, leaving your business on a plateau
Branding – Whatever branding you have for your company will be overshadowed by Amazon's own branding. Customers will think they have bought their product from Amazon leaving you with absolutely no credit or recognition on your sale
Competitors – Customers can see all of your competitors in just one click
Marketplace Fees – There is no doubt that these would be better spent on other things like building your brand
Data – If you have your own site then you can get your hands on your customer list. Using Amazon, you don't have this luxury. Having your own ecommerce store means you can access and analyze customer data to see where you could improve
Perfect Your Branding
Branding is the key to a successful company. It makes your business stand out from the rest and gives you an identity for your customers to come back to, time and time again. After using Amazon for a while you may not have taken the time to create the perfect branding for your company. If you are thinking of moving over to your own ecommerce store, then it's imperative that you perfect your branding before anything else.
This is what your customers are going to see about your company first so it has to be genuine and unique to you
If you haven't already, then you should settle on the company name, colors, slogan and tone of voice for your brand. Organize a brainstorming session to decide on your company's core values and individuality
After selling under the giant Amazon umbrella, it will be amazing to get the credit for your sales now that you are away from Amazon's brand
Effective branding can mean the difference between maximizing sales and being smothered by all the other ecommerce companies out there. Make sure you stand out and are genuine to create a good customer base.
Pick Your Platform
Going it alone can seem scary without the backing or support of Amazon to fall back on. You will have to make your own website to showcase all of your amazing merchandise to your customers.
Design your website yourself. This could be tricky to achieve unless you have extensive web design experience. Even with all the help and plugins in the world, designing an ecommerce store from scratch is a major undertaking.
Get someone else to do it for you. This can be very expensive especially for a relatively new company, though there are developers and designers out there who might be looking for a bit of experience and can give you a good deal.
Or you can go with an ecommerce platform who cut out all the hard work for you. Hosted platforms usually take a monthly flat fee. Good ecommerce platforms let you create your own independent website with your own branding so customers will see your website and only your products. Open an online store for a simple and hassle-free website
Marketing Your New Store
Now it is time to start singing and shouting from the rooftops about your brand. Get the word out about your new site, fresh branding and quality products. You can spend a long time designing the perfect website but that doesn't automatically mean you will start making sales. You need to market yourself to get noticed because now you can't just rely on the heavy search traffic that Amazon pulls in.
When transitioning from Amazon to your own ecommerce site, make sure you write completely different product descriptions and fresh content for your own website – there is nothing worse for your own site then duplicated content. Offer real value and a personalized experience – that's where you can compete
Use SEO to optimize your website. Search for relevant keywords in your niche using free tools like Answerthepublic and Ubersuggest
Create a social media strategy to promote your new store and boost sales online. Through social media, you can reach a large portion of your customer base so use this to your benefit. Advertise offers and deals or new products to your followers, or create online campaigns and free giveaways to those who follow and promote your post. Keep it light and fun to engage customers
Optimize your site to work on mobiles. It's a fact that online sales through mobile phones are going up, and your ecommerce business needs to keep up with this demand
Push through the sea of other ecommerce companies by keeping your branding specific. Through the power of great customer service, build up your own base of loyal customers to boost your store and maximize profits. Going it alone doesn't have to be scary!
Do you think that you will make the transition? How will you go about switching from Amazon seller to managing your own ecommerce store? Let me know in the comments below.
Author Bio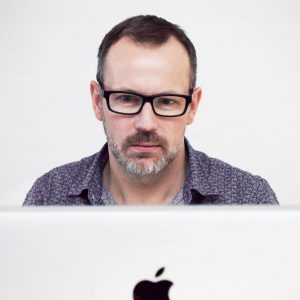 Patrick Foster, ecommerce entrepreneur, coach & writer.
I'm currently writing on EcommerceTips.org where I share engaging ecommerce content for entrepreneurs and business owners. You can follow me on Twitter here, or add me on LinkedIn.