Lessons Learned from My First Amazon FBA Shipment
Having sent in my very first big shipment to the Amazon fulfillment centers and getting my items sold, I have listed some important things I realize about this business. If you are looking to get into this full time, expect to meet some of these problems.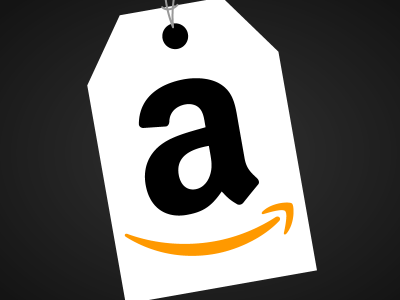 Some Items Sell Fast While Others Don't
Depending on the type of seller you are, this can sometimes be to your advantage. If you are a seller that prefers to get everything out the door in a week or two, then do not purchase any item that is not within top 5% of its respective category. You don't want too much capital held by Amazon for too long, which can be used to buy more inventory.
When an item doesn't sell within 2 months, you have 2 choices – ask for a return or stick with it and pay the storage fees.
Prepping and Shipping Takes More Time Than You Expect
Sometimes when you start buying a cart of items, you often think of how much profit you can make. You get all giddy, forgetting that it also takes quite a good amount of time packaging the stuff you get. I personally sent some items over 10 lbs and they are not the easiest items to send in. You need to find the right size box to actually fit them in. That can be a hassle unless you are willing to buy a variety of boxes from packaging places such as Uline or UPS store. Alternatively, you can also go to your local grocery store to ask for some boxes they don't want.
Only Pick Items With Good Reviews(4.2 stars or higher)
If you want a close to 100% positive rating, you should only consider items that are well received by the buyers. This reduces the customers odds of returning something they don't like(and give you a bad rating). That means over the course of selling 1000 items, only a few get returned, which in turn means less unhappy customers. A high positive rating also gives you priority in the Amazon Prime buy box.
Preparing Your First Shipment Is The Hardest Part
If you are a new seller, the whole process of sending your first shipment to the Amazon fulfillment centers is going to be your biggest challenge. But once you get it done, the rest will be easy and you will be a pro at packing in no time. Below are the essential items you need while packing and shipping:
Scotty Peelers – These are very useful in removing price tags from any item. Most of the time when you go source for inventory, you will find items that often have sticker tags. Using your hands isn't the most effective way, so the Scotty Peelers will come in handy here. I also use them for removing box stickers, which can be a pain in the butt. Alternatively, you can also use a hair dryer for stickers if you don't like using Scotty Peelers.
Self Seal Poly Bags – This is another alternative to poly wraps. This works best for items such as toys, health & beauty products and groceries. Since most of these items are small and boxed, poly bags will often give a much better presentation when your customers open their products. I recommend 9 x 12 and 14 x 20 sizes for beginners.
Dymo Label Printer – This will help you save time and label costs in the long run. Printing Amazon FNSKU labels is a breeze with this item. You can also use this to print those "DO NOT SEPARATE" or  "Expiration Date" labels. Now I don't recommend you get brand new one. Buying a used one works just as well. Since this can be pricey, I suggest you go to craigslist or eBay and get a used one that will usually be 30% of its original price, which can go as high as 100 dollars.
If you would like to know the step by step process to creating your first FBA shipment, check this out.
Check For Recent Reviews of Items
Often times, an item with more than 10 reviews or more and a decent sales rank(under 80,000) is a good sign the item will sell relatively fast(anywhere from a day to 2 weeks). Once you know that they sell quick, you can go back to the place you got the item and keep on restocking when it is done.