Marvel Future Fight! Character Tier List [Reddit]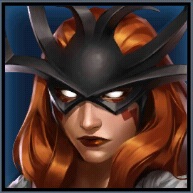 Thanks to the community, we can finally get a good idea of who to farm based on a general opinion of a certain character. The tier list sums it up very well for any casual player or for those just starting out. The full document can be found here.
Check it out below!
Note
All characters scores in each respective category will be based on their 6 star level.
All characters are assumed to be using their best uniform with the exception being uniforms that change the character type. Additional slots have been made for the characters whose uniforms change their class type.
Scores rank from 1-10. (lowest to highest)
With the exception of Team Up this list is based off the character being played using auto-play, and gear rolls being relevant using only their own mastery.
| Character | Type | Icon | Story | Timeline | Team Up | Totals |
| --- | --- | --- | --- | --- | --- | --- |
| Agent Venom | Combat | | 7 | 8 | 7 | 22 |
| Amadeus Cho | Combat | | 6 | 7 | 8 | 21 |
| Ancient One | Blast | | 6 | 5 | 6 | 17 |
| Angela | Universal | | 7 | 8 | 10 | 25 |
| Antman | Speed | | 7 | 8 | 6 | 21 |
| Baron Mordo | Blast | | 7 | 6 | 6 | 19 |
| Beast | Combat | | 7 | 9 | 6 | 22 |
| Black Bolt | Universal | | 7 | 8 | 9 | 24 |
| Black Cat | Speed | | 6 | 6 | 7 | 19 |
| Black Dwarf | Universal | | 8 | 6 | 7 | 21 |
| Black Panther | Combat | | 5 | 7 | 6 | 18 |
| Black Widow | Speed | | 6 | 8 | 9 | 23 |
| Blade | Combat | | 7 | 6 | 8 | 21 |
| Blastlok | Blast | | 7 | 7 | 7 | 21 |
| Blingpin | Blast | | 10 | 8 | 10 | 28 |
| Bullseye | Combat | | 5 | 6 | 6 | 17 |
| Captain America | Combat | | 8 | 8 | 8 | 24 |
| Captain Marvel | Universal | | 6 | 8 | 9 | 23 |
| Carnage | Combat | | 10 | 7 | 9 | 26 |
| Carnage | Combat | | 9 | 8 | 8 | 25 |
| Clea | Universal | | 8 | 8 | 7 | 23 |
| Corvus Glaive | Universal | | 7 | 8 | 8 | 23 |
| Crossbones | Combat | | 8 | 7 | 5 | 20 |
| Crystal | Blast | | 6 | 8 | 5 | 18 |
| Cyclops | Blast | | 8 | 8 | 8 | 24 |
| Daisy Johnson | Blast | | 8 | 7 | 7 | 22 |
| Daredevil | Speed | | 6 | 9 | 8 | 23 |
| Deathlok | Combat | | 6 | 6 | 6 | 18 |
| Destroyer | Universal | | 4 | 4 | 3 | 11 |
| Dormammu | Universal | | 9 | 9 | 9 | 27 |
| Dr. Octopus | Combat | | 9 | 8 | 7 | 24 |
| Dr.Strange | Blast | | 8 | 9 | 9 | 26 |
| Drax | Combat | | 5 | 6 | 6 | 17 |
| Ebony Maw | Universal | | 9 | 8 | 6 | 23 |
| Elektra | Speed | | 3 | 3 | 3 | 9 |
| Elsa Bloodstone | Speed | | 6 | 6 | 6 | 18 |
| Enchantress | Blast | | 7 | 5 | 6 | 18 |
| Falcon | Speed | | 5 | 4 | 6 | 15 |
| Fandral | Speed | | 6 | 6 | 8 | 20 |
| Gamora | Speed | | 6 | 6 | 8 | 20 |
| Ghost Rider | Universal | | 6 | 6 | 8 | 20 |
| Ghost Rider (Robbie Reyes) | Universal | | 8 | 8 | 8 | 24 |
| Giantman | Combat | | 7 | 8 | 8 | 23 |
| Gorgon | Combat | | 9 | 7 | 7 | 23 |
| Green Goblin | Speed | | 5 | 8 | 9 | 22 |
| Groot | Combat | | 5 | 5 | 5 | 15 |
| Gwenpool | Speed | | 8 | 7 | 7 | 22 |
| Hawkeye | Speed | | 5 | 5 | 6 | 16 |
| Hawkeye(Kate Bishop) | Speed | | 6 | 6 | 7 | 19 |
| Hela | Universal | | 8 | 6 | 8 | 22 |
| Hellcat | Speed | | 7 | 5 | 5 | 17 |
| Hellstorm | Universal | | 8 | 9 | 8 | 25 |
| Hogun | Combat | | 7 | 7 | 7 | 21 |
| Hulk | Combat | | 7 | 8 | 8 | 23 |
| Hulkbuster | Combat | | 8 | 9 | 8 | 25 |
| Hulkling | Combat | | 5 | 6 | 4 | 15 |
| Hyperion | Universal | | 7 | 7 | 8 | 22 |
| Inferno | Blast | | 8 | 8 | 4 | 20 |
| Iron Fist | Combat | | 6 | 9 | 9 | 24 |
| Ironheart | Blast | | 7 | 6 | 7 | 20 |
| Ironman | Blast | | 8 | 6 | 7 | 21 |
| Jane Foster | Universal | | 9 | 10 | 8 | 27 |
| Jean Grey | Blast | | 9 | 8 | 9 | 26 |
| Jessica Jones | Combat | | 6 | 5 | 7 | 18 |
| Kaecilius | Blast | | 7 | 5 | 6 | 18 |
| Kamala Khan | Combat | | 8 | 9 | 6 | 23 |
| Karnak | Speed | | 5 | 6 | 6 | 17 |
| Kid Kaiju | Speed | | 6 | 5 | 5 | 16 |
| Kingpin | Combat | | 8 | 7 | 9 | 24 |
| Kraven The Hunter | Speed | | 8 | 8 | 8 | 24 |
| Lash | Blast | | 5 | 3 | 4 | 12 |
| Lincoln Campbell | Blast | | 7 | 6 | 8 | 21 |
| Lizard | Combat | | 7 | 6 | 5 | 18 |
| Loki | Universal | | 9 | 10 | 10 | 29 |
| Luke Cage | Combat | | 5 | 8 | 7 | 20 |
| Magneto | Blast | | 9 | 8 | 8 | 25 |
| Mantis | Blast | | 7 | 5 | 7 | 19 |
| Medusa | Universal | | 8 | 7 | 8 | 23 |
| M.O.D.O.K. | Blast | | 6 | 6 | 6 | 18 |
| Malekith | Blast | | 5 | 6 | 6 | 17 |
| Maximus | Blast | | 7 | 5 | 7 | 19 |
| Miles Morales | Speed | | 5 | 8 | 7 | 20 |
| Misty Knight | Speed | | 6 | 7 | 7 | 20 |
| Mockingbird | Speed | | 5 | 7 | 6 | 18 |
| Moon Girl | Blast | | 6 | 6 | 6 | 18 |
| Moon Knight | Combat | | 8 | 7 | 5 | 20 |
| Mysterio | Blast | | 8 | 7 | 7 | 22 |
| Nebula | Combat | | 6 | 6 | 7 | 19 |
| Odin | Universal | | 8 | 8 | 8 | 24 |
| Phil Coulson | Blast | | 7 | 5 | 8 | 20 |
| Proxima Midnight | Universal | | 9 | 7 | 7 | 23 |
| Punisher | Combat | | 7 | 6 | 7 | 20 |
| Red Hulk | Combat | | 7 | 7 | 9 | 23 |
| Red Skull | Blast | | 5 | 5 | 5 | 15 |
| Rhino | Combat | | 8 | 9 | 9 | 26 |
| Rocket | Blast | | 8 | 7 | 6 | 21 |
| Rogue | Speed | | 8 | 7 | 7 | 23 |
| Ronan | Universal | | 6 | 7 | 6 | 19 |
| Sandman | Combat | | 7 | 7 | 8 | 22 |
| Satana | Universal | | 7 | 7 | 8 | 22 |
| Shang-Chi | Combat | | 8 | 7 | 6 | 21 |
| Sharon Carter | Speed | | 6 | 5 | 6 | 17 |
| Sharon Rogers | Blast | | 8 | 7 | 7 | 22 |
| She-Hulk | Combat | | 8 | 8 | 9 | 25 |
| Sif | Combat | | 6 | 6 | 8 | 20 |
| Silk | Speed | | 9 | 10 | 7 | 26 |
| Sin | Speed | | 7 | 6 | 5 | 18 |
| Singularity | Universal | | 6 | 8 | 5 | 19 |
| Sister Grimm | Blast | | 8 | 9 | 10 | 27 |
| Songbird | Blast | | 9 | 9 | 7 | 25 |
| Spider-Gwen | Speed | | 7 | 9 | 7 | 23 |
| Spider-Man | Speed | | 7 | 8 | 7 | 22 |
| Squirrel Girl | Speed | | 6 | 6 | 6 | 18 |
| Star-Lord | Blast | | 6 | 5 | 5 | 16 |
| Storm | Blast | | 8 | 7 | 7 | 22 |
| Supergiant | Universal | | 8 | 7 | 7 | 22 |
| Thanos | Universal | | 9 | 9 | 9 | 27 |
| Thor | Universal | | 7 | 8 | 10 | 25 |
| Throot | Universal | | 8 | 9 | 7 | 24 |
| Ulik | Combat | | 8 | 7 | 7 | 22 |
| Ultimate Goblin | Combat | | 7 | 7 | 7 | 21 |
| Ultron | Universal | | 8 | 7 | 9 | 24 |
| Univision | Universal | | 7 | 8 | 7 | 22 |
| Venom | Combat | | 7 | 7 | 6 | 20 |
| Vision | Blast | | 7 | 7 | 6 | 20 |
| Volstagg | Combat | | 7 | 8 | 5 | 20 |
| Vulture | Speed | | 8 | 7 | 8 | 25 |
| War Machine | Blast | | 9 | 9 | 7 | 25 |
| Warwolf | Combat | | 8 | 6 | 8 | 22 |
| Wasp | Blast | | 5 | 7 | 4 | 16 |
| Whiplash | Blast | | 7 | 7 | 6 | 20 |
| White Tiger | Combat | | 8 | 7 | 6 | 21 |
| Wiccan | Blast | | 7 | 8 | 7 | 22 |
| Winter Soldier | Speed | | 6 | 7 | 7 | 20 |
| Wong | Speed | | 6 | 6 | 7 | 19 |
| Wolverine | Combat | | 8 | 8 | 9 | 25 |
| Yellow Jacket | Blast | | 7 | 10 | 9 | 26 |
| Yondu | Speed | | 5 | 5 | 6 | 16 |