8 Movies Like Apocalypto [Recommendations]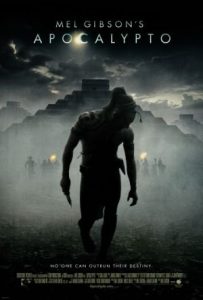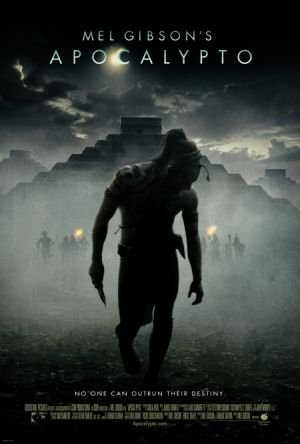 Here are my favorite movies like Apocalypto that I think you should not miss! Keep in mind the list is in no particular order.
Legends of the Fall (1994)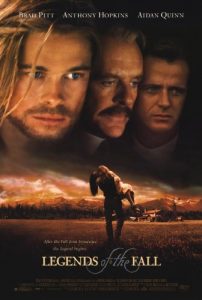 Legends of the Fall was nominated for both the 1995 Academy Awards and Golden Globes for Best Performance by an Actor in a Motion Picture – Drama, Brad Pitt, Best Director – Motion Picture, Edward Zwick, Best Motion Picture – Drama, and Best Art Direction-Set Decoration, and also won for Best Cinematography. Colonel William Ludlow and his three sons live in the Rocky Mountains of Montana, after being discharged and feeling betrayed by his government.
Years have passed and his three sons have grown up into young men. They have a bond that no one can break until Susanna comes into the picture. Now, each of their loyalty is questioned. Samuel, the youngest, is engaged to Susanna. Alfred, the oldest, is in love with her. And Susanna has fallen in love with Tristan. As the brothers set out to fight a war in Europe, suspicion and jealousy threaten to tear apart their once indestructible bond.
Ben-Hur(1959)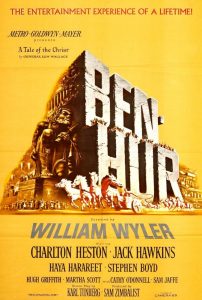 The most critically acclaimed film Ben-Hur has won 11 Academy Awards including Best Director, William Wyler, Best Actor in a Leading Role, Charlton Heston, and Best Picture of the Year. Judah Ben-Hur is the prince of Jerusalem.
When he finds out that his childhood friend Messala is coming to visit, Judah is absolutely excited. Until when he meet with his old friend and finds out that he has changed for the worse. Messala has become an arrogant conqueror, of who believes in the Roman Empire power.
During a parade, Messala was injured from a falling tile and blames Judah. Knowing that it was all an accident, Messala sent Judah to the galley as a slave. After three long years, Judah comes back and shall take his vengeance upon Messala, once and for all.
The Last Samurai (2003)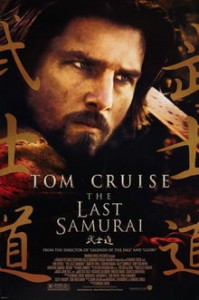 From director Edward Zwick (Legends of the Fall, Defiance, Blood Diamond, and Pawn Sacrifice) with writer John Logan (Gladiator, Skyfall, and Rango) comes a movie that's about believing in something and taking a stand. Nathan Algren is a bitter former captain of the US army, who lost the will to fight for what he think is right.
Then a former commanding officer asks him to train the imperial of Japan in modern warfare using firearms. During a mission to go and defend a railroad, Nathan, and the army he is with are attacked by samurai rebels. Nathan is the only one that survives and is taken to their village and he is nurse back to health.
As he stays in the village and learns of their ways, Nathan feels what they are doing is right. Now he must choose which side he must take: The Japanese government or the honor of the samurai.
The Last Samurai was nominated at both the 2004 Academy Awards and Golden Globes for Best Sound Mixing, Best Costume Design,Best Art Direction-Set Decoration, Best Performance by an Actor in a Motion Picture – Drama, Tom Cruise, and Best Actor in a Supporting Role, Ken Watanabe.
Letters From Iwo Jima (2006)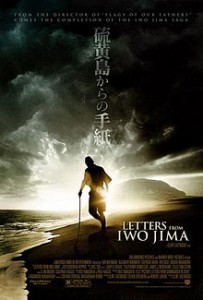 This movie was directed by Clint Eastwood (Unforgiven, Million Dollar Baby, and American Sniper), written by Paul Haggis (Crash, Flags of Our Fathers, and Casino Royale), and was nominated for both the 2007 Academy Awards and Golden Globes for Best Writing, Original Screenplay, Best Achievement in Directing, and Clint Eastwood, Best Motion Picture of the Year, and won for Best Achievement in Sound Editing, and Best Foreign Language Film.
This is the tale of the Japanese during World War Two fighting for the island of Iwo Jima. The Japanese are taking their last stand against the US. They are doing the best they can but it seems hopeless. Watch as ordinary men take on the Americans in their last efforts to win.
Dances with Wolves (1990)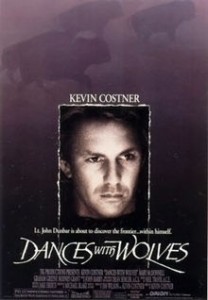 Lt. John Dunbar has been declared as a war hero. He is transferred to a new post but finds out that it is deserted. He then encounters a tribe of Indians. It's there he meets a white woman who was raised by the Indians. He is accepted by them and becomes one of them . But as the army comes to claim the post, John must make a decision that will affect everyone in his new found family
Dances with Wolves won 7 Academy Awards for Best Music, Original Score, Best Film Editing, Best Sound, Best Cinematography, Best Writing, Screenplay Based on Material from Another Medium, Best Director, Kevin Costner, and Bes Picture of the Year.
The Last of the Mohicans (1992)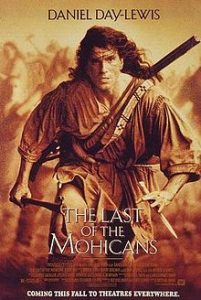 From visual style director Michael Mann (Manhunter, Heat, and Collateral) comes a different kind of action film. As the battle between the British and the French continues on for the control of the North American colonies, three men of the last of the Mohicans tribe must help the British in order to earn their freedom. And they also must protect their two beautiful daughters.
They will face a lot of challenges along the way and a romance comes along that will complicate things.
Beowulf (2007)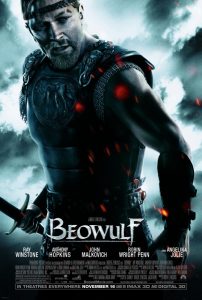 The Danish King offers a reward for the death of the creature known as Grendel. This attracts the legendary warrior Beowulf to fight the beast. You may know how this story ends but it takes a different route than the original story that is based on.
The Passion of the Christ (2004)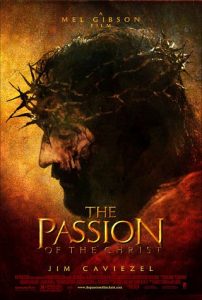 The Passion of the Christ shows us the last twelve hours of Jesus Christ's life. It takes place on the day he was crucified. The film also flashbacks to events that unfolds and reveal the reasoning behind the crucifixion of Jesus.