8 Movies like Bridge of Spies [Recommendations]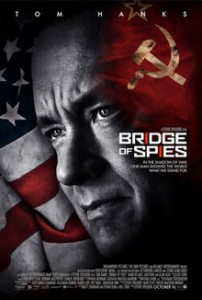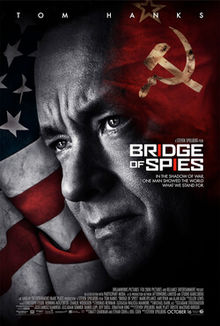 Here are my favorite movies like Bridge of Spies that I think you should not miss! Keep in mind the list is in no particular order.
Charlie Wilson's War (2007)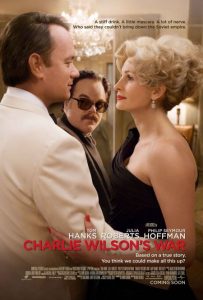 Charlie Wilson's War was nominated for both the 2008 Academy Awards for Best Performance by an Actor in a Supporting Role, Philip Seymour Hoffman and the Golden Globes for Best Screenplay – Motion Picture, Best Performance by an Actor in a Motion Picture – Comedy or Musical, Tom Hanks and Best Motion Picture – Comedy or Musical.
In the early 1980s, when the Soviet was occupating Afghanistan. Charlie Wilson, the US congressional representative from Texas, who is also a womanizer and an illicit drug user, starts to show some interests in the occupation of Afghanistan. With the help of a CIA agent, Gustav "Gust" Avrakotos, they will be able to help the Afghan win the fight against the Soviet Union. But Charlie will soon realize that the price you pay when you win wars.
Mission Impossible- Rogue Nation (2016)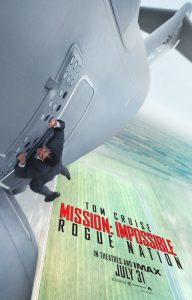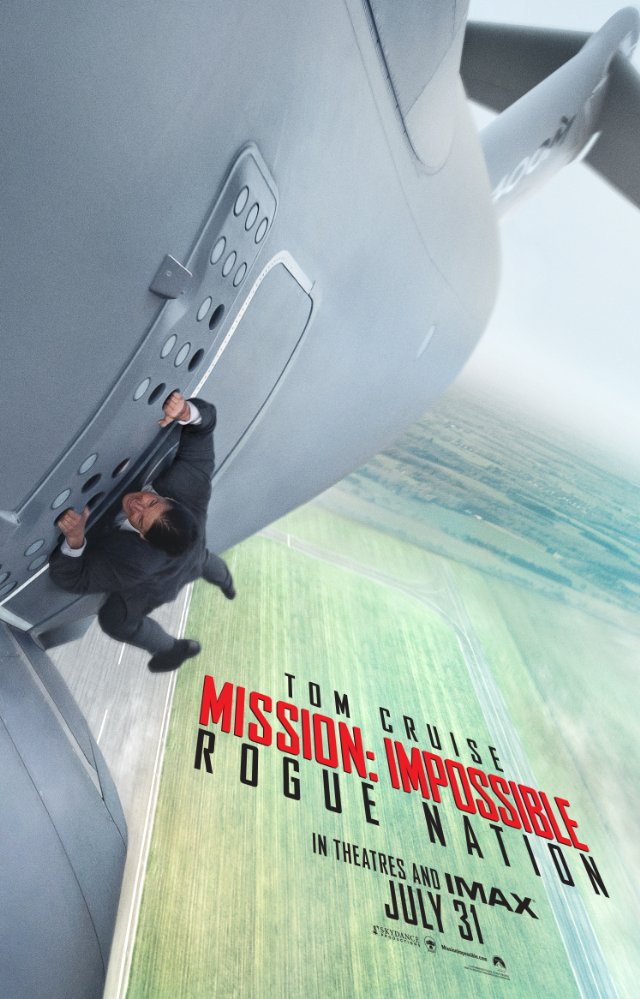 After reviewing the questionable history of the IMF, the U.S. government decides to disband the agency for good. Now as a fugitive from the CIA, former agent Ethan Hunt must hunt down the Syndicate and bring them to justice. Getting as much help as Ethan can, he will go to Austria to save the Austrian Chancellor, since he believes that the Syndicate will assassinate him. Of course, it won't be easy since he is the most wanted man by the CIA.
The American President (1995)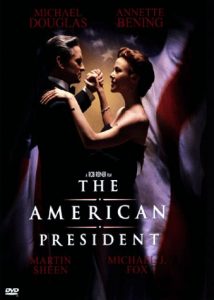 From director Rob Reiner (This is Spinal Tap, The Princess Bride, and Misery) with writer Aaron Sorkin (Charlie Wilson's War, The Social Network, Moneyball, and Steve Jobs) comes a very unusual political movie. Andrew Shepherd is the President of the United States. Andrew tries his best to raise his young daughter while running the whole country. He finds out that his cousin cancels on him last minute for a dinner party.
He then decides to take Sydney Ellen Wade, a paid political activist working for an environmental lobby group. After that night, they start to get closer to each other, however, it seems that now he has become a target for his political opponent Senator Bob. Will Andrew be able to win the Presidential run for his second term?
The American President was nominated for both the 1996 Academy Awards for Best Music, Original Musical or Comedy Score and the Golden Globes for Best Screenplay – Motion Picture, Aaron Sorkin, Best Director – Motion Picture, Rob Reiner, and Best Motion Picture – Comedy or Musical.
Pawn Sacrifice (2014)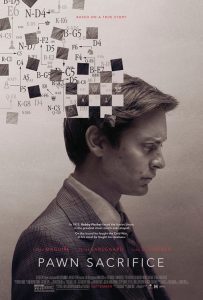 Based on a true story, during the cold war, the great chess player Bobby Fischer is about to take on Soviet World Champion, Boris Spassky. Bobby wants this to be a normal match, but the U.S. have different ideas. They want Bobby to lose, so it won't trigger anything with the Russians. Bobby starts to lose it, in fear that he might lose his life because he might win against Spassky. Will Bobby Fischer be able to hold everything just to play against Boris or will he crack under pressure?
Crimson Tide (1995)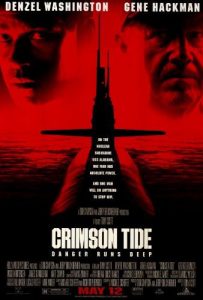 This movie is from director Tony Scott (Top Gun, True Romance, and Man on Fire) and was nominated for three Academy Awards for Best Effects, Sound Effects Editing, Best Film Editing, and Best Sound. A group of Russian rebels has taken over one of the ICBM bases in the USSR.
Fearing a nuclear fallout, the United States sends over one of their submarines to handle the situation. Things get more dire as the ship's captain, Ramsey, and the lieutenant, Ron Hunter, are constantly butting heads with one another. And things turn for the worst when their last message was to attack, but receiving that was not the message they received, due to communications being damaged. Now, it's the battle of leadership between the two and whoever wins will decide the fate of what will happen in this suspense thriller.
Lone Survivor (2013)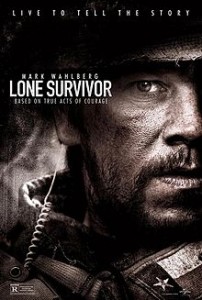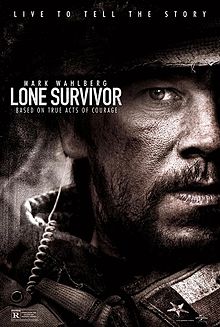 From film director Peter Berg (Friday Night Lights, Hancock, and Battleship) comes a movie about survival. A Navy Seal team are on a mission to either capture or kill a notorious Taliban leader. After being spotted, they now must run for their lives but for who will survive? Lone Survivor was nominated for the 2014 Academy Awards for Best Achievement in Sound Editing and Best Achievement in Sound Mixing.
Haywire (2011)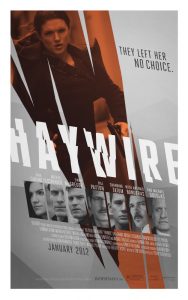 From director Steven Soderbergh (Ocean's Eleven, Magic Mike, and Side Effects), Haywire is about Mallory Kane, a freelance covert operative, who was hired to rescue a hostage. Now, she is on a rampage, after being betrayed by those who had hired her. She will kill everyone who stands in her way on the road to revenge against those who double crossed her.
The Counterfeiters (2007)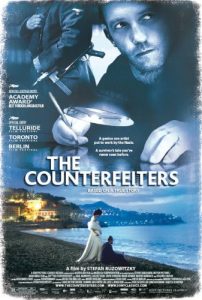 The Counterfeiters won the 2008 Academy Awards for Best Foreign Language Film of the Year. Based on a true story, Salomon 'Sally' Sorowitsch is known as the king of counterfeiters. After being captured and sent to a Nazi concentration, he starts to make counterfeit money for the Nazis in order to continue the war.
Now he is faced with a dilemma, if he stops making counterfeit money, the consequences will be deaths of the other fellow prisoners. Can he live with the decision he has to make?