8 Movies Like Brotherly Love [Recommendations]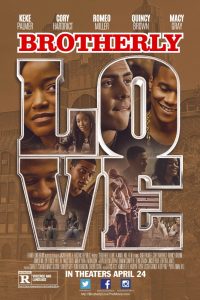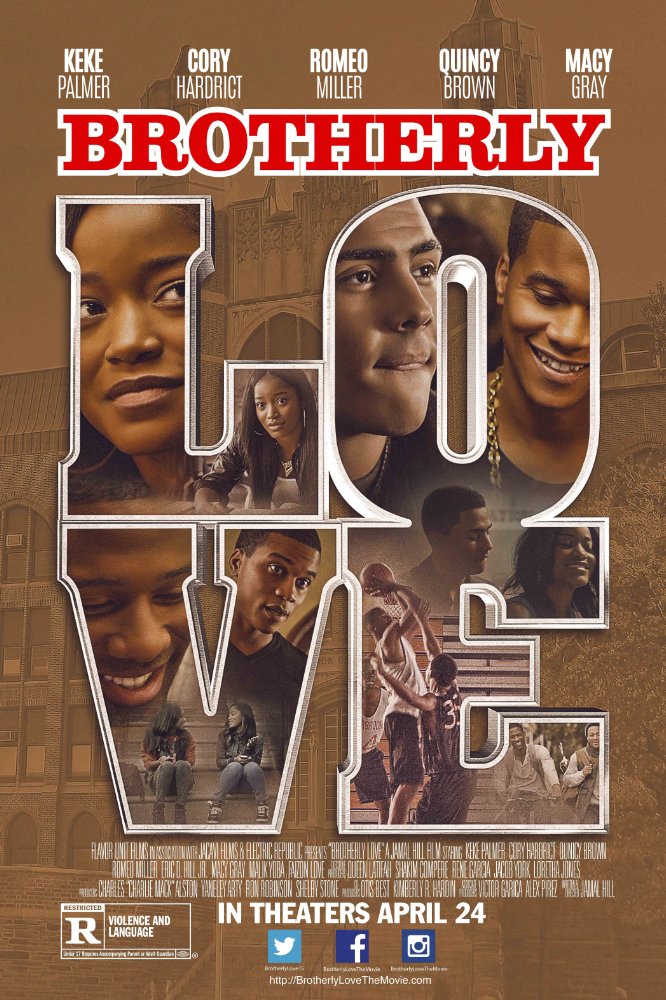 Here are my favorite movies like Brotherly Love that I think you should not miss! Keep in mind the list is in no particular order.
Equals (2015)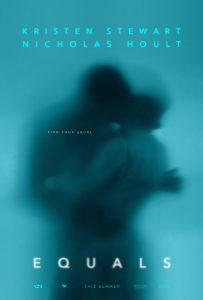 In a dystopian future, society has become an emotionless drone. Although, there is no more illness and everyone lives peacefully. Until a new disease is spreading and is causing people to feel emotions.
 Two people that are secretly affected by it are Nia and Silas. They are drawn to one another and start to fall for each other. But when the government found a cure for the disease, their relationship is threatened.
They must do whatever they can to escape or else they could lose their newly found emotions and never feel anything ever again.
The Colony (2015)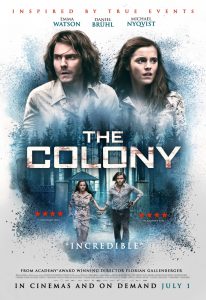 In 1973, a couple is on the run from the Chilean military group. They were supporters for President Salvador Allende and are getting rounded up. One of them was abducted by the secret and it's up to Lena to find her boyfriend.
The only way she can is to join a cult. However, she finds out that no one has ever escaped from them. Will Lena be able to rescue her boyfriend from this fiendish cult or she will fall victim to the cult and never see her beloved boyfriend ever again?
Mr. Right (2015)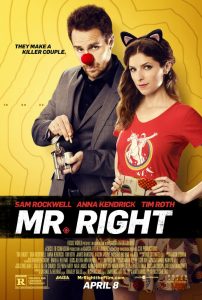 From writer Max Landis (Chronicle, American Ultra, and Victor Frankenstein) comes a romantic comedy that features a hitman. Martha has just gotten out of a bad relationship and just wants to meet Mr. Perfect. She thinks she may have found him with Francis.
Francis is a really nice and funny guy, saying that he is a hitman and kills people for money. You can tell that he is a practical joker. Turns out he's been telling the truth all along and now her life might be in danger.
 Is Francis as dangerous as the FBI claims him to be or is he a nice guy after all, even though he kills people for money?
 Swiss Army Man (2016)
Swiss Army Man is about a man named Hank, who is stranded on an island. Before he was about to commit suicide, he sees someone wash up on shore. Although, it turns out to be just a corpse.
He named the corpse Manny and it turns out that he can talk. Manny has some strange supernatural powers, such as the ability to fart so hard that Manny can be driven as a boat.
Both Manny and Hank go on an adventure, as they try to survive on the island through some disgusting ways.
 Harry Potter and the Sorcerer's Stone (2001)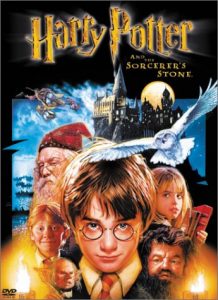 From director Chris Columbus (Home Alone, Mrs. Doubtfire, and Harry Potter and the Chamber of Secrets) comes the very first movie of the magical world of Harry Potter. It was here the very beginning that Harry thought he was an ordinary boy. He lives with his uncle, aunt, and cousin, who don't treat him very kindly.
Then on his eleventh birthday, he finds out that he's a wizard and has been accepted to Hogwarts, a school that teaches magic. Along the way, he befriends both Ron Weasley and Hermione Granger.
During his first year at Hogwarts, he learns how to play Quidditch, tackle a mountain troll, and how to use magic spells the right way. While all of this is going on, Harry suspects that someone is trying to steal the sorcerer's stone. The only question is who?
Star Wars Episode IV- A New Hope (1977)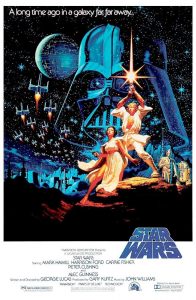 Star Wars Episode IV- A New Hope was nominated for Best Writing, Screenplay Written Directly for the Screen, Best Actor in a Supporting Role, Alec Guinness, Best Director, George Lucas, and Best Picture, and won for Best Effects, Visual Effects, Best Film Editing, Best Sound, Best Costume Design, and Best Art Direction-Set Decoration. From visionary George Lucas comes the tale of the epic space opera that we all know and love.
The Galatic Empire hijacks a rebel space fleet to gain the blueprints of their space station. Princess Leela hides the plans inside a droid unit called R2-D2, who is accompanied by C-P30. They take an escape pod to a near planet.
It is there that they meet a farm boy named Luke Skywalker, who takes the droids to an old man named Obi-Wan Kenobi.  Now with the help of a smuggler who is known as Han Solo and his partner Chewie, they will go on an adventure and save the princess from the evil Darth Vader.
Captain American: Civil War (2016)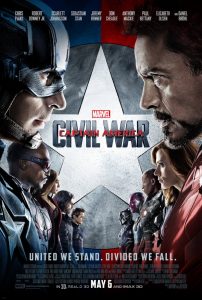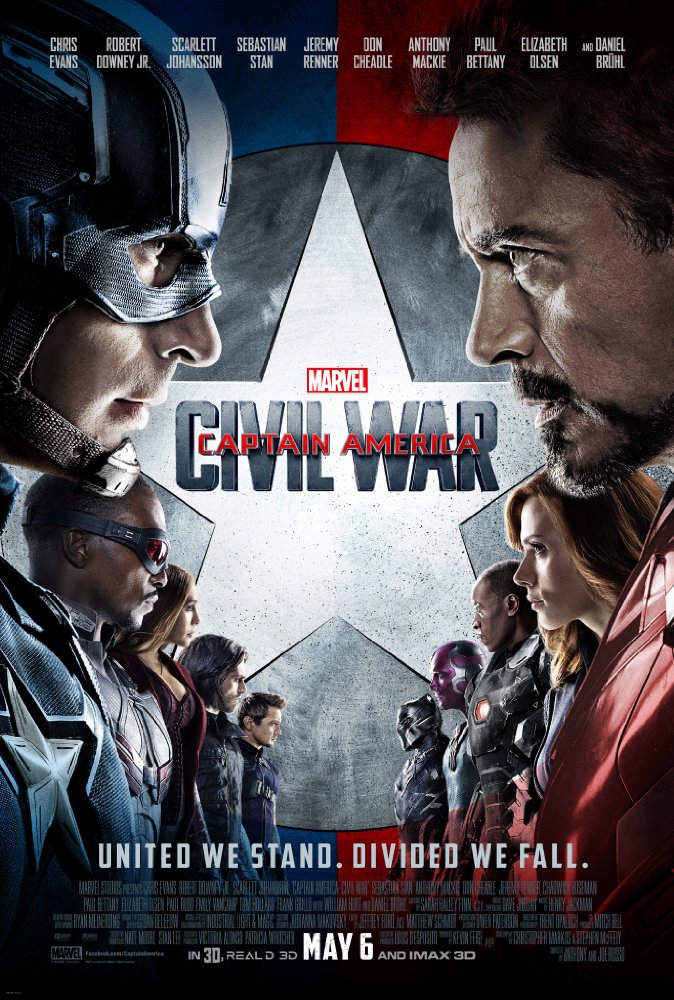 From the studio that brought you Iron Man, The Avengers, Guardians of the Gaxaly, and Captain America: The Winter Solider, comes Captain America: Civil War.  After an incident involving the Avengers costing the lives of innocents the world leaders have decided that they need to put the Avengers under watch.
Captain America believes that they should remain free, while Iron Man wants to support the government decision.  Now the team is divided between team Cap and team Iron Man.  Doesn't matter who wins, at the end, everyone loses.
Suicide Squad (2016)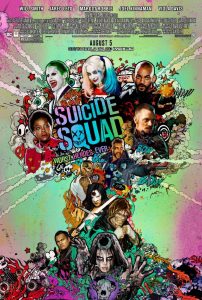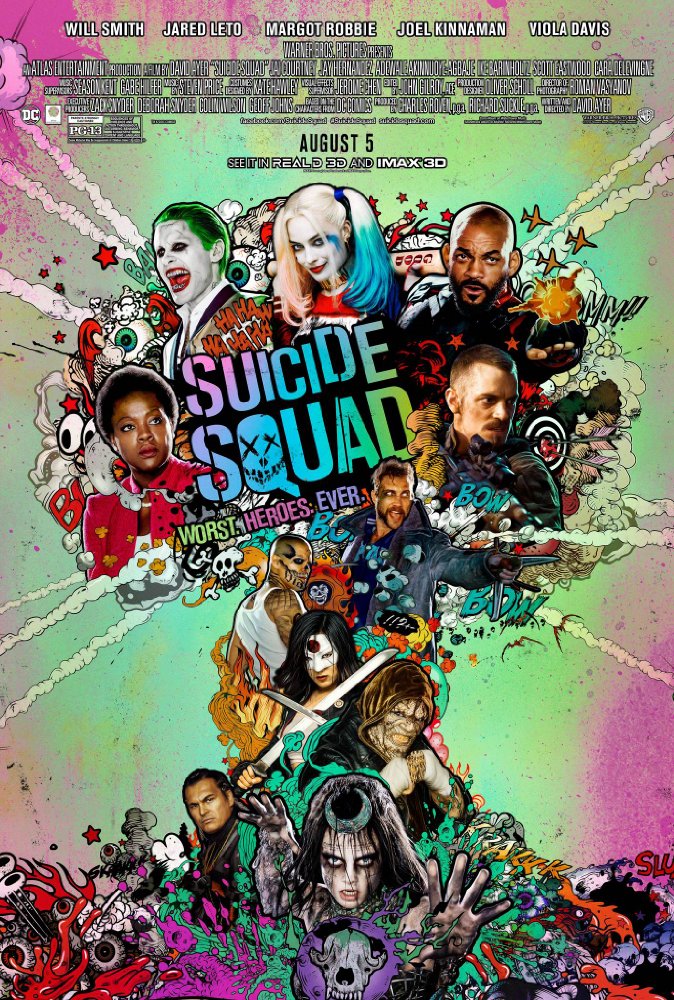 Amanda Waller has assembled a team of the most dangerous villains to do what the government can't do. Their mission is to hunt down the witch known as the Enchantress and take her out. If they can all still alive long enough.