11 Films and Movies Like Harry Potter [Recommendations]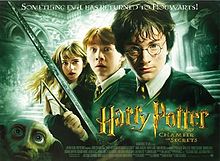 Here are my favorite picks for similar movies just like Harry Potter. Keep in mind the list is in no particular order. Enjoy the recommendations!
Of the three Grace children, Jared (Freddie Highmore) has always been thought of as the troublemaker. So when strange things happen after his family's move to a relative's dilapidated estate, sister Mallory (Sarah Bolger), twin brother Simon and their mother assume that Jared is behind it all. However, magical creatures roam the grounds, and they all want a special book that Jared has found: a field guide to fantastic creatures, penned by Arthur Spiderwick.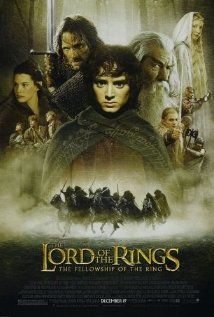 The future of civilization rests in the fate of the One Ring, which has been lost for centuries. Powerful forces are unrelenting in their search for it. But fate has placed it in the hands of a young Hobbit named Frodo Baggins (Elijah Wood), who inherits the Ring and steps into legend. A daunting task lies ahead for Frodo when he becomes the Ringbearer – to destroy the One Ring in the fires of Mount Doom where it was forged.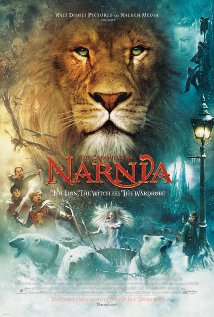 During the World War II bombings of London, four English siblings are sent to a country house where they will be safe. One day Lucy (Georgie Henley) finds a wardrobe that transports her to a magical world called Narnia. After coming back, she soon returns to Narnia with her brothers, Peter (William Moseley) and Edmund (Skandar Keynes), and her sister, Susan (Anna Popplewell). There they join the magical lion, Aslan (Liam Neeson), in the fight against the evil White Witch, Jadis (Tilda Swinton).
In 1944 Spain young Ofelia (Ivana Baquero) and her ailing mother (Ariadna Gil) arrive at the post of her mother's new husband (Sergi López), a sadistic army officer who is trying to quell a guerrilla uprising. While exploring an ancient maze, Ofelia encounters the faun Pan, who tells her that she is a legendary lost princess and must complete three dangerous tasks in order to claim immortality.
Always trouble-prone, the life of teenager Percy Jackson (Logan Lerman) gets a lot more complicated when he learns he's the son of the Greek god Poseidon. At a training ground for the children of deities, Percy learns to harness his divine powers and prepare for the adventure of a lifetime: he must prevent a feud among the Olympians from erupting into a devastating war on Earth, and rescue his mother from the clutches of Hades, god of the underworld.
References: Wikipedia, IMBD