8 Movies Like Room [Recommendations]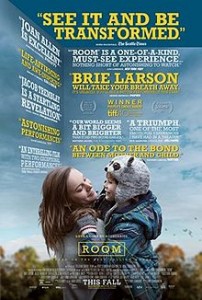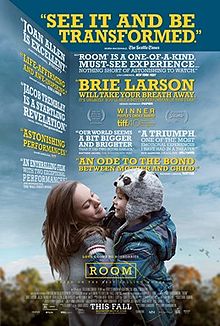 Here are my favorite movies like Room that I think you should not miss! Keep in mind the list is in no particular order.



Brooklyn (2015)
This movie has been nominated in this past year's Academy Awards for both Best Motion Picture of the Year and Best Performance by an Actress in a Leading Role, Saoirse Rona. In 1951, a young woman named Eilis moves from her native land of Ireland to Brooklyn, New York, in order to find employment to help out her family. While living in New York, she feels homesick and lonely, wishing she could just go back home to her mother and sister. Little by little she starts to get her footing and meets an Italian-American plumber, who she falls in love with, then they eventually get married but they keep it a secret. She gets word that tragedy has struck in her homeland and now she goes back to give her mother moral support. Once she's there, her feelings of being back in her country start to rush in, however, she's at odds with herself because she must choose between the new life she made in New York or her old life in her homeland.


The Diary of a Teenage Girl (2015)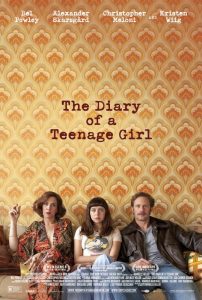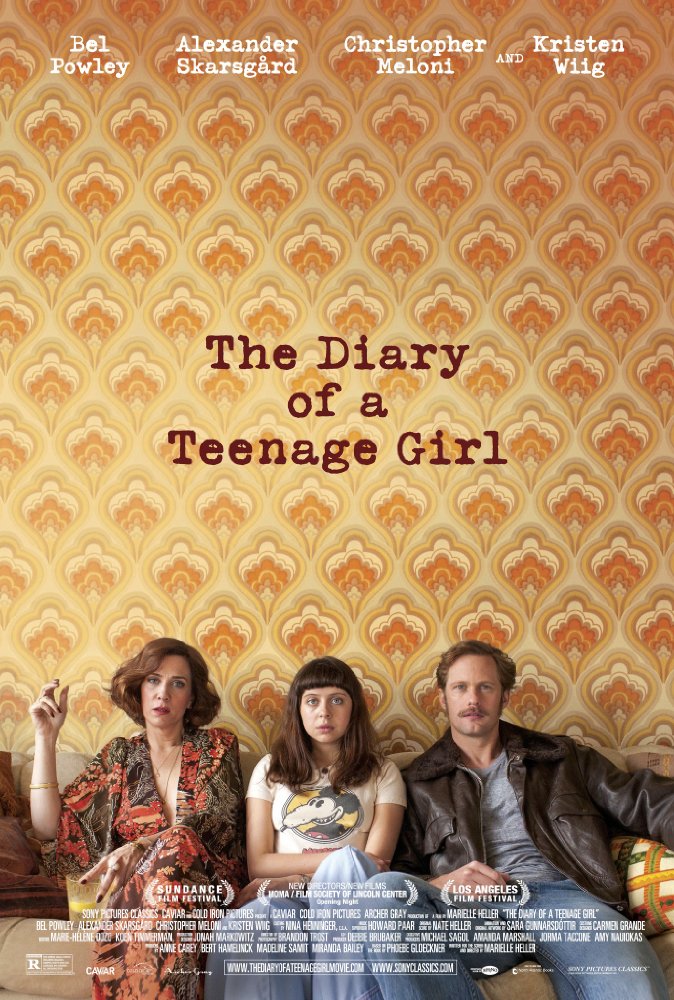 The year is 1976, a young 15-year-old girl, name Minnie, just found out her sexuality has awakened and now she wants to lose her virginity. One night, when her mom is too busy to go out with her boyfriend, she makes a suggestion that he and her daughter spend time with one and another. At the bar, they start to flirt with each other and one thing leads to another and they start to have sex with each other. Based on a graphic novel, The Diary of a Teenage Girl is a coming of age story that will make you think.



The Walk (2015)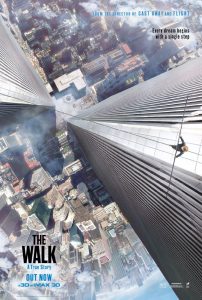 From Director Robert Zemeckis (Back to the Future, Forest Gump, and The Polar Express), this movie is based on the incredible true story of Philippe Petit, the famous French wire walker. The movie shows the account of Philippe when he was a young boy practicing walking on a tightrope through the age of around 20 when he made a career out of it. He went from performing in front of small crowds in Paris between two light posts to walking across the Notre Dame Cathedral, to walking in between the Twin Towers in New York. It is here where he and a group of friends, plan out on how to infiltrate the buildings to get to the top and set up the wire to be able to walk across of the towers.



Beasts of No Nation (2015)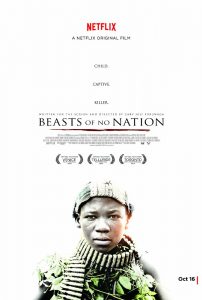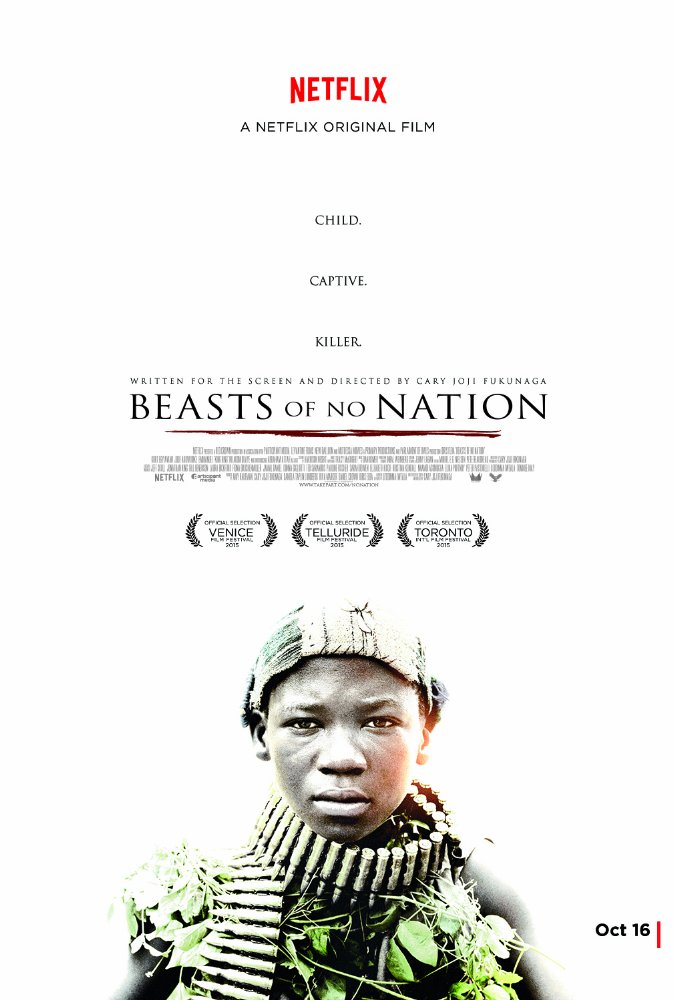 Based on a book of the same name, the film follows Agu, a young boy whose small village is caught between a civil war. Now the only survivor of his village, he is found by a guerrilla army. He reluctantly joins the militia and becomes a child soldier. He goes on a journey through hell, becoming more savage day by day from seeing the brutality of war, taking drugs to numb the pain in his heart, losing his innocence and his humanity. It's an emotional film that will leave you in tears after it's done. This is one of Netflix's most critically acclaimed films of 2015.  


The Hateful Eight (2015)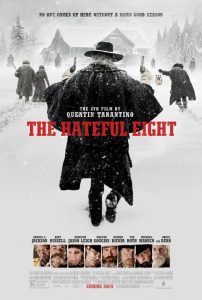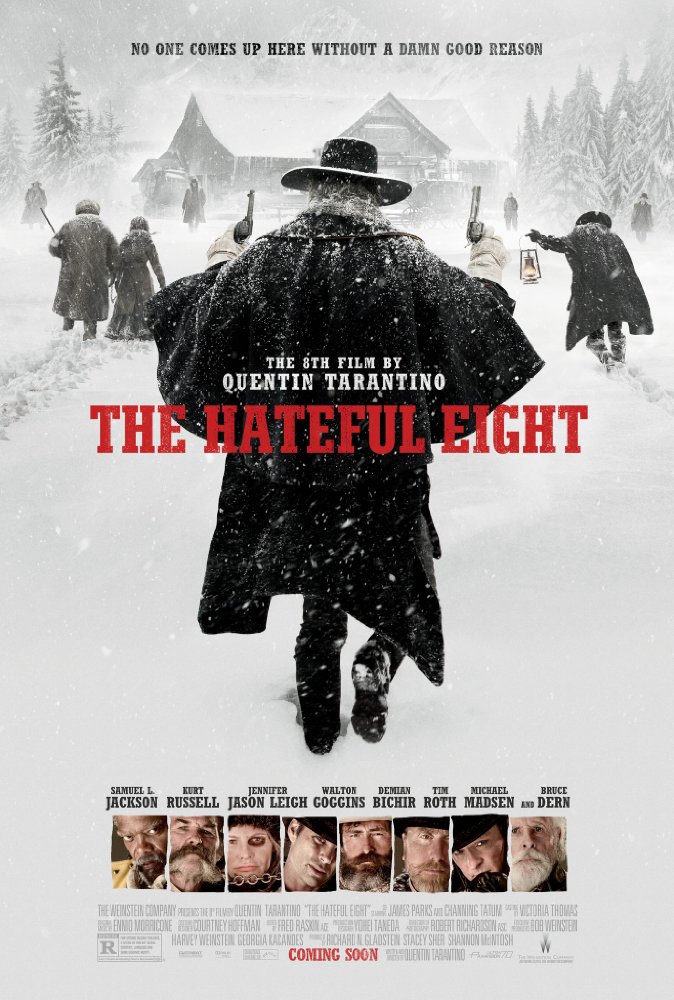 This is the eighth film directed and written by Quentin Tarantino (Pulp Fiction, Kill Bill vol. 1 and vol. 2, Django Unchained). This is his epic western movie. Taking place some years after the civil war, this movie follows the bounty hunter John "The Hangman" Ruth. He has finally caught the fugitive Daisy Domergue, and they are on their way to Red Town through the wintry Wyoming landscape. Along the way, they picked up two men, the infamous bounty hunter Major Marquis Warren and Chris Mannix, who claims to be the new sheriff of Red Town. They have no choice but to spend the night at a cabin due to a blizzard passing by, at which they meet with four other strangers who are also spending the night in the cabin. John is, however, suspicious that one of, if not, all three are in cahoots with one and the other, in a conspiracy to free Daisy Domergue. The blizzard will last until the next morning but will anyone survive till then? This movie was the Winner of this past year's Academy Awards for Best Achievement in Music Written for Motion Pictures, Original Score, Ennio Morricone and nominated for both Best Performance by an Actress in a Supporting Role Jennifer Jason Leigh and Best Achievement in Cinematography.



Dope (2015)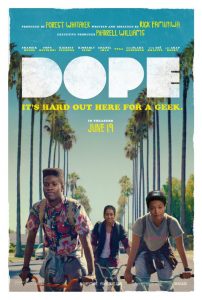 This is a coming of age story about a geeky high school student named Malcolm, who is trying to get through the day. His life goal is to attend Harvard but to do this he must make it to his interview if he can survive gangsters shooting at him because he has drugs in his backpack, from when he was at a party where a drug dealer stashed them in there. If Malcolm can persevere, he'll be one dope kid.



Big Eyes (2014)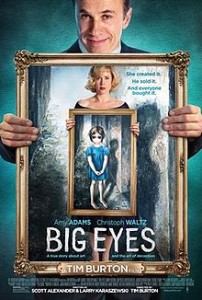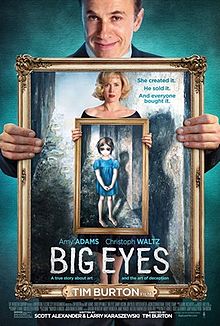 Directed by Tim Burton (Beetlejuice, Sleepy Hollow, and Frankenweenie), the film is about the story behind the famous painting with the portrait of a girl having big eyes. Margaret Keane, who originally painted the portraits herself, has been the victim of forgery when her husband, Walter, claims he's the one who is the artist behind the paintings. Now, she is in a legal battle to prove that she is the rightful artist to the paintings.



The Revenant (2015)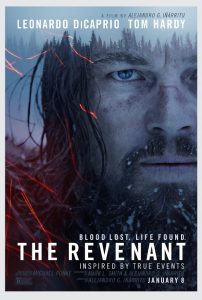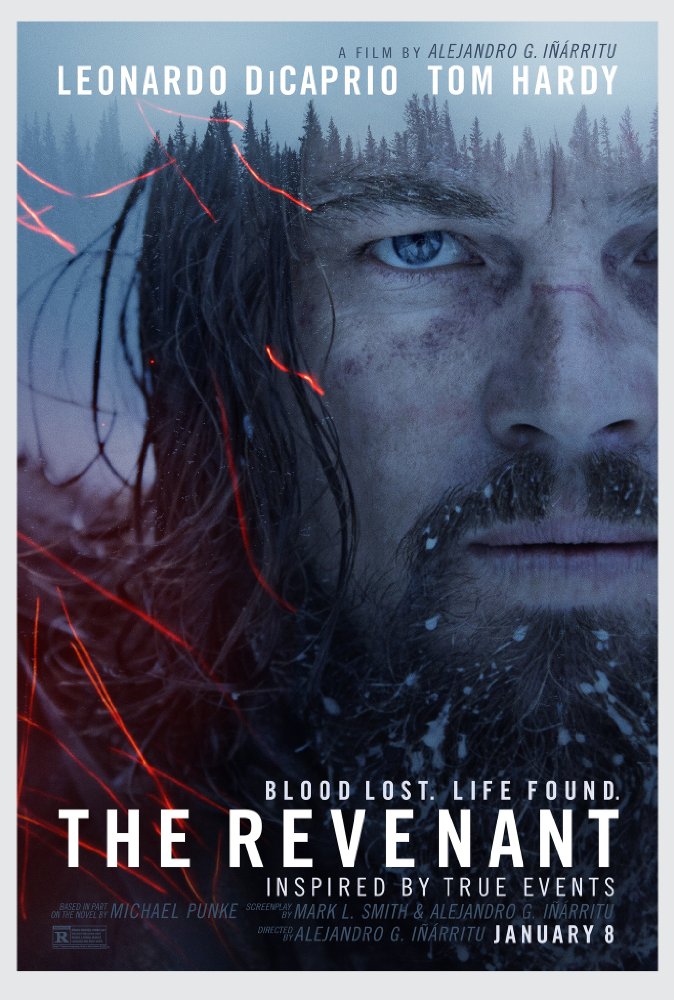 In 1823, legendary frontiersman Hugh Glass sustains injuries from a brutal bear attack. Unknowingly, his team left him for dead, Hugh must use his survival skills in order to live on if he is lucky enough to stay alive long enough to track down John Fitzgerald, whom he believes betrayed him.