8 Movies Like Selma [Recommendations]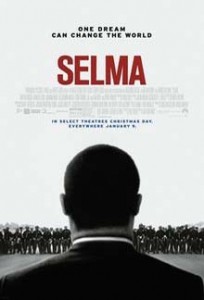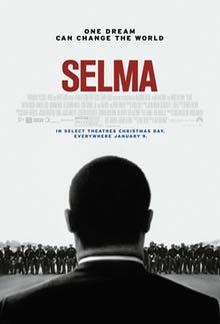 Here are my favorite movies like Selma that I think you should not miss! Keep in mind the list is in no particular order.



12 Years a Slave (2013)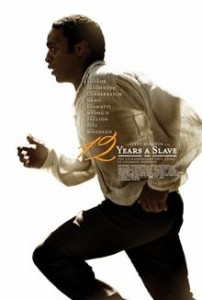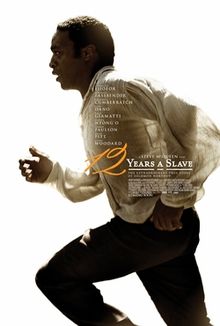 This film was the winner of the 2014 Academy Awards for Best Motion Picture of the Year. Based on a true story, Solomon Northup is a free black man living in upstate New York with his wife and two children during the pre-Civil War. Earning his living as a violinist, he accepts what he believes to be a job offer for his music career, however, he is drugged, abducted, and sold into slavery. We watch in the span of 12 years Solomon surviving both physical and emotional abuse from his masters. This is an incredible tale of one man's journey through things no one should ever go through in their life.
Carol (2015)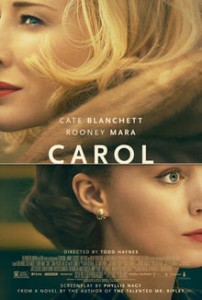 In an adaptation of Patricia Highsmith's seminal novel The Price of Salt, "Carol" is about two women who find themselves in a forbidden love affair in the 1950s. Therese Belivet is a young lady in her 20s is a department store clerk who dreams of something much more fulfilling, and Carol is an older woman who's in a loveless marriage. As they continue to see each other, it gets riskier, especially for Carol, who is now facing the morality clause. Now, it's a test to see if they can truly be together or if their relationship will fall apart? The film was nominated for both this past year's Golden Globe Best Motion Picture- Drama and Academy Awards for Best Performance by an Actress in a Leading Role, Cate Blanchett.
Amistad (1997)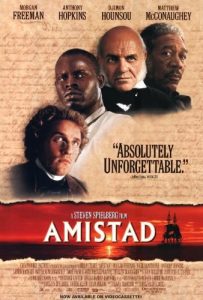 This film was nominated for the 1998 Golden Globes for both Best Motion- Drama and Best Director – Motion Picture. Based on a true story, the movie is about the slaves on board the Amistad, who committed mutiny and now faces charges punishment by death.Until some lawyers take the case to defend them to be set free and return home. However, it proves to be a difficult challenge for them, with each little twist and turn that comes along the way. Directed by Steven Spielberg, the man behind "Jurassic Park", "Jaws", and "Indiana Jones and the Raiders of the Lost Ark," comes with an engaging courtroom drama that you've never seen before. 
The Danish Girl (2015)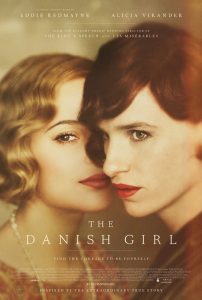 The film was loosely based on true events, in 1926, Danish artist Gerda Wegener, gain popularity when she painted a portrait of her husband, Einar, dressed as a woman. Doing it as a joke, Einar continues to dress as a woman to a party, but what became an innocent prank turn into something much more. Einar, in that moment, realizes that he wants to be a woman. After a while, Einar went to surgery and became the first to attempt to have the male-to-female reassignment surgery. Things start to escalate when Gerda new transgender husband, now named Elbe, starts a relationship with a friend of hers. The Danish Girl was nominated for Best Performance by an Actor in a Leading Role, Eddie Redmayne and won for Best Performance by an Actress in a Supporting Role, Alicia Vikander, during this past year Academy Awards.  
Lee Daniels' The Butler (2013)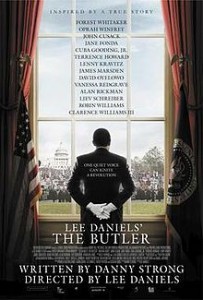 This movie was loosely based on the real-life Eugene Allen, "The Butler" centers on Cecil Gaines, who grew up as a sharecropper's son in the 1920s and was a servant to a white family. At the age of 18, he goes on his own to be a valet in a hotel which later he became a butler for the white house. We see from his point of view where he served under eight presidents and go through the many events such as the civil rights movement and the Vietnam war. And also seeing how these events affect his life and family as well but also showing us to never give up hope in the gravest of times.
Foxcatcher (2014)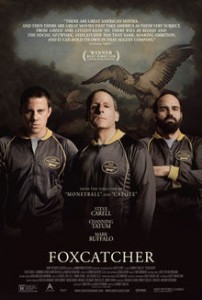 Foxcatcher was nominated for both the 2015 Academy Awards and the Golden Globes for both Best Performance by an Actor in a Leading Role, Steve Carell, and Best Performance by an Actor in a Supporting Role, Mark Ruffalo. Based on a very darkly true event, the Schultz brothers have been very successful in their Olympic wrestling careers, that they been invited by John du Pont, a very wealthy man, to live at his estate and train for the 1988 Seoul Olympics. But, in situations like these there is a price to pay, and for the Schultz brothers, they will learn that very quickly when they least expected.
Mississippi Burning (1988)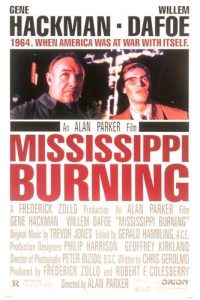 After the disappearance of three civil rights activist in Mississippi, two FBI agents, Rupert Anderson and Alan Ward, are there to investigate. During of which, they encountered hostility among both the townspeople and police, that the duo has no choice but to call in more agents.  As they keep on investigating, they will soon found out more they can ever imagine.  The winner of the 1989 Academy Awards for Best Cinematography and nominated for both Best Picture and  Best Actor in a Leading Role, Gene Hackman.
Dear White People (2014)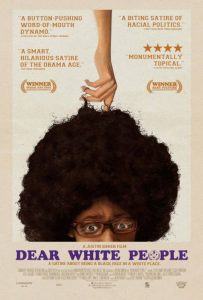 A satire film about four black students at an Ivy League college, showing us an in-depth look into the lives of what these kids goes through in their everyday life. And some of it might not be pretty but this movie will show us how these young people really feel.