8 Movies like The Gift [Recommendations]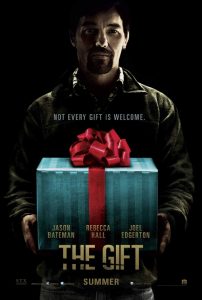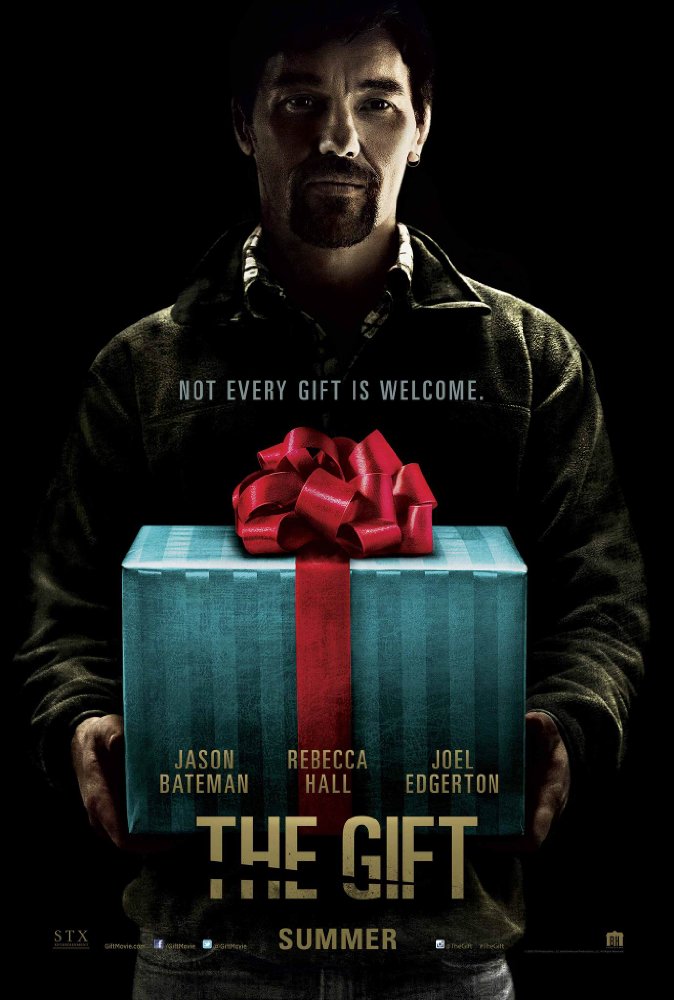 Here are my favorite movies like The Gift that I think you should not miss! Keep in mind the list is in no particular order.
Cop Car (2015)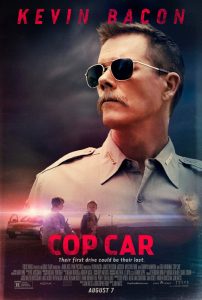 Two young boys, Travis and Harrison, find a cop car while walking around. They steal the car and take it for a joyride. During of which, they stop to see what is inside the trunk and that's when things start to become more sinister. They found a man all tied up and now they are being chased by the sheriff that they stole the car from.
It becomes a dangerous game of cat and mouse, as the boys try to outrun the sheriff but sooner or later, they will get caught. And the real question is what will happen to them next?
Bug (2006)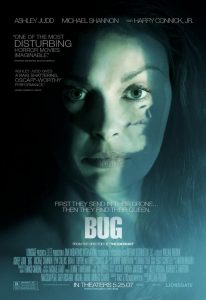 From the legendary William Friedkin (The French Connection, The Exorcist, and To Live and Die in L.A.) comes a very different kind of psychological horror film. A waitress named Agnes moves into a remote hotel, after finding out that her abusive ex-husband has been released from state prison.
Her only friend RC, who's a lesbian, brings a drifter by the name of Peter to keep Agnes company. Then things start to turn for the worse, as Peter finds bugs, the same kind that he experimented on during his time as a soldier in the Gulf war. Peter tells Anges of his conspiracy theory and she starts to believe in what he is saying, however, is it all the illusion of a madman or is it somehow real?
Fruitvale Station (2013)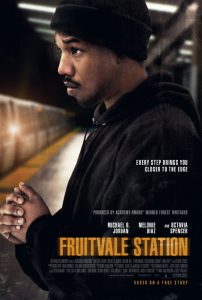 Ryan Coogler, director of Creed and his upcoming project Black Panther, comes with his first full-length feature film, Fruitvale Station. Based on a true story, Oscar wants to be a better son to his mother, he wants to treat his girlfriend better, and he wants to be a good father to his daughter. However, what he doesn't realize is that this will be his last day on this earth.
Darkman (1990)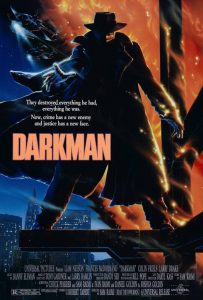 Director Sam Raimi (The Evil Dead Trilogy The Spider-Man Trilogy, Drag Me to Hell, and Oz The Great and Powerful) comes with a much darker superhero film. Peyton is a scientist who is working on a synthetic skin. The only flaw it has is that it's only stable for 99 minutes.
One night, when he left the lights off, the skin went past the 99-minute limit, finding out that the skin can be stable when it's not exposed to lights of any kind. Then, all of sudden, he meets Robert Durant, a psychotic criminal who is looking for documents left at Peyton's lab. Robert's gang of thugs beats up Peyton and left him for dead when his lab explodes. However, Peyton survives but is badly burnt. Now, he will take his revenge on Robert and make sure he will pay for what he has done.
Joe (2013)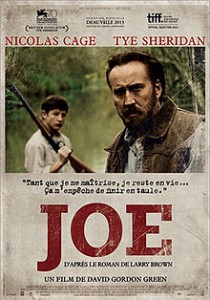 Director of Pineapple Express, David Gordon Green, comes out with one of his most critically acclaimed films. A fifteen-year-old boy named Gary must do all he can to provide for his family. He gets hired as a foreman for a small tree-poisoning crew by Joe an ex-con.
As they continue to work, Joe starts to notice Gary has an abusive father, who keeps on beating him. Joe is now at a crossroads and he starts turning into Gary's  father figure. He may have to take things into his own hands after Gary's father took things too far.
99 Homes (2014)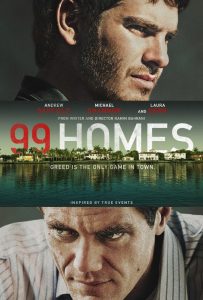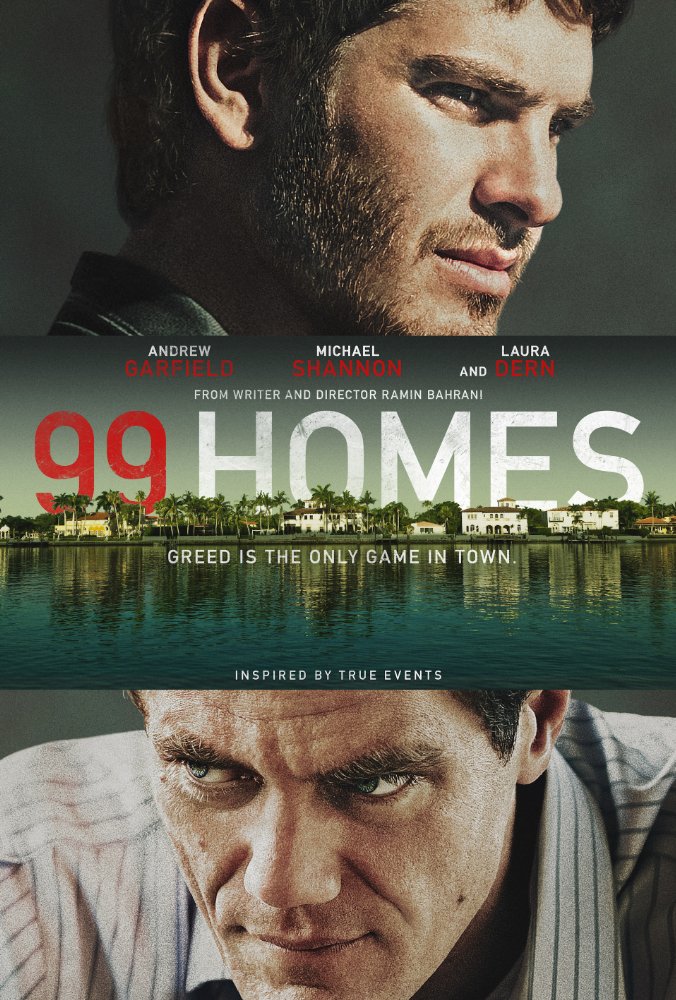 99 Homes was nominated for this past year's Golden Globes for Best Performance by an Actor in a Supporting Role in a Motion Picture, Michael Shannon. Dennis Nash seems like an all around honest and hard working person. He gets evicted by a real estate broker named Rick Carver.
He has no choice but to move both his mother and son to a dangerous motel. All hope seems lost when Rick sees an opportunity. Rick offers Dennis to come and work for him and teach Dennis everything he knows about getting rich quick. Dennis accepts the job but it comes with a price. Now, Rick makes Dennis evict other peoples from their homes.
Side Effects (2013)
This movie is from Steven Soderbergh, the director of the Ocean's Eleven trilogy, Haywire, Traffic, and Erin Brockovich. After four years of being in prison, Emily's husband has finally been released. However, doing her best to feel happy or anything at all, Emily is severely depressed to the point that she have almost committed suicide. Her psychiatrist, Jonathan Banks, prescribes her an experimental new medication called Ablixa.
At first, it seems that it is helping her with the depression, however, things turn for the worse. She finds out that the side effects include sleepwalking and during of which caused her to stab her husband. Emily is now in a mental hospital and Jonathan's career is over. But not accepting that this was his fault, he goes into investigating and finds out there's something more sinister afoot with the experimental drug.
The Iceman (2012)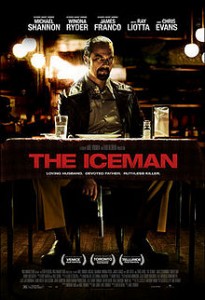 Based on the life of Richard Kuklinski A.K.A. the notorious Iceman. The film follows him in 1964, where he was working as porn film lab tech and then transitions into a contract killer for the mob. Showing the events of how he became the cold-blooded murderer he came to be.