8 Movies Like the Martian [Recommendations]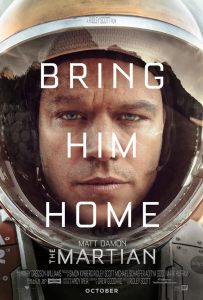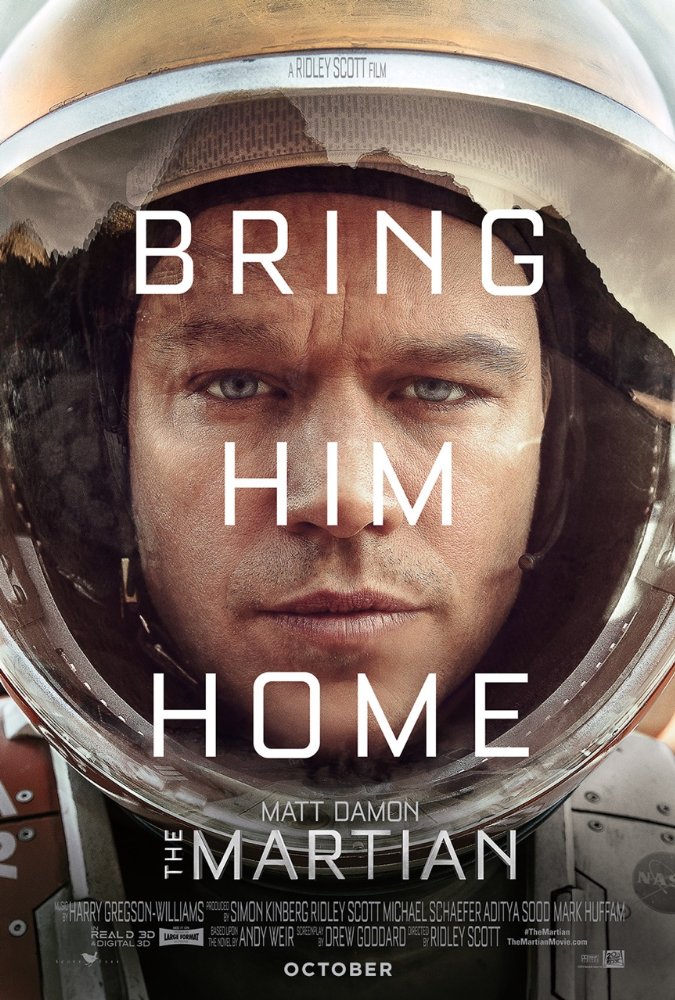 Here are my favorite movies like The Martian that I think you should not miss! Keep in mind the list is in no particular order.



Star Wars: The Force Awakens (2015)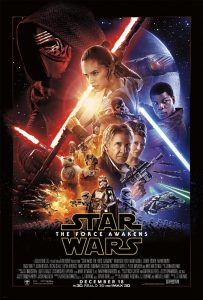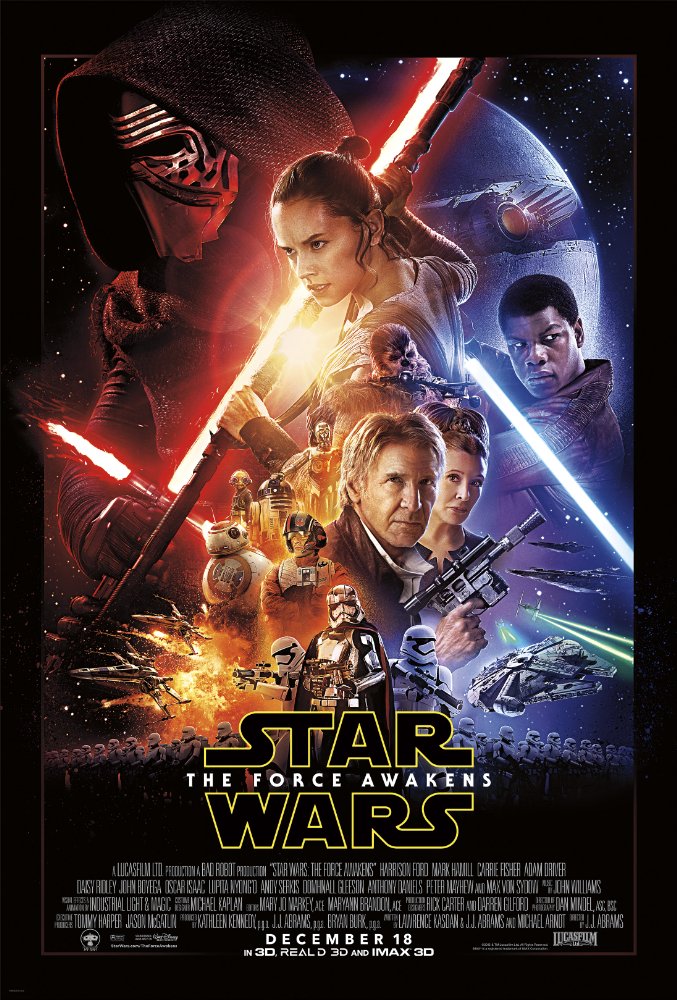 The most record breaking movie to date, Star Wars comes back in a big way with the introduction of new characters and it brings back the classic ones as well. It's been 30 years since the defeat of the Empire but now a new threat known as The First Order has risen from the ashes as its predecessor. It's up to a scavenger named Rey and a renegade stormtrooper called Finn to protect a small droid called B-88 in its mission to deliver important plans to the Resistance. Along the way they meet up with Han Solo and Chewbacca. Rey and Finn enlist them for their help.
The Big Short (2015)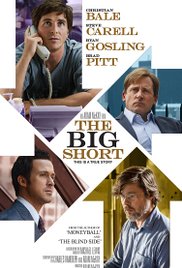 This movie was named winner of Best Writing for Adapted Screenplay at the 2016 Academy Awards and it was Nominated for Best Picture. Based on the book by Michael Lewis (writer of Moneyball) The Big Short tells three separate stories that parallel with one another. Michael Burry is about to make the deal of his life, believing that the US housing market bubble is about to burst in the next few years, he makes a bet against it for the banks, at which they are happy to accept since nothing like has ever happened in America History. After that, word spread out throughout the bank and two men, Mark Baum, and Jared Vennett, believe in Michael theory so well that they are willing to take the chance as well.
Project Almanac (2015)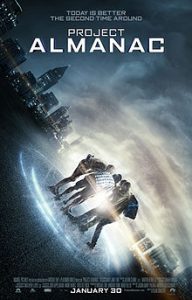 Produced by Michael Bay (the Transformers movie series, Bad Boys 1 and 2, and Pain and Gain), comes an unusual found footage movie. David and a group of his friends and sister find blueprints to his Dad's  time machine and  they decided to build it. Then they start to time travel and as they do they mess around and change things, which have nasty effects in their future. Now David must do his best to try to fix time itself but will it makes things better or worse. 
Room (2015)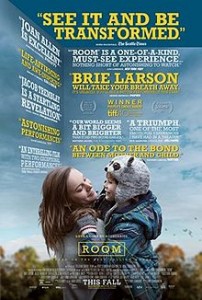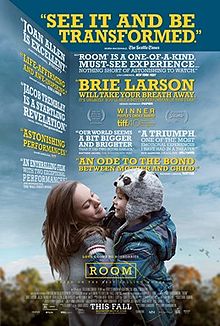 Room is about Jack a five-year-old boy and his mother. His mother makes every effort to keep him happy and puts all her devotion towards him giving him everything he needs, but something seems a bit off. As the movie continues you find out that they're trapped in a 10-by-10 foot space called the Room. And she's able to create a universe just for him, so he can able to live a complete and fulfilling life. Although not everything is what it seems and Jack starts to become more curious about their situation. The film won this past years Academy Awards for Best Performance by an Actress in a Leading Role ,Brie Larson and nominated for Best Picture of the year.
Terminator 2: Judgement Day (1991)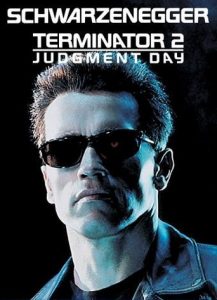 This movie is the most critically acclaimed sequel to James Cameron's (Titanic, Avatar, and Aliens) own masterpiece, Terminator, and the winner for Best Visual Effect and Best Makeup in the 1992 Academy Awards. Set 15 years after the first movie, Skynet, once again, sent back a terminator to finish off teenage John Connor, who will grow up to be the leader of the human resistance, but this time, he didn't come back alone. As the resistance sends a protector for John Connor. Now the fight for the future has begun in the past, our last hope rests in the hands of the very thing that try to kill his mother before he was even born.
Selma (2014)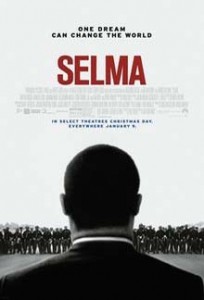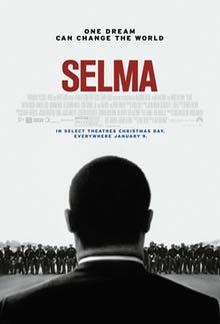 The film sets place in 1964, in Selma, Alabama. Based on a true story, this movie chronicles the three months of Dr. Martin Luther King Jr.'s campaign for equal voting rights. It shows us that through this dangerous time, the people march courageously and stand against those who prey on the weak. This moment will live on in history and people will never forget what happened in Selma. Selma won both the 2015 Academy Awards and Golden Globes for Best Achievement in Music Written for Motion Pictures, Original Song and it was nominated for Best Motion Picture of the Year
Close Encounters of the Third Kind (1977)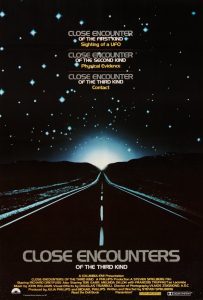 This movie is one of the classic Science Fiction movies from Steven Spielberg (Saving Private Ryan, Catch Me If You Can, and Schindler's List). Planes that were once reported missing in 1945, have somehow returned in the Mojave desert. A group of scientists are investigating this strange phenomenon that seems to be happening in other remote locations. During of which, a family man named Roy has a close encounter with a UFO. Now, he has become obsessed with it, to the point where it's straining on his marriage. The question that must be answered: What do exactly these two things have common with each other and what will be the end result at the stunning conclusion?
Apollo 13 (1995)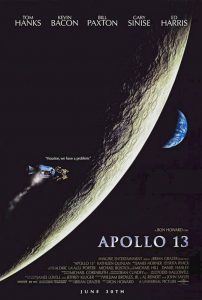 This film was based on the true yet incredibly sad story of what seemed to be a routine space flight, that escalated into a story of survival. Will the crew of Apollo 13 be able to come back home in one peace or will this be the tragic end for everyone on board?