Top 10 Best Natalie Portman Movies List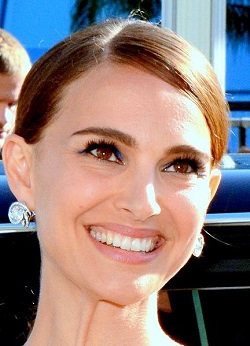 Source: Wikicommons
Here are my top 10 favorite movies that Natalie Portman has been in it. I have rated them and this is my opinion so do not be upset if the movie is not on the list!
10. Thor: The Dark World (2013)
In this sequel to 2011's Thor, Natalie Portman plays Dr Jane Foster, a scientist who discovers a portal between Earth and the nine realms of Asgard. Upon investigating this phenomenon, she comes into contact with a strange substance called Aether. Once Thor (Chris Hemsworth) returns to Earth and notices a strange energy around Jane, he takes her to Asgard in order to find out what happened to her.
9. Where the Heart Is (2000)

Portman stars as Novalee Nation, a pregnant and uneducated 17-year-old from Tennessee. Once her boyfriend leaves her in front of a Wal-Mart in Sequoyah, she decides to hide out in the store. When her baby is born six weeks later, her hiding place is revealed and she becomes an instant celebrity. As she fast becomes friends with the eccentric, but kind people of Sequoyah, she decides to try to raise her daughter the right way.
8. Garden State (2004)
Garden State is a story about Andrew Largeman (Zach Braff), a struggling television actor who returns home for the first time in nine years in order to attend his mother's funeral. Once there, he meets Sam (Portman), a girl with more than enough problems of her own. As a connection sparks between the two, Andrew decides to stop taking the medication his father Gideon (Ian Holm) has prescribed for him and finally starts seeing life for what it is.
7. Closer (2004)
When Alice (Portman) is hit by a car, Dan (Jude Law) takes her to a hospital and a connection sparks between them. One year later, their relationship gets complicated when Dan falls for Anna (Julia Roberts), a photographer who rebuffs his advances. In revenge, he sets her up for a date with Larry (Clive Owen), a dermatologist hopelessly addicted to sex, but the two end up falling in love. At this point, the movie becomes a character study of the two couples.
6. V for Vendetta (2005)
In this political thriller based on Alan Moore's graphic novel, Portman plays Evey Hammond, a young woman who becomes a crucial part of a revolution against the neo-fascist government of the futuristic Great Britain. The leader of this revolution is V (Hugo Weaving), a charismatic freedom fighter who rescues Evey from a life-or-death situation at the beginning of the movie, thus winning her trust.
5. Star Wars: Episode III – Revenge of the Sith (2005)
Revenge of the Sith is the final part of the story of Anakin Skywalker (Hayden Christensen), as he completes his journey to the Dark Side and becomes Darth Vader. As Anakin struggles between the seduction of the Dark Side and remaining loyal to the Jedi order, his relationships with mentor Obi-Wan Kenobi (Ewan McGregor) and wife Padme (Portman) come to a breaking point.
4. Mars Attacks! (1996)
In Tim Burton's underrated science fiction comedy, Earth gets invaded by the Martians who quickly start annihilating everything in sight because… it's fun! As most people around him form into groups trying to stay alive, the President of the USA (Jack Nicholson) needs to find a way to save humanity. Portman plays a small, but important, role of the President's daughter, Taffy.
3. Heat (1995)

Heat is a crime movie about two brilliant men on different sides of the law – Neil McCauley (Robert De Niro), a career thief, and Lt. Vincent Hanna (Al Pacino) of the LAPD. As McCauley and his crew prepare for the job of a lifetime, Hanna becomes obsessed with catching them. In doing so, he neglects his relationship with his depressed stepdaughter Lauren (Portman).
2. Black Swan (2010)
Nina Sayers (Portman) is a ballet dancer whose dreams seem to come true when she wins the lead role in "Swan Lake." However, she starts doubting herself when the artistic director (Vincent Cassel) tells her that – even though her grace makes her a perfect fit for the White Swan – he is worried about her handling the role of the Black Swan. Not long after that, she meets Lilly (Mila Kunis), a new dancer who seems like an ideal Black Swan.
1. Leon (1994)

At just 12 years old, Natalie Portman gets her movie debut as Mathilda, a young girl whose entire family is killed by an amoral cop Norman Stansfield (Gary Oldman). Once she discovers what happened, she seeks refuge with Leon (Jean Reno), a hitman who lives down the hall from her apartment. As the two grow closer, Mathilda asks Leon to teach her how to be a professional hitman so she can get revenge on the man who massacred her family.