Niche Site Update(August 2013)
What a month it was for August! Ever since I started building 2 niche sites in June, things really started to take off! The good thing about doing 2 sites is that I learned a lot of things about building niche sites. Both sites are monetized by Google adsense and they brought in $578.81 in August 2013.
1) Traffic doesn't always mean adsense clicks
Take a look at the traffic stats for animelike.org: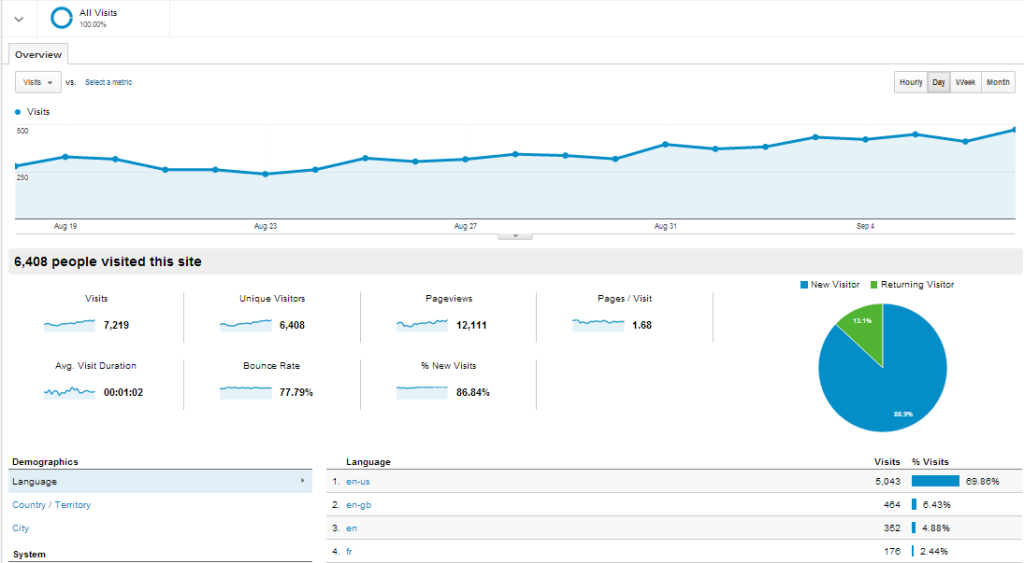 While this site consistently pulls in 300-400 unique visitors a day, it doesn't get too many ad clicks. In fact, throughout the whole august, it only got 5 clicks total. The amount I made was $0.81. This month, I am experimenting with ad.fly. Let's see if I can monetize a little more. My content for this site isn't the greatest, so perhaps that is probably one of the reasons it isn't doing as well.
Lets look at dragoncityegg.net: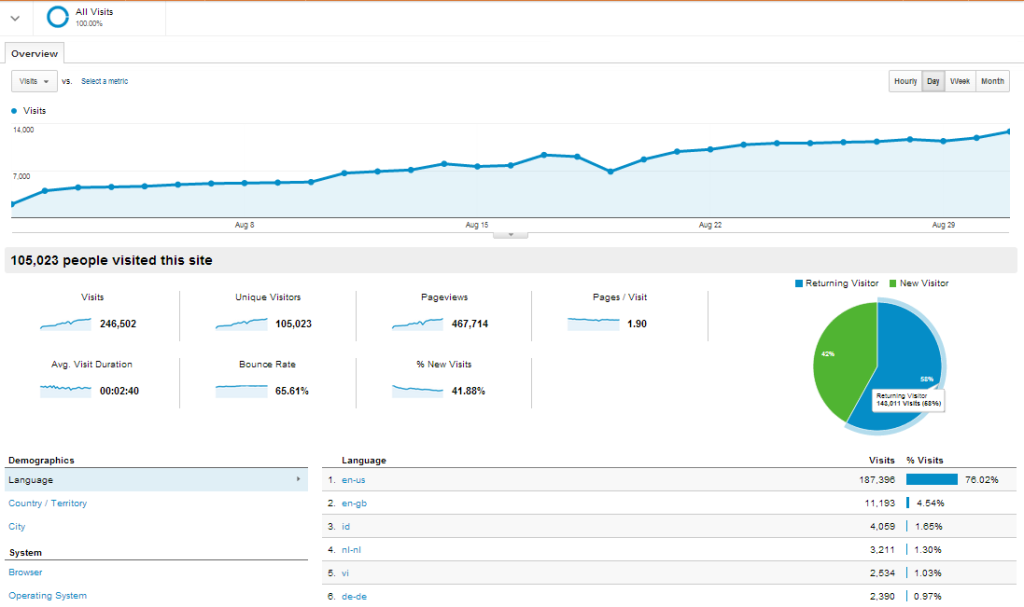 In the month of August, my traffic for this site shot up like a rocket. I am right now sitting close to 9,000 unique visitors a day. I would say 99% of my revenue come from 2 quality content pages that I created on the site.  I am extremely happy and I have also started 2 more niche sites this month.
2) Content does matter
As you can see from the traffic stats, while both bring in traffic, I barely earn from the one that has inferior content. You can say dragoncitegg has way more visitors, but I know firsthand that when dragoncityegg had 400 visitors per day, it was bringing in more ad revenue than animelike.
3) Ad placement matters
Trying out different ad positions can really make or break how much you earn from adsense. I experimented with them on dragoncityegg and it made a huge difference when I put them somewhere in the middle of my content.
4) Keyword Research is KEY
I cannot stress how much this needs to be well thought out before jumping into a niche. If you find some super low competitive keyword, you are extremely likely to rank for it easily. I will be writing a detailed guide on that. In the mean time, if you want to know how I did so well with dragoncityegg, watch Alex Becker and Alex Cass's SEO omega video. I used their methods to find my keywords.
There you have it! I will be updating you guys again when October rolls around!