PostLoop Review and Earnings Proof
I just got paid recently by PostLoop! The services that they offer to forum and blog owners is a unique one. As you know, it is hard to get user participation in your website when you first start out. PostLoop bridges that gap by paying writers to post on your forum or blog to increase activity. I am posting my payment proof at the end of the post.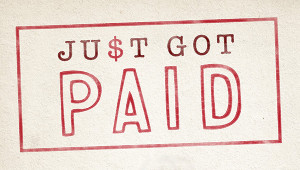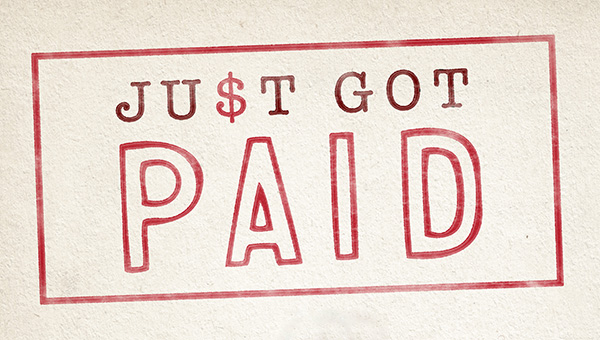 Photo Credit: thebarboza.com
The simple way to describe this is that forum/blog owners will buy points from PostLoop. Currently, each point is roughly 5 cents. When a forum or blog has 100 points, writers can sign up and post on their website. When that happens, it gets deducted from their points total and the writers gain some points. Most forum/blog owners will want you to post something useful and thought provoking. You WILL NOT get away with posting 1 word answers. They will vote you down. When your overall user rating is lower than the average, which is 3.6-3.8 out of 5, you cannot withdraw money from it.
It is important that you post according to the instructions that the owner requests. Some of them are picky and will want things like:
Do NOT MENTION PostLoop

All users must create at least 1 thread
No 1 word answers
As long as you follow the instructions, you should have no problem getting a good rating.
How PostLoop Rates The Writer
You will first have to write 10 posts on the PostLoop forum for them to review your rating. Remember to subscribe to the forum first before writing your 10 posts. Otherwise, you will not get automatically reviewed within 24 hours. After that , they will either approve or disapprove you. When you are approved, they will give you an initial rating. I got a 3.80, which is slightly above average.
To improve your rating, write helpful posts and follow the instructions of the forum/blog owners. This will increase your chance of getting a better rating. Here is the point bonus table taken from PostLoop FAQ:
| | |
| --- | --- |
| Rating < 4: | No bonus points |
| Rating of 4.00 – 4.24: | 0.25 bonus points per post |
| Rating of 4.25 – 4.49: | 0.35 bonus points per post |
| Rating of 4.50 – 4.74: | 0.50 bonus points per post |
| Rating of 4.75 – 4.99: | 0.75 bonus points per post |
| Rating of 5: | 1.00 bonus point per post |
I think a rating of 5 is rather hard to get. However, you should strive to get at least a 4.50 rating. Having a 4.50 rating will open up to a lot of forums and blogs that demand high quality posts from writers.
PostLoop Payment Proof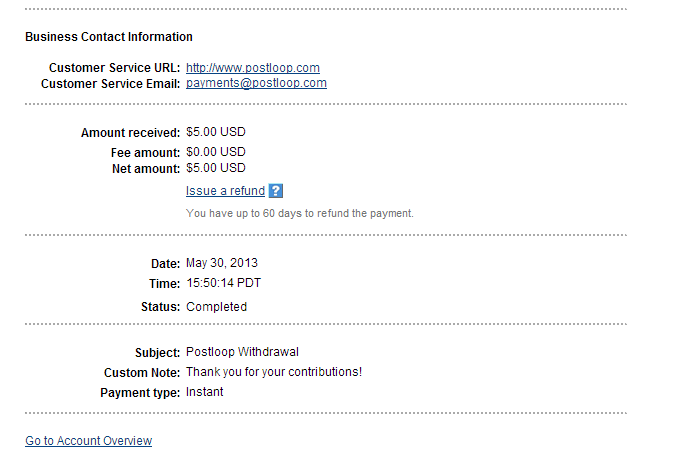 If you would like to join under me using my referral link, I would appreciate it.
If not, it is cool. Here is the standard link: