[Step by Step] How To Prepare Your First Shipment for Amazon FBA Guide
Welcome to the simple tutorial for getting your first shipment to Amazon FBA! We will be going over stuff step by step and give you tips along the way to speed up the process!
Step 1: Working with the Amazon Seller Central Dashboard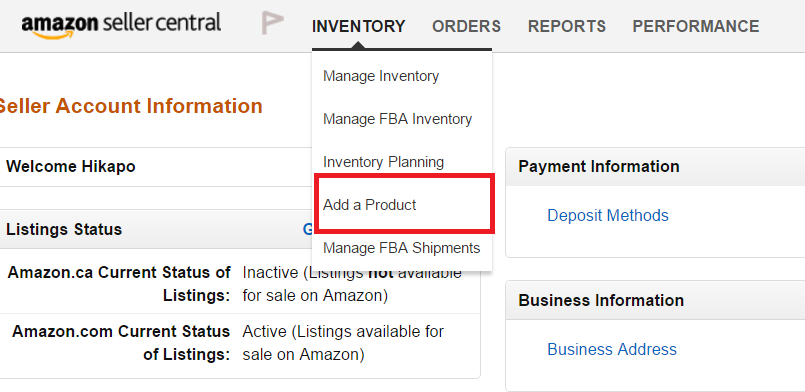 Once you've added FBA to your account, the next step is to start registering your products as FBA. Go to the inventory tab which is in the top menu bar and click 'Add a Product'.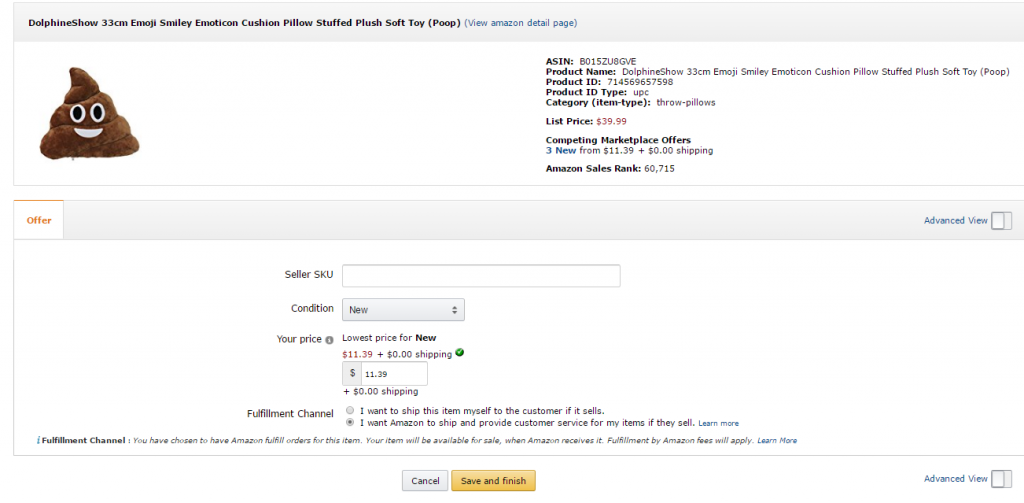 Then input the UPC number of the product that you wish to add. If you need to add more than one product you can use an automatic bar code reader, or a Smartphone app such as Bar Code Reader to speed up your registering process. This will allow you to copy and paste them automatically into the clipboard, and save you plenty of time.

The next step is to select the products and push the Action tab, where you'll have to choose the 'Change to Fulfilled by Amazon'. Next, you will be redirected to a new page that will display the products details.
Push the 'Convert & Send Inventory' button to go to the next step page called 'Send/Replenish Inventory'. Since its your first time, you will have to pick 'Create a Shipping Plan'.

Specify the quantity of products that you will include in your shipping plan, and in the 'Prepare Products' tab pick 'Merchant' under the 'Who preps?' column. Amazon can prep your items for you but this is usually expensive, so you might as well do it yourself and avoid the costs.
After you have selected the Merchant prep option you will redirected to the label products step. Check that the product description, and quantities are in order before you print your labels. When you hit the 'Print labels for this page' button you will download a PDF file which has all of your product's barcodes. Make sure that you have the right label sheets, and only use an Inkjet model to print them.
Not all items will require a label and that applies to commingle products. When you first start out, Amazon will ask you whether you want:
Commingle – Allows you to not print labels but your product gets mingled among other seller's products
Non-commingle – Always require you to print labels [I recommend this for quality reasons – You don't want a bad review because someone else sent in a more inferior product]
Now start labeling your products making sure that you cover any existing UPC codes with your labels. This will help Amazon employees avoid confusion when someone buys your products. Click the continue button to go to the 'Review shipments' tab and give your shipment a name. Try to use something that describes your product accurately and briefly.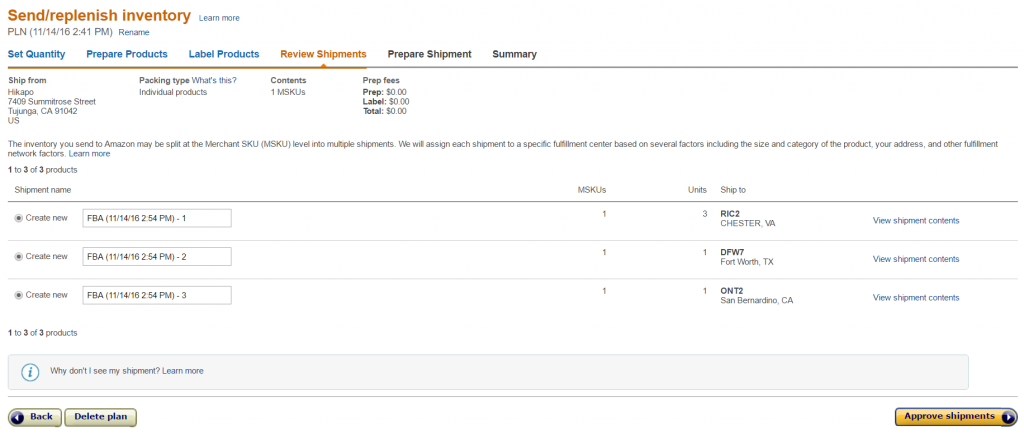 Step 2: Preparing for Packing
Now that you have registered and labeled your products you need to get the right supplies to package them. There are a few options depending on how big your item is.
Bubble Wrap – Best used for smaller items such as shampoo bottles, lotions and footwear. If you happen to frequent UPS stores, you can get them there. Otherwise, just go to your local store to get some. It is best to buy in bulk.
Plastic Wrap – Best used when item has an irregular shape and requires a wrap or cover to prevent the item from collecting dust. You want these for bulkier items as these won't tear as easily as bubble wraps.
Poly Bags – Best used for small loose items such as towels and pens. Buy in bulk to save some money. I get them from Uline. They sell all kinds of boxes, bags and wraps.
Boxes – Used for shipping to fulfillment centers.
Any box that you use must have six sides, and be in good condition. The box must not collapse when medium pressure is applied to it, and it must be able to resist a 3-foot drop without opening or collapsing. If the opening or lid will open on its own, you can use tape or staples to seal it properly. A standard regular slotted carton box will do just fine, provided that every side is shorter than 25 inches.
Aside from Uline, you can buy new boxes at any major retail store, like Walmart/Home Depot, or buy them online from Amazon or eBay. But if you're only going to sell your products occasionally then getting used boxes is a cheaper alternative. Some grocery stores will often have used boxes they don't want, so you can just ask them for free ones.
You can buy a lot of moving boxes on Craiglist for a low price and you can even get them for free if you go to a Recycling Center.
You'll also need an Inkjet printer or Dymo label printer and blank sheet labels. I highly recommend the Dymo Label printer as it saves you a lot of time. You will need these to print those "Do Not Separate" labels for set items or "Fragile" labels for easily breakable items.
Make sure that you buy the right type of sheet labels for your printer to avoid formatting issues in your labels. You can print the box's shipping label on an Inkjet printer, but if you're going to send a lot of boxes it's a lot quicker if you use a Laser Jet printer. I personally use the 
HP LaserJet Pro M125.
Lastly, make sure that you have something that you can use as filling to cover any void inside your boxes. Old newspaper is both effective and economic, but it can stain your product. If that is an issue for you, buying newsprint will allow you to fill any void so that everything is tight in your box, but without leaving smudge all over your product.
Step 3: Packaging Your Items
Put all your items inside a box and use newsprint to fill empty spaces and to provide cushioning. If you're shipping a fragile product you can use bubble pack to add extra protection, but don't use foam peanuts since they aren't allowed by Amazon. If you're sending any fragile product make sure that you stick a note outside of the box that says 'FRAGILE'. That way Amazon workers know that they should handle it with care.
Now go back and finish your shipment by entering the information below on the shipment section.

Weight and measure the box, and make sure that it isn't heavier than 50 lbs or any side is bigger than 25 inches. Click the button that says 'Calculate', and then read and accept the shipping charges. If you need to put anything else on your box you have up to 24 hours to cancel your shipping order.
Print your shipping labels and stick them on one side of the box (preferably on one of the big sides). Make sure that you don't put them in the flaps because this is where the Amazon workers will open the box, so it might get cut or destroyed when they are checking your box.
Step 4: Sending Them To The Warehouse
If you send your boxes without any warehouse specification Amazon will probably send your shipments to different places, which will usually be the ones that are as close to your customers as possible. This is the FBA default way of storing your items, but you can also change your warehouse preferences if you'd rather have all your items together.
If you don't want to have your shipments split, you can pay an extra fee of 30 cents for each item and they will keep all of your boxes in a single place.

Go to Amazon Seller Central and click on the "Settings" on the top right corner of the screen. Push the 'Fulfillment by Amazon' option in the top menu, and pick the 'Inbound settings'. Here you must click the 'Inventory Placement Options' to change them.
Now all that you have to do is put your shipping labels and take your boxes to the nearest UPS store of drop off box, and Amazon FBA will take care of shipping and distributing your product to your clients. Amazon will send you an email when they receive your shipment, and tell you when it's been approved and is ready to sell.