SEO Cheat Guide [Get More Sales and Clients with Stuart Trier]
Today, we got Stuart Trier from Marketing Cheat Guides sharing his expertise on how you can get clients easily in the SEO business. Stuart is a successful entrepreneur that has sold many businesses and he definitely knows a lot about business.
Overview
Stuart caught the entrepreneur bug at a very young age
He has owned businesses and also worked for big companies at the same time
He knows what it is like to be stuck at a 9 to 5 job despite earning good money with the company
He recommends newbie SEO's to focus on landing clients rather than learning the trade itself
1) Tell us a bit about yourself and your background.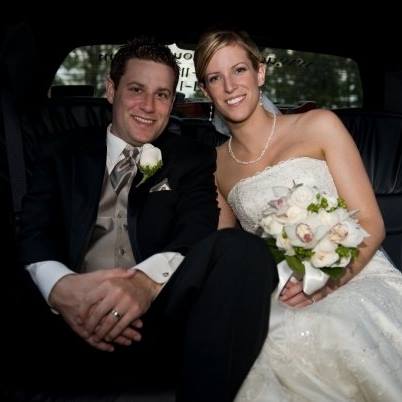 I grew up a pretty regular kid but like everyone else I had my own little quirks.
For example, in high school I used to skip class to go and read business books, my teachers were always perplexed by the fact that I just had no interest in learning what they wanted me to focus on. I did well enough to get by in their classes but from a young age the normal 'learning' environment wasn't for me.
I can remember reading a quote at a very young age "Working for someone else is like walking, you never get far enough, fast enough."
This quote has always stayed with me, which is why I'm always working on growth and scalability. I'm also always trying to figure out how to do as little 'work' as humanly possible and definitely like to show people how to do the same in their own lives.
I firmly believe 'we work to live' and 'we don't live to work.'
I know you started a bunch of businesses prior to having SEO Cheat Guides. Tell us more about them.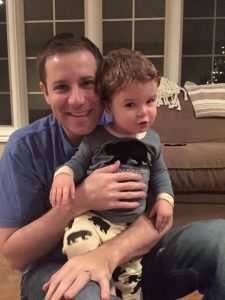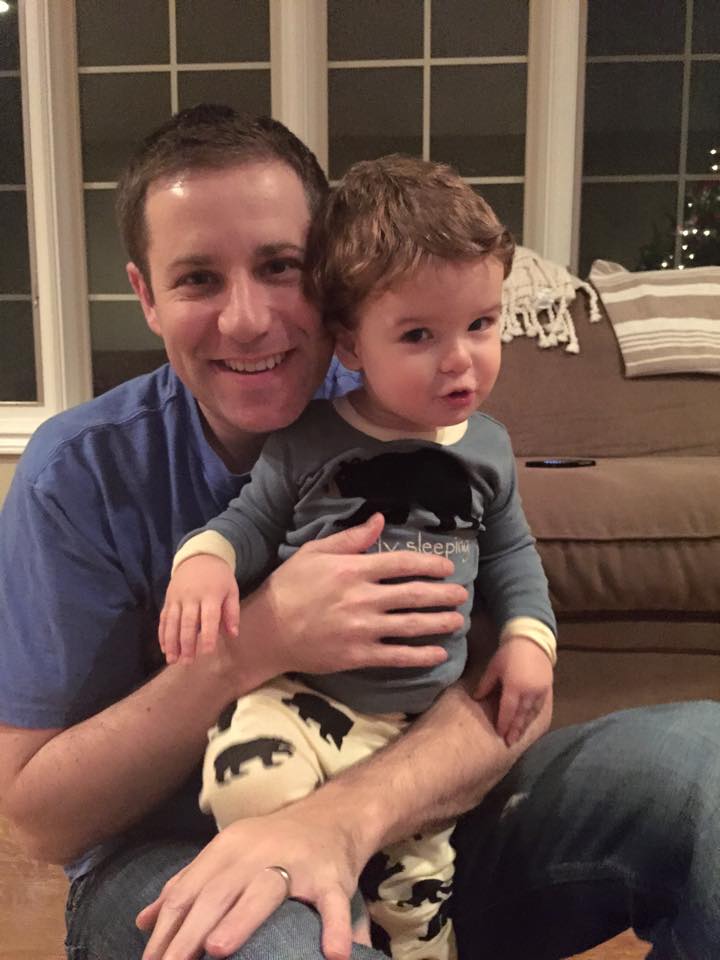 I started three businesses prior to setting up SEO Cheat Guides. The first was a tool importing business that I started with a friend from school a few years after we finished university. The business grew very rapidly from zero to nearly eight million dollars a year in revenue. It was an amazing learning experience and it was also my first real taste of success on a large scale and certainly gave me a thirst for more.
When you are in your early 20's and you walk into a bank with a backpack full of cash it's a pretty good feeling that'll keep you coming back for more.
While I had the tool business a friend approached me looking for an investment in his foot care company (thankfully I never touched a foot). I ended up investing some funds in the business and becoming a partner.
We grew the business fairly rapidly and added a second location. It was at this point that my friend decided he didn't want to grow it any further which left me in a tough spot. By this point I had sold my tool business and was looking to get fully involved with the operations of the foot care company as up to this point I was only involved in the growth piece.
As the provider of capital I wanted to see a lot more growth and couldn't believe someone would actually want to slow things down. After a long talk we decided that he would teach me the business for ninety days in exchange for my equity in the business. He would keep the two initial clinics and I would take the education (and the branding) and go execute our original business plan. It seems crazy to give that up for the training but I knew this was easily scalable so I took my chances.
I set up a new company with a different partner. I scaled that business from 0 clinics to 28 clinics in only 12 months. We eventually caught some attention and went on to sell that business to a publicly traded healthcare company (cue my happy dance).
As part of the sale I agreed to go work with the CEO to build his business. He mentored me and eventually moved me through many positions within the healthcare business. By the time I left I had taken stints as the VP of Operations and the VP of Business development which I truly believe was a great learning experience but was definitely not how I wanted to spend my life. The whole working for someone else began to wear pretty thin.
I have to say that it was a great experience because with that one company I was involved in three transactions. The first involved private equity taking out the public float, the second involved selling the company to a fortune 10 business, and the third involved selling it once again to private equity. Not too many people get that experience and it was another great lesson in scalability.
While I was working for someone I never really stopped working for myself either. I started my third company while I was working for the healthcare business. It is a digital marketing business which I still own today. It serves an ever growing number of small to medium sized businesses in Canada and the United States. We focus on a few business verticals where we can help our clients with lead generation through a variety of marketing and growth services.
My most recent venture is SEO Cheat Guides which is a bit of a spinoff from my digital marketing company. This was borne out of my desire to help people do less work, enjoy more life and to make more money. It is a very new startup that is growing momentum. In a few short months we have had nearly 3000 SEO's join our group. Our mission is to help them simplify their businesses and help them scale them up. We believe everyone should be successful and enjoy life a little bit more.
You transitioned from working for a company full time to running your own businesses full time. What was the deciding factor to being your own boss?
I really never wanted a job, but when I sold the foot care business I signed a contract that required me to stay there for 18 months.
It was because I was learning so much that I ended up staying for nearly 5 years. I quickly learned the business framework and ended up in a senior management position running a $100 million dollar (plus) healthcare company.
I basically consider it the MBA I never got and I'm glad I did it.
The decision to move back to my own gig was not difficult in the end. I had already been bitten by the entrepreneur bug and it's hard to keep that little voice from dragging you back to the dark side. When the ownership of the healthcare company was changing again I decided the time was right to get into SEO and digital marketing full time.
I couldn't be happier that I made that choice and I'm happy to have started SEO Cheat Guides. We really do have the best group of SEO's and human beings on the internet. The best part of my day is talking to them all!
What do you think is the hardest thing about SEO?
I know a lot of new SEO's that get into the field find it overwhelming and I understand that. There is a LOT of technical information to digest but this is where I think people are going a little sideways.
I think you need to ask yourself do you want to be a great SEO or do you want to be a great entrepreneur.
The best way I can explain it would be if you were running a painting company, would you spend a bunch of hours learning how to be the best painter? Or would you hire good painters and spend your time marketing your services and selling paint jobs?
I think a lot of people get into SEO and forget SEO is like any other business. The focus of the entrepreneur should be on running the business, not on delivering the technical service.
Unless you aspire to run a boutique consulting service, it just makes sense to focus more time on marketing and lead generation for your business than it does to spend endless hours watching webinars about the latest and greatest new trick. The money is in building the roster of clients.
How hard is it to rank local businesses in the Google 3 Pack?
Once you know what you are doing, it is fairly easy. You can quickly see who is ranking, what they are doing, develop a plan to do slightly more than they are, and bam you will rank.
Now I don't want to understate things either. Different businesses and cities have different levels of competition. So the amount of effort required varies but essentially more competition just means the bar is set that much higher.
Why is it difficult for new Internet marketers and beginner/advanced SEO's to get clients?
I think the biggest challenge new SEO's and marketers face is they spend way too much time worrying about becoming competent SEO's and way to little time on lead generation. I recently wrote a 3000 word blog post entitled "How to make attracting new SEO clients simple and easy" that gives a little explanation of what I do to build my client roster.
Truthfully though I think it lays out a very clear approach to bringing in new business for SEO's and or new marketing consultants. Generating the business is LITERALLY the base everything is built on so why wouldn't people spend more time strengthening this? I know it's because they aren't comfortable with selling and they are more technical but you can take that same technical approach to selling….and it works!
Can you provide 3 actionable steps for newbie SEO's on selling?
1. Pick an industry to focus on, study it, talk to business owners, understand their problems, and the problems they solve for their clients.
2. Figure out a product or service you can offer them at an irresistible price (commonly referred to as a tripwire offer). Deliver the product or service in such a way that they can't help but be impressed with your work.
3. Then spend the rest of your time building products and services that add massive value to your clients that you can deliver at a price that allows you to make money and them to receive a ROI (return on investment).
What books do you recommend people read in regards to marketing/selling?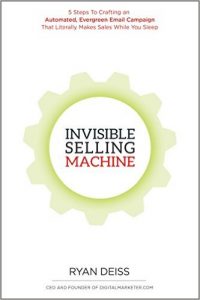 Is it difficult to keep clients on a retainer? What is the drop off rate when it comes to keeping them? (3 months? 6 months etc.)
I have had many of my SEO clients for nearly 5 years now. I think if you have a system that delivers true value and you are constantly looking for ways to help your client grow they won't be in a hurry to leave you.
Where some SEO consultants run into problems is they focus too much attention and energy on ranking their clients on page one of a Google search for a keyword. They rank the client and simply stop there. In cases like this, I believe they are only delivering half of the value to the client.
At the end of the day your client should not just be concerned with their rankings. They should be concerned with the number of new leads you bring into their business (which is ironically the same thing everyone should focus on in their own business as well).
This means you need to focus on conversions and you do this through understanding the sales process including the various steps the prospects will go through. If you help your client build out a process that moves cold traffic to prospects, then prospects to leads, and leads to customers. Your customers will stay with you forever, as you become indispensable to their business. Focus on the long term play!
What tools do you use and recommend for those wanting to attract more new clients to their business?
I think the key to attracting new clients is changing the way the discussion happens. I like to educate my prospects in some way about their business before I ever try to sell them anything. This changes the way they view me (positioning).
As Dan Kennedy often likes to say, "You go from being an annoying pest, to a welcomed guest" if you do this right. In addition I usually start by offering new prospects a tripwire offer that meets the following criteria.
Be unique both in approach and what's offered
Provide a high perceived value for your target prospect
Solve a real problem (pain point)
Easy and cheap for me to implement
Doing this begins that relationship where you become indispensable to their business. All you need is a foot in the door and you'll prosper from there.
Do you offer any consulting for newbies wanting to get into SEO?
I do offer coaching for SEO's that are looking to grow or launch an SEO business as it is an area that I know very well but people need to know that this coaching is specific to business development and lead generation and not specifically to SEO training. While I know the technical parts of SEO very well I practice what I preach and I leave this to other professionals while I scale my business.
So, my focus is really on helping them scale their SEO Company. I like to give back to this phenomenal community of people too so we offer a ton of free guides on my site. These guides are designed to walk you through various SEO tasks step by step. It is easy to delegate these tasks to virtual assistants and gives you a bit of insight into how I've grown my business.
Last but not least, is there anything you want to share with the community?
Online marketing is a great way to make a comfortable living working from home and it doesn't require a large up front investment to get started. The vast majority of businesses in North America are small businesses and they ALL need help finding more customers.
You just need to look for a business that needs your help, figure out a solution, and once you have delivered value, find a way to offer it to similar businesses in different cities. Also, you need to practice your selling skills. Whether you like it or not you can be the best SEO on the block but you'll be dead broke if you can't sell. There are tons of products available out there so if you aren't comfortable selling on your own find a product that speaks to you and use it to your advantage!
I know you can do it!!