12 Must Watch Shows Like Pretty Little Liars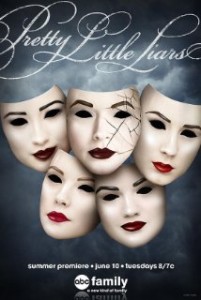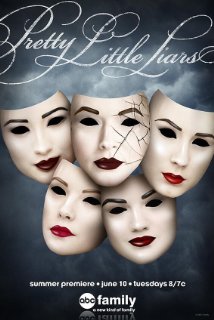 Here are my favorite shows that are quite similar to Pretty Little Liars. Keep in mind the list is in no particular order. The first on the list should be the next show you should watch…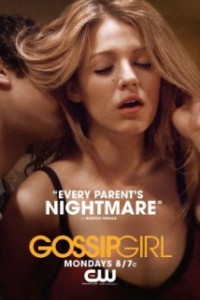 High school is over for the privileged former students at an exclusive prep school on Manhattan's Upper East Side, but Gossip Girl still shares text-messaged scoops on scandals and heartache. As the graduates embark on their futures, with some attending college and others focusing on burgeoning careers, Gossip Girl continues to stir the pot and feed any potential scandals. And still the identity of Gossip Girl remains a mystery. From executive producers Josh Schwartz, Stephanie Savage, Leslie Morgenstein, Bob Levy and Joshua Safran.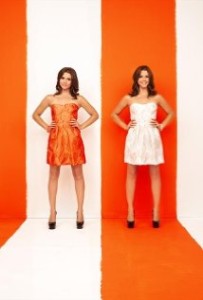 Emma Becker and Sutton Mercer are, unbeknownst to them, identical twins. Separated at birth and unaware of each other's existence, the girls have led very different lives. Emma is a kind-hearted foster kid while Sutton was adopted by wealthy parents and lives what is seemingly every teenager's dream life. When Emma learns about her long-lost twin, the teens are eager to meet each other but ultimately agree to continue living their separate lives.
That is, until Emma has an unfortunate encounter with her foster family and flees to the only person to whom she can turn — Sutton. When they meet, Emma agrees to step into Sutton's life for a few days while Sutton searches for their birth mother. But when Sutton fails to show up at the time the girls agreed to meet again, Emma must decide whether to come clean about her identity, and put herself at risk, or continue secretly living Sutton's life.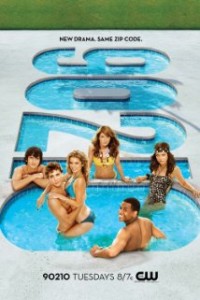 "Beverly Hills, 90210" gets a facelift in an edgier drama about a tight-knit circle of friends from West Beverly — a glamorous world of privilege. After high school, relationships within the group are tested and loyalties are questioned as their journeys into adulthood lead them in many different directions. While some decide to attend college, others embark on careers that include acting, singing and business ventures. The friends try to maintain their closeness in the world-famous zip code, where anything can happen.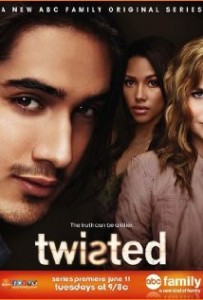 When charismatic Danny Desai returns to his hometown after spending five years in juvenile detention, he sees that things are no longer as he remembered them. His mother's socialite status has plummeted due tohis incarceration, and his childhood friends Jo and Lacey have grown apart and are at opposite ends of the social spectrum. Lacey is popular and dating the captain of the soccer team, while Jo struggles to put the trauma of the past behind her.
Jo wants to give Danny a second chance, but when she asks for answers about the motive behind his crime, he won't — or can't — reveal the information. When a fellow student is found dead in her home, the town spins into a frenzy of suspicion and mystery — with Danny as prime suspect. Jo and Lacey must decide if their childhood friend is guilty or just a victim being persecuted for his twisted secrets.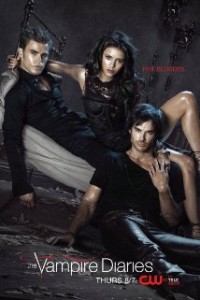 A few months after their parents are killed in a tragic car accident, Elena Gilbert and her brother, Jeremy, are trying to come to terms with their grief. For Elena, formerly popular and involved with school and her friends, it's a struggle to hide her sadness. She finds herself drawn to a handsome and mysterious new student, Stefan, unaware that he is a centuries-old vampire doing his best to live peacefully among humans. His brother, Damon, however, is the embodiment of vampire stereotypes, including violence and brutality, and the two brothers wage a war for the souls of Elena and everyone else in her small Virginia town. Based on the series of novels by L.J. Smith.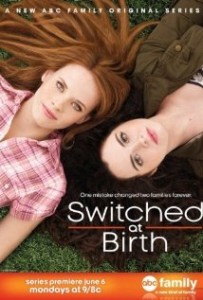 Bay Kennish is a teenager who grew up in a wealthy family with two parents and a brother. Fellow teen Daphne Vasquez, who lost her hearing at an early age, was raised by a single mother in a working-class neighborhood. One day in her high-school chemistry class, Bay discovers that her blood type doesn't match either of her parents'. Official tests confirm that Bay is not her parents' birth child. When the Kennish family meets Daphne and her mom, Regina, they realize that the girls were switched at birth. The news prompts the Kennishes to allow Regina — who is experiencing financial difficulties — Daphne and Daphne's grandmother to live in their guest house. The two polar-opposite families struggle to learn how to live together for the sake of the girls, who try to keep their footing in both the world they know and the new one into which they are thrown.