8 Anime Like A Summer Snow Rendezvous [Natsuyuki Rendezvous] [Recommendations]
Do you smell romance in the air? New fond relationship blooming, while couples that been together for many years still share the same feelings as they do when they first met each other. Romance is a beautiful thing.
For this list, we're going to check out anime that has romance in it, if you couldn't figure that out. With shows such as "A Summer Snow Rendezvous."
A young man by the name of Ryousuke Hazuki, whose heart has been stolen away, by the local floral shop' owner the beautiful Rokka Shimao. To get closer to her, he decides to get a part-time job at the shop, but there's one thing that stands between him and Rokka which that isRokka's deceased husband, who is a ghost.
This show, at times, had me in tears. It's emotional and excellent to watch. I do have more to give you, so let's go with 8 Anime Like A Summer Snow Rendezvous [Natsuyuki Rendezvous].
Hal (Haru)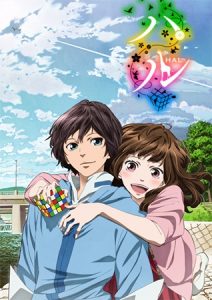 Let's kick this list off with a tragedy but becomes a lighthearted show.
Left heartbroken and gloomy, Kurumi is a beautiful young woman, who isolated herself in a small house, after her beloved boyfriend, Hal, died in a sudden airplane accident. When her grandfather requests the help of a humanoid robot named Q01, who's there to save Kurumi from despair, it takes on the appearance of Hal.
"Hal" is a great romantic story, telling us of finding the past and growing closer to one another. To accept our flaws and understand ourselves.
Golden Time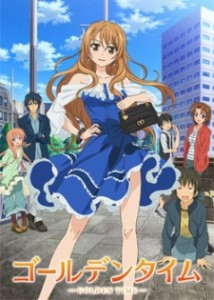 We get into some comedy hijinks, even though it may not sound like it.
Due to a tragic accident, Banri Tada is struck with amnesia, but instead of taking this as a negative he takes it as a positive. After having a glimpse of college life, Banri learns that he is in a new world, a place where he can be reborn, to have new friends, fall in love, makes mistakes and grow.
If you want a good romance story with realistic and light-hearted comedy, then "Golden Time" is one of the anime that you should watch.
Maison Ikkoku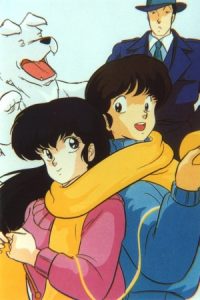 Now, we have a mixture of romance, comedy, and slice of life.
20-year-old Yusaku Godai, a calm, and good-natured young man, is doing his best to make friends and enjoy life. But it is hard for him since he is being teased and taken advantage of by his other. As he makes the decision to move out to a more peaceful residence, he bumps into the beautiful Kyoko Otonashi, who introduces herself as the new manager.
They start to get closer to one to the other and things start to get serious.
This is a very touching and cute series. The characters are likable, the development and progress of the story flow nicely.
Skating Rink Kaleidoscope (Ginban Kaleidoscope)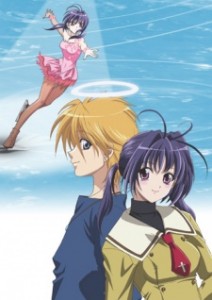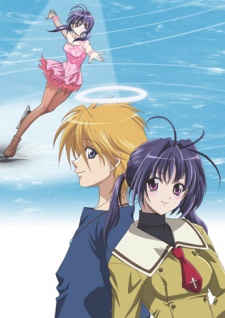 At times, you need some drama to get the romance.
Sakurano Tazusa is a representative for Japan at the winter Olympics' figure skating competition. Although her ability is questionable as she constantly falls during critical moments in the competitions. During at which, her body gets proses by a Canadian teen ghost by the name of Pete.
He wants to use her body for 100 days, in order to go to the afterlife.
Such a beautiful story that is worth re-watching all over again.
The Light of a Firefly Forest (Hotarubi no Mori e)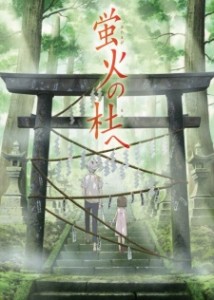 As she loses her way in the ancient forest while visiting her uncle, Hotaru Takegawa is thrilled to find a masked forest spirit named Gin. She learns the hard way that she should not touch the boy, or he would disappear. Throughout out the years, they became such good friends but it seems things get completely as they start to have romantic feelings for one and another.
Give this a watch, you won't regret it. But make sure you have a box of tissues at the ready, it's a real tearjerker.
The Girl Who Leapt Through Time (Toki wo Kakeru Shoujo)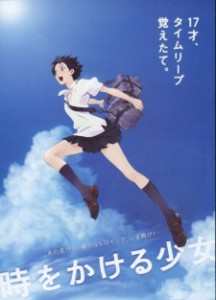 In her last year of high school, Makoto Konno is having a hard time deciding what to do with her future. As she tries to figure out what she wants to do with her life, she accidentally discovers that she is capable of literally leaping through time.
This is a beautiful movie, which is good for many things, it is well worth spending one and a half hour of your life watching.
The Garden of Words (Kotonoha no Niwa)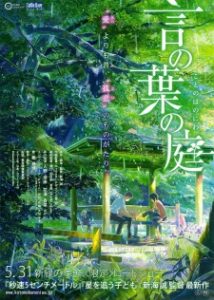 On a rainy morning in Tokyo, Takao Akizuki decides to skip class to sketch designs in a beautiful garden. Where he meets Yukari Yukino, a beautiful yet mysterious woman. They keep on seeing each other, which things starts to get very intensive.
This is not simply a bittersweet romance but a subtle journey into the solitude and desires humans hold, within a prominent and relevant modern day social context.
Say "I Love You". (Sukitte Ii na yo.)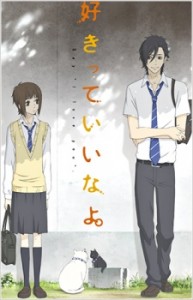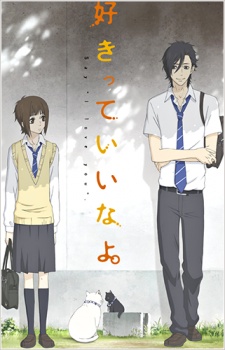 After a traumatic incident where all her so-called friends suddenly turned their backs on her, Mei Tachibana idea of friendship changed forever. So she decides to stay away from people as much as possible. It seems to work except a boy by the name of Yamato Kurosawa, who seems very concern with her.
As it turns out, they start to have a friendship and it looks like it's about to get serious.
The art is gorgeous and the music complements it perfectly. Overall,  please try this one, it's worth it