7 Anime Like A Town Where You Live [Kimi no Iru Machi]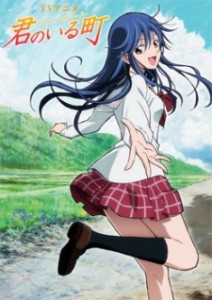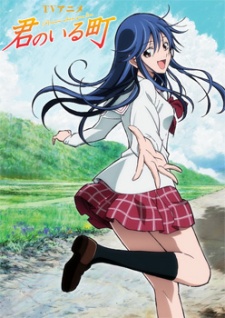 Here are my favorite picks for anime like Kimi no Iru Machi. Keep in my the list is in no particular order. Enjoy the recommendations!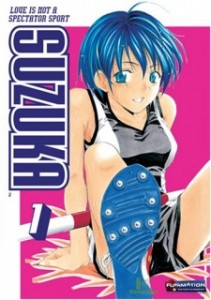 Yamato Akitsuki travels to Tokyo alone to study in one of the high schools located within the area. He lives in with his aunt who operates a public bath solely for the ladies in the local district and begins his normal high-school life. One day, he chances upon a girl in school and is immediately mesmerized by her beauty. He is shocked when he realizes later that the girl, Suzuka, is actually living next door to him. From then on, Yamato's ordinary life begins to change little by little. (Source: ANN)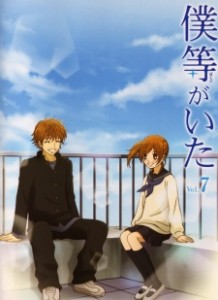 Nanami Takahashi welcomes the start of her high school life with great expectations of making as many friends as possible. There is much talk among the girls about a popular boy, Motoharu Yano, who has 2/3 of the girls in his middle school liking him. When Nanami asks Yuri Yamamoto, the girl sitting next to her, about Yano, the latter curtly replies that she dislikes him. Nanami is clueless of who Yano is until the day of the class nomination when she made a fool of herself by calling the name of her new friend wrongly. It turns out that she has actually met Yano along the corridors (unaware of his true identity) and he tricked her by providing a random name, resulting in the embarrassing incident in class. Nanami was initially mad at Yano but after a few encounters with him, she begins to find herself liking him.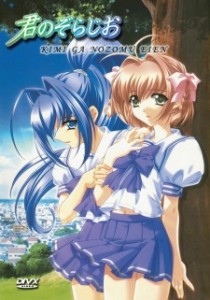 At first, Takayuki Narumi is befriended by Mitsuki Hayase only because Mitsuki's best friend, Haruka Suzumiya has a crush on him; however since then, Takayuki, his pal Shinji Taira, and Mitsuki have grown to be the best of friends. Then one day, Haruka confesses to Takayuki her love for him. Not wanting to hurt her feelings, Takayuki agrees to go out with her. After a few incidents, their relationship gets intimate, even while Takayuki and Mitsuki begin to realize their feelings for each other. But suddenly, when tragedy strikes, things are never the same for these four friends again.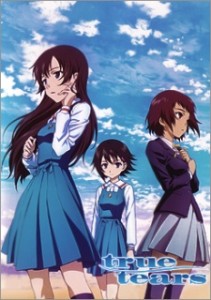 Shinichiro is a student living in what would be a dream come true for most high school boys, but for him is mostly a frustration. A well-liked girl in school named Hiromi has lived in his house for a year along with his family. Her father was a close friend of the family, and when he died they immediately took her in. She is popular, always smiles, is talented in sports—but Shinichiro knows there must be tears inside her. Having an artistic tendency, he makes watercolors of her and thinks about wishing to ease her tears. Yet, he cannot bring up the nerve to talk to her even in his own home. She, too, is quiet and withdrawn in their house, quite unlike at school. Shinichiro is also distracted by teasing from his friend Nobuse for watching Hiromi from afar, a curse of bad luck from a strange girl named Noe, and being forced to perform Muhiga dancing. By helping Noe, he hopes to ease his own problems, yet he seems to have difficulty helping himself. (Source: ANN)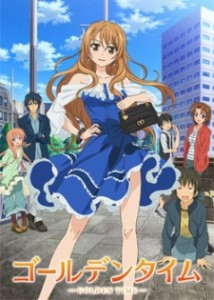 Banri Tada is a newly admitted student at a private law school in Tokyo. However, due to an accident, he lost all of his memories. During his freshman orientation, he encounters another freshman from the same school, Mitsuo Yanagisawa, and they hit it off at once. Without any memory of each other, their lives become more and more intertwined as if set by the hands of fate. But what is their fate, and will it lead to happiness or another memory to forget… (Source: Crunchyroll)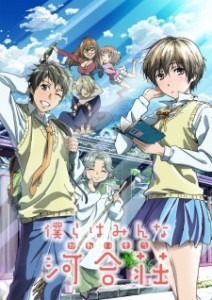 Thanks to his parents' job transfer, high school freshman Kazunari Usa finally gets to enjoy living on his own in the Kawai Complex, a boarding house that provides meals for its residents. Ritsu, the senpai he admires, also lives in Kawai Complex, as do a few other "unique" individuals: his masochistic roommate Shirosaki; beautiful, big-breasted Mayumi who has no luck in finding men; and sly, predatory college woman Sayaka. Surrounded by these people, Usa never finds his daily life boring. (Source: ANN, edited)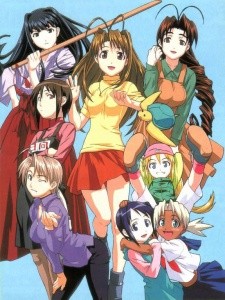 Keitaro Urashima promised a girl when he was young that they would meet up again at Tokyo University in the future. Sadly, in the National Practice Exam, Keitaro ranked 27th from the bottom. Knowing his grandmother owned a hotel, Keitaro intended to stay there while continuing his studies for Tokyo U, only to find out the hotel had long been transformed into an all-girls dormitory. Through an odd twist of fate, Keitaro eventually became the manager of the dorm, beginning his life of living with 5 other girls.
References: MyAnimeList, Wiki, ANN