10 Anime Like Acchi Kocchi [Recommendations]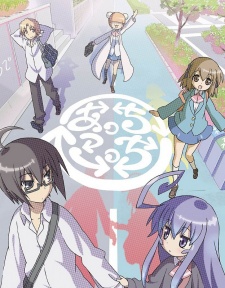 Here are my favorite picks for anime like Acchi Kocchi. Keep in mind the list is in no particular order. Enjoy the recommendations!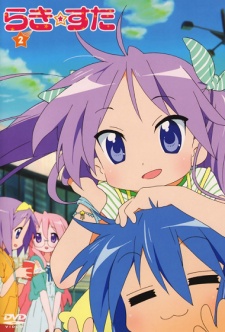 Having fun in school, doing homework together, cooking and eating, playing videogames, watching anime. All those little things make up the daily life of the anime—and chocolate-loving—Izumi Konata and her friends. Sometimes relaxing but more than often simply funny! (Source: AniDB)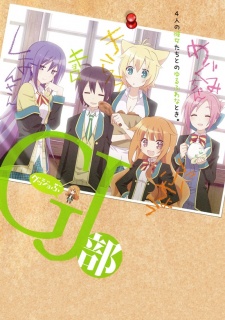 Shinomiya Kyouya is forced to become a new member of the GJ, an unidentified club that dwells in a room of the former building of a certain school. Here he meets the club leader, Mao, a short girl with a big attitude; Mao's younger sister, Megumi, who has the heart of a bipolar angel; the recognized genius with a lack of common sense, Shion; and the always-hungry and mysterious Kirara. Time flies with these unique girls around. (Source: MyAnimeList)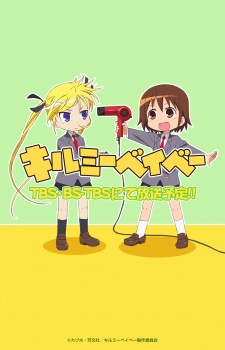 Kill Me Baby is the touching story of Yasuna, a normal (?) high school girl, and Sonya, her best friend who happens to be an assassin. Unfortunately, little Sonya's trained assassin instincts often work against her and others in her daily high school life, as Yasuna's often-broken wrist can attest to. She just wanted a hug, but she ended up with a broken neck. Isn't it sad? No, it's hilarious.
Not even Yasuna's intense ninja training can prepare her for the exciting adventures in this explosive 4-panel manga adaptation. (Source: MyAnimeList)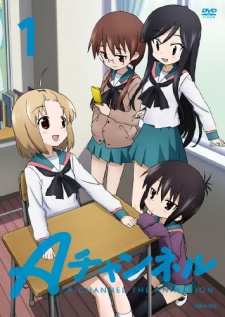 Tooru and Run have been best friends forever, so when Tooru learns that she's managed to get into the same high school as Run, she runs to tell her… only to find Run in a compromising position with yet another girl, Yuko. Needless to say, that makes things a bit awkward at school, with Tooru fending off those who might be interested in Run while Yuko and their other girlfriend, Nagi, have to deal with Run's own penchant for drama. (Source: Sentai Filmworks)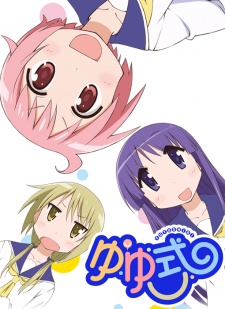 The story follows the school life of the three girls, Yuzuko, Yukari, and Yui, who join their high school's Data Processing Club. The odd friendship between the three make for wacky humor in even the most mundane of events. (Source: MyAnimeList)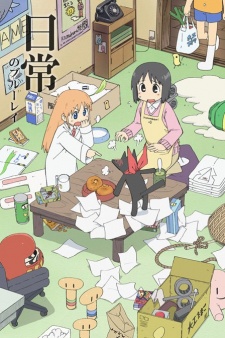 While the title suggests a story of simple, everyday school life, the contents are more the opposite. The setting is a strange school where you may see the principal wrestle a deer or a robot's arm hide a rollcake. However there are still normal stories, like making a card castle or taking a test you didn't study for. (Source: MyAnimeList)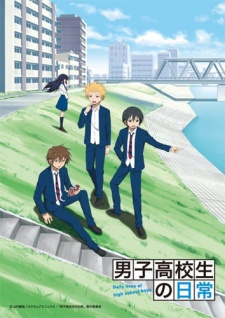 Tadakuni, Hidenori, and Yoshitake are students at the all-boys academy, Sanada North High School. This is a tale about just that—their daily lives as students. Winning the basketball tournament? Finding true love? You won't find any of that here. Whether it's sparking random arguments while hanging out with friends, meeting that one weird co-worker at a part-time job, or even letting imaginations run wild on a windy afternoon, we've all experienced the show's ordinary but true-to-life themes at one point or another. (Source: NIS America)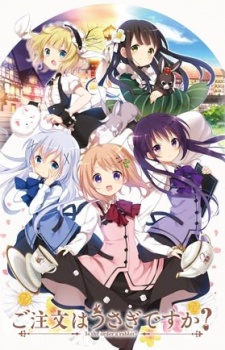 Cocoa arrives at the cafe Rabbit House one day, excited for rabbits. She actually all but lives in that cafe. She meets lots of different girls there, including a tiny and cool girl named Chino, a tough and soldier-esque girl named Rize, a spacey and quintessentially Japanese girl named Chiyo, and the ordinary but dignified Sharo. (Source: ANN)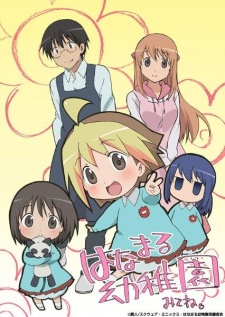 Anzu goes to a kindergarten with her friends, the shy Koume and the eccentric Hiiragi. Together they try to attract attention from their caretaker Tsuchida. However, he is clearly more interested in the pretty Yamamoto who supervises the class next door. (Source: MyAnimeList)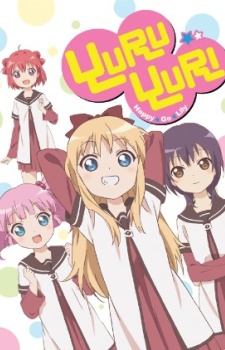 After a year in grade school without her childhood friends, first year student Akari Akaza is finally reunited with second years Yui Funami and Kyouko Toshinou at their all-girls' middle school. During the duo's first year, Yui and Kyouko formed the "Amusement Club" which occupies the now nonexistent Tea Club's room. Shortly after Akari joins, one of her fellow classmates, Chinatsu Yoshikawa, pays the trio a visit under the impression that they are the Tea Club; it is only once the three girls explain that the Tea Club has been disbanded that they can convince Chinatsu to join the Amusement Club—a group with no purpose other than to provide entertainment for its members.
Based on the slice-of-life manga by Namori, Yuru Yuri is an eccentric comedy about a group of girls who spend their spare time drinking tea and fawning over each other, all while completely failing to even notice the supposed main character Akari amongst them. [Written by MAL Rewrite]
References: MyAnimeList, Wiki, ANN