12 Anime Like Yona of the Dawn [Akatsuki no Yona]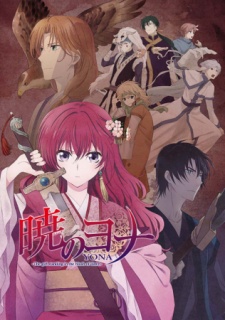 Here are my top picks for anime like Yona of the Dawn. Keep in mind the list is in no particular order. Enjoy the recommendations!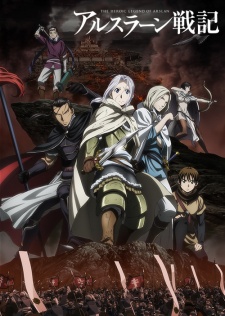 In the prosperous kingdom of Pars lies the Royal Capital of Ecbatana, a city of splendor and wonder, ruled by the undefeated and fearsome King Andragoras. Arslan is the young and curious prince of Pars who, despite his best efforts, doesn't seem to have what it takes to be a proper king like his father. At the age of 14, Arslan goes to his first battle and loses everything as the blood-soaked mist of war gives way to scorching flames, bringing him to face the demise of his once glorious kingdom. However, it is Arslan's destiny to be a ruler, and despite the trials that face him, he must now embark on a journey to reclaim his fallen kingdom.  (Source: Kodansha USA)
Although her name means "snow white," Shirayuki is a cheerful, red-haired girl living in the country of Tanbarun who works diligently as an apothecary at her herbal shop. Her life changes drastically when she is noticed by the silly prince of Tanbarun, Prince Raji, who then tries to force her to become his concubine. Unwilling to give up her freedom, Shirayuki cuts her long red hair and escapes into the forest, where she is rescued from Raji by Zen Wistalia, the second prince of a neighboring country, and his two aides.
Hoping to repay her debt to the trio someday, Shirayuki sets her sights on pursuing a career as the court herbalist in Zen's country, Clarines. Akagami no Shirayuki-hime depicts Shirayuki's journey toward a new life at the royal palace of Clarines, as well as Zen's endeavor to become a prince worthy of his title. As loyal friendships are forged and deadly enemies formed, Shirayuki and Zen slowly learn to support each other as they walk their own paths. [Written by MAL Rewrite]
While visiting the National Library, junior-high students Miaka Yuuki and Yui Hongo are transported into the world of a mysterious book set in ancient China, "The Universe of The Four Gods." Miaka suddenly finds herself with the responsibility of being the priestess of Suzaku, and must find all of her celestial warriors for the purpose of summoning Suzaku for three wishes; however, the enemy nation of the god Seiryuu has manipulated Yui into becoming the priestess of Seiryuu. As enemies, the former best friends begin their long struggle to summon their respective gods and obtain their wishes… [Written by MAL Rewrite]
Saiunkoku is a world of eight provinces or houses, each named after a different colour. The new Emperor, Shi Ryuuki, has gained for a reputation for being uninterested in courtly matters and for flaunting his love for men. Shuurei, although born of the important Kou family, has difficulty making ends meet. She easily accepts an invitation to be the Emperor's concubine in order to turn him into a good ruler. The mysterious Seiran, a young man who was adopted by her father, goes with her as Ryuuki's bodyguard. Entering the imperial palace revives Shuurei's dream of being a court official and, together with the many companions she meets along the way, continues moving bravely forward while trying to fend off the Emperor's advances. (Source: ANN)
Nakajima Youko is your average somewhat timid high school student. One day, a strange man named Keiki appears before her, swearing allegiance. Before she could properly register what was happening, demon-like creatures attack Youko and her friends, after which they are pulled into a different world. A world unlike what she has ever known. Separated from Keiki, Youko and her friends must do whatever they can if they wish to survive in this new world.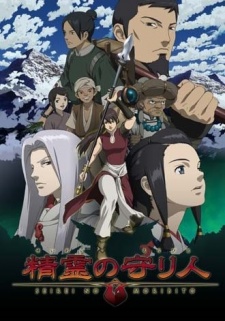 At a time when the balance of nature still held the civilizations of mankind in thrall, young prince Chagum has been accused of being possessed by an evil spirit: the water demon, which once perished at the hands of the emperor 100 years ago. This could possibly mean great misfortune. Not only for the Imperial family, but for the entire world as well. Court advisors only see one solution. Chagum must be put to death by his own father's hand. His salvation is in the form of Balsa, a spear woman and mercenary from Kanbal, the kingdom across the mountains. Her skills are legendary, and although reluctant, she is held by a mysterious vow to save eight souls before she dies. Can she fend off an entire empire and make Chagum her eighth soul? (Source: RightStuf)
References: Wiki, MyAnimeList, ANN