7 Anime Like Akuma no Riddle [Riddle Story of Devil]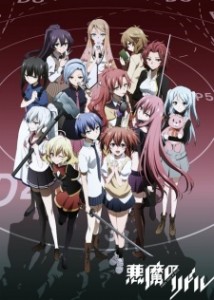 Here are my favorite picks for anime like Akuma no Riddle. Keep in my the list is in no particular order. Enjoy the recommendations!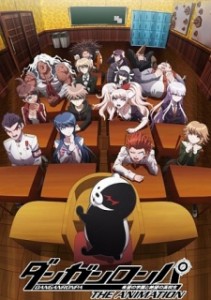 Hope's Peak Academy is an elite high school that accepts only the most talented students. Individuals who successfully enroll receive their own unique titles, suitably reflective of their skills and traits. Of the fifteen candidates admitted to the peculiar school that year, Makoto Naegi is a completely ordinary individual who has been accepted by sheer chance, with the title of "Ultimate Lucky Student."
Naegi and his fellow classmates are initially ecstatic to be chosen to study at this prestigious institution, but these feelings of happiness are short-lived. They are soon confronted by Monokuma, the principal and resident bear, who traps them inside the school. The pupils' hopes of escape and graduation hinge on one of them successfully murdering one of their peers without being discovered. However, if the killer is caught, he or she will be executed, and the remaining survivors will be left to continue the deathmatch until only a single victor remains. [Written by MAL Rewrite]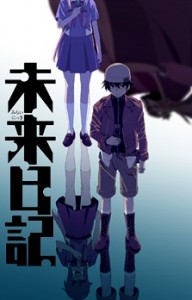 Mirai Nikki is focused around the main character, 15 year-old Yukiteru Amano, who is a bit more submissive than your average teenager. Yukiteru even has a habit of conversing with imaginary friends through his cellphone, in a record he calls his diary. Despite Yukiteru's lack of social skills, he inadvertently gets thrown into a relationship with Yuno Gasai, a very passionate girl of similar age that attends his school. The characters' impending collaboration is forced by the take-off of the story's setting theme, a survival game.
Yukiteru and Yuno confront their connection and contemplate working together in the midst of this survival game upon being connected to each other in an interesting and subtlety disturbing way. There are 12 total combatants, including Yukiteru and Yuno. They are all given special diaries that possess unique powers to assist the individual regarding their survival chance. This survival game is conducted and monitored by God himself and the winner shall ascend to his throne, becoming the universe's new one-and-only god. There is but one victor. Who will be this world's champion? Watch as these combatants fight for survival and a chance at godhood.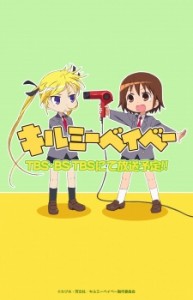 Kill Me Baby is the touching story of Yasuna, a normal (?) high school girl, and Sonya, her best friend who happens to be an assassin. Unfortunately, little Sonya's trained assassin instincts often work against her and others in her daily high school life, as Yasuna's often-broken wrist can attest to. She just wanted a hug, but she ended up with a broken neck. Isn't it sad? No, it's hilarious.
Not even Yasuna's intense ninja training can prepare her for the exciting adventures in this explosive 4-panel manga adaptation.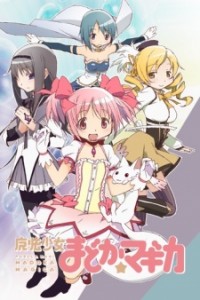 She has a loving family and best friends, laughs and cries from time to time… Madoka Kaname, an eighth grader of Mitakihara middle school, is one of those who lives such a life. One day, she had a very magical encounter. She doesn't know if it happened by chance or by fate yet. This is a fateful encounter that can change her destiny—this is a beginning of the new story of the magical girls. (Source: Aniplex of America)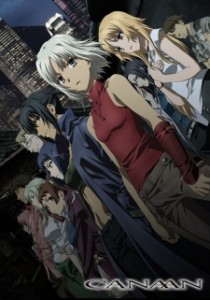 Oosawa Maria is a Japanese photographer currently working in Shanghai, China. Along with her partner Mino, she searches for potential newsworthy stories throughout the city. When strange events occur at a local festival, Maria and Mino immediately investigate. Quickly, the two are immersed in a battle between unknown masked men and a strange, white-haired woman. Just when Maria is about to be caught in the crossfire, an old friend by the name of Canaan appears and helps Maria escape. But a sinister plot over a deadly virus soon develops, and Canaan learns she must confront her past if she wants any chance at stopping the perpetrator and saving her friends. [Written by MAL Rewrite]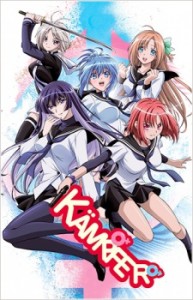 Waking up transformed into a beautiful girl might be the stuff of some guys' fantasies, but when the suddenly effeminatized Natsuru is informed by a stuffed tiger that he's now a Kampfer, a mystical fighter who has to fight other Kampfers in female form, his life becomes a living nightmare!
Putting aside the obvious "plumbing" issues, Natsuru's best childhood friend turns out to swing the other way and SHE has a crush on his new female body. Not complex enough? Natsuru's school has separate sections for boys and girls, so he and she are now double enrolled. The rumor-mill has it that he's dating herself. And there are other Kampfers attending the school who want to take her out, and he's not sure which ones mean "on a date" and which ones mean "permanently." Oh, and did we mention that some Kampfers use swords and guns?! Hormones, fists, and other body parts will fly as the daring, new gender-blender defender must become a contender or die! (Source: Sentai Filmworks)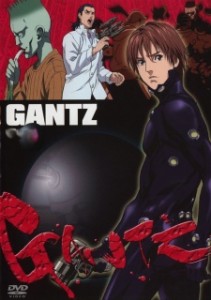 Thought your life was bad? Sometimes, death is worse. There is no salvation, peace, nor god waiting to receive you into their care. But wait, a god? Maybe you are talking about that big black ball stuck in the room with you. Now you are thrown into a game, fighting green aliens and robot monsters for the chance to survive.
When Kei Kurono is killed, he thus finds himself caught in such a game—a test of his skills, morals, and will to survive. His life is not his own; his death is spat and trampled upon over and over again. What happens if he does not listen? God knows.
A word of warning: Gantz is not for the faint-hearted, but neither is it as simple as it looks. Gore, rape, and violence is rampant, as are portrayals of greed, violence, and all the ugliness that one sees in society today. [Written by MAL Rewrite]
References: MyAnimeList, Wiki, ANN