7 Anime Like Amnesia [Recommendations]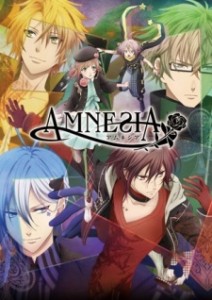 Here are my favorite picks for anime like Amnesia. Keep in my the list is in no particular order. Enjoy the recommendations!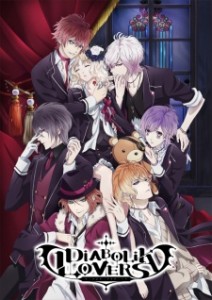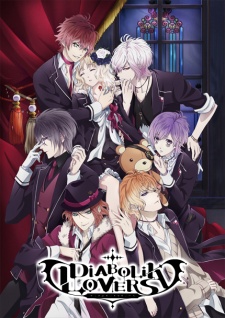 Yui Komori used to see dead people. But as troubling as past glimpses of spirits, poltergeists, and psychic phenomena may have been, they pale into insignificance compared to what she's about to discover once she's forced to transfer to a new school. Because it turns out that her own history is very different from what she thought it was, and she has a very different kind of family waiting for her.
Now she'll be sharing her living space with six very attractive young men, though not a single one is human. And while her new dorm mates may be brothers, and their attraction to her involves her bloodline, "brotherly" is the last word to describe their intentions. In moving from her father's church to becoming the object of six blood lusting young vampires' affections, Yui will undergo the most shocking, soul ripping and draining experience any teenage girl could imagine in her wildest fantasies… or most salacious nightmares. (Source: Sentai Filmworks)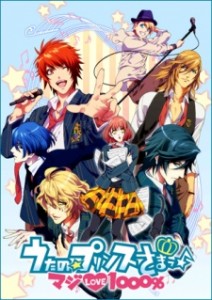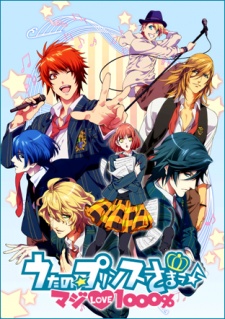 With dreams of becoming a composer and someday writing a song for her favorite idol, Haruka enters the Saotome Academy, a prestigious performing arts school. If successful there, she'll be able to join the Shining Agency after graduation. However, it won't be so easy when Haruka is already surrounded by potential idols and composers. On top of that, her homeroom teacher is a current idol, the headmaster was a record-breaking singer, and the academy itself is a chaotic place where anything can happen. Which prince of song will be paired up with Haruka?! Uta no Prince Sama is an exciting, coming-of-age romantic comedy that will be like sweet music to your eyes and ears!
(Source: NicoNico)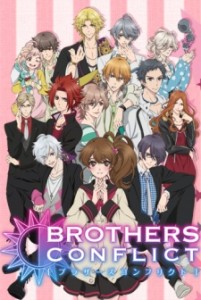 Hinata Ema is the only daughter of a famous adventurer, Hinata Rintarou. One day, Ema learns that Rintarou is going to remarry with a successful apparel maker named Asahina Miwa. Since she doesn't want to disturb them, Ema decides to move out and live with her 13 new brothers in a mansion called Sunrise Residence. As they live under the same roof, romance is starting to grow between Ema and the Asahina brothers. (Source: AniDB)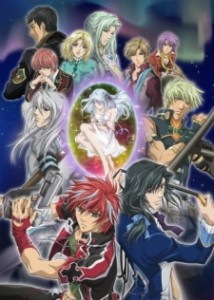 While the young Angelique lives out her days peacefully in her school, attacks from the monstrous Thanatos has been increasing everywhere else. Two Purifiers show up one day, men with the power to exterminate the Thanatos. One of them, Nyx, attempts to convince Angelique to join them in their work, as she has the power to be the only female Purifier. As Angelique hesitates, a Thanatos shows up in their school. Nyx and the other Purifier, Rayne, fight a losing battle. With her classmates falling prey to the Thanatos, and the Purifiers beaten to submission, Angelique's desire to save everyone awakens. She became the only female Purifier in their land of Arcadia, the one known as the "Queen's Egg".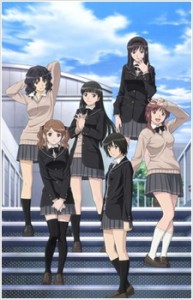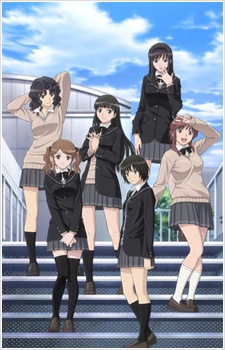 Two years ago, Tachibana Junichi got his heart broken by a girl who didn't show up for a date on Christmas Eve. Now a second year student in high school, Junichi spends his days inside his closet planetarium, going to school and hanging out with his friends Tanamachi Kaoru and Umehara Masayoshi.
After a chance encounter with one of the most beautiful girls in school, the third year student Morishima Haruka, Junichi finds himself spending time with her, carrying books for her or having her unexpectedly jump on his back and act as she's a jockey and he's her horse. Soon enough, Junichi becomes romantically interested in Haruka which leads to…
Amagami SS is based on a PS2 dating game featuring six different girls. The story of the anime will be arranged in an omnibus format, with each heroine getting her own version of the story animated. Each heroine will sing her own version of the ending theme song.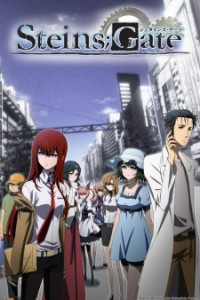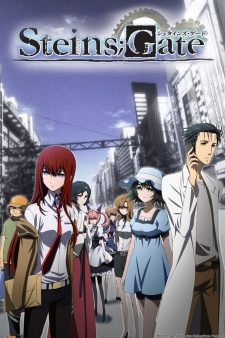 The self-proclaimed mad scientist Rintarou Okabe rents out a room in a rickety old building in Akihabara, where he indulges himself in his hobby of inventing prospective 'future gadgets' with fellow lab members: Mayuri Shiina, his air-headed childhood friend, and Hashida Itaru, a perverted hacker nicknamed "Daru." The three pass the time by tinkering with their most promising contraption yet, a machine dubbed the "Phone Microwave," which performs the strange function of morphing bananas into piles of green gel.
Though miraculous in itself, the phenomenon doesn't provide anything concrete in Okabe's search for a scientific breakthrough; that is, until the lab members are spurred into action by a string of mysterious happenings before stumbling upon an unexpected success—the Phone Microwave can send emails to the past, altering the flow of history.
Adapted from the critically acclaimed visual novel by 5pb. and Nitroplus, Steins;Gate takes Okabe through the depths of scientific theory and practicality. Forced across the diverging threads of past and present, Okabe must shoulder the burdens that come with holding the key to the realm of time. [Written by MAL Rewrite]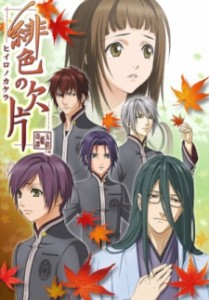 Every girl dreams of being an enchanted princess, but how many stop to think about all the grim and horrible things that happen in fairy tales? That's a lesson Tamaki learns all too graphically when she's attacked by creatures she thought only existed in myths! Fortunately, she's rescued by an extraordinary young man: one who's not only part demon; but her future classmate as well, and one of the group of protectors that Tamaki will need if she's going to fulfill her destiny as a Tamayori princess. A destiny that no one's bothered to tell her she's inherited until just now! And if it wasn't bad enough to learn that every plan she'd had for the future has to change, to top it all off, Tamaki still has to start attending a new high school as well! (Source: Sentai Filmworks)
References: MyAnimeList, Wiki, ANN