9 Anime Like Ao no Exorcist [Blue Exorcist] [Recommendations]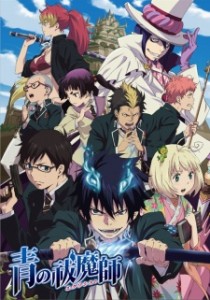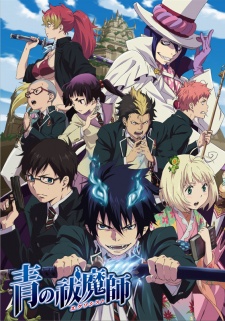 Here are my favorite picks for anime like Blue Exorcist. Keep in mind the list is in no particular order. Enjoy the recommendations!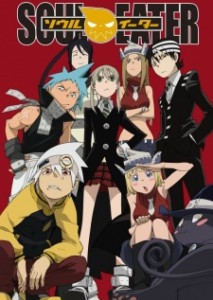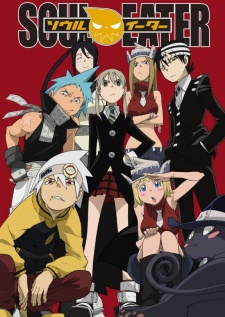 Death City is home to the famous Shibusen, a technical academy headed by the Shinigami–Lord Death himself. Its mission: to raise "Death Scythes" for the Shinigami to wield against the many evils of their fantastical world. These Death Scythes, however, are not made from physical weapons; rather, they are born from human hybrids who have the ability to transform their bodies into Demon Weapons, and only after they have consumed the souls of 99 evil beings and one witch's soul.
Soul Eater Evans, a Demon Scythe who only seems to care about what's cool, aims to become a Death Scythe with the help of his straight-laced wielder, or meister, Maka Albarn. The contrasting duo work and study alongside the hot headed Black☆Star and his caring weapon Tsubaki, as well as the Shinigami's own son, Death the Kid, an obsessive-compulsive dual wielder of twin pistols Patty and Liz.
Soul Eater follows these students of Shibusen as they take on missions to collect souls and protect the city from the world's threats while working together under the snickering sun to become sounder in mind, body, and soul. [Written by MAL Rewrite]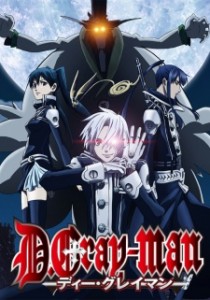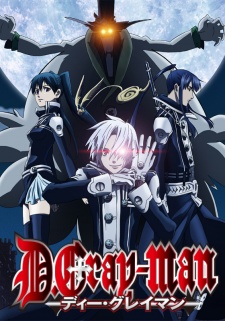 Toward the end of the 19th century, Allen Walker officially joins the organization of Exorcists that destroy the beings known as Akuma; mechanic weapons made by the Millennium Earl with the suffering souls of the dead. Allen has both a cursed eye and an anti-Akuma weapon as an arm, bearing the power of "Innocence," a gift given to him as an apostle of God. Allen, along with his fellow Exorcists must put a stop to the Millennium Earl's ultimate plot that could lead to the destruction of the world and all who live on it. (Source: MyAnimeList)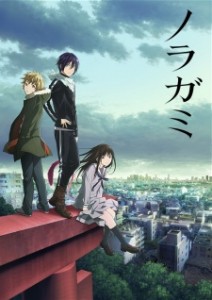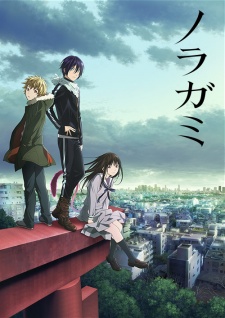 In times of need, if you look in the right place, you just may see a strange telephone number scrawled in red. If you call this number, you will hear a young man introduce himself as the Yato God.
Yato is a minor deity and a self-proclaimed "Delivery God," who dreams of having millions of worshippers. Without a single shrine dedicated to his name, however, his goals are far from being realized. He spends his days doing odd jobs for five yen apiece, until his weapon partner becomes fed up with her useless master and deserts him.
Just as things seem to be looking grim for the god, his fortune changes when a middle school girl, Hiyori Iki, supposedly saves Yato from a car accident, taking the hit for him. Remarkably, she survives, but the event has caused her soul to become loose and hence able to leave her body. Hiyori demands that Yato return her to normal, but upon learning that he needs a new partner to do so, reluctantly agrees to help him find one. And with Hiyori's help, Yato's luck may finally be turning around. [Written by MAL Rewrite]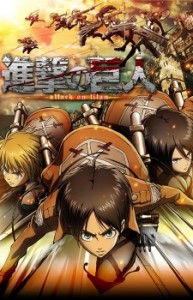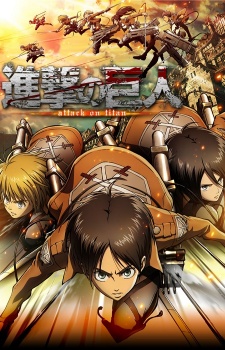 Centuries ago, mankind was slaughtered to near extinction by monstrous humanoid creatures called titans, forcing humans to hide in fear behind enormous concentric walls. What makes these giants truly terrifying is that their taste for human flesh is not born out of hunger but what appears to be out of pleasure. To ensure their survival, the remnants of humanity began living within defensive barriers, resulting in one hundred years without a single titan encounter. However, that fragile calm is soon shattered when a colossal titan manages to breach the supposedly impregnable outer wall, reigniting the fight for survival against the man-eating abominations.
After witnessing a horrific personal loss at the hands of the invading creatures, Eren Yeager dedicates his life to their eradication by enlisting into the Survey Corps, an elite military unit that combats the merciless humanoids outside the protection of the walls. Based on Hajime Isayama's award-winning manga, Shingeki no Kyojin follows Eren, along with his adopted sister Mikasa Ackerman and his childhood friend Armin Arlert, as they join the brutal war against the titans and race to discover a way of defeating them before the last walls are breached. [Written by MAL Rewrite]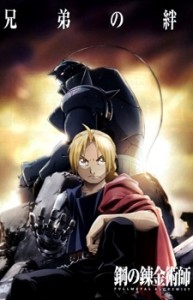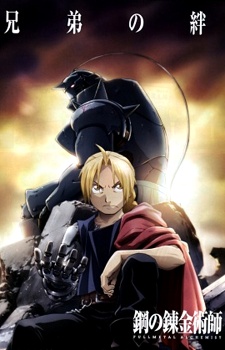 "In order for something to be obtained, something of equal value must be lost."
Alchemy is bound by this Law of Equivalent Exchange—something the young brothers Edward and Alphonse Elric only realize after attempting human transmutation: the one forbidden act of alchemy. They pay a terrible price for their transgression—Edward loses his left leg, Alphonse his physical body. It is only by the desperate sacrifice of Edward's right arm that he is able to affix Alphonse's soul to a suit of armor. Devastated and alone, it is the hope that they would both eventually return to their original bodies that gives Edward the inspiration to obtain metal limbs called "automail" and become a state alchemist, the Fullmetal Alchemist.
Three years of searching later, the brothers seek the Philosopher's Stone, a mythical relic that allows an alchemist to overcome the Law of Equivalent Exchange. Even with military allies Colonel Roy Mustang, Lieutenant Riza Hawkeye, and Lieutenant Colonel Maes Hughes on their side, the brothers find themselves caught up in a nationwide conspiracy that leads them not only to the true nature of the elusive Philosopher's Stone, but their country's murky history as well. In between finding a serial killer and racing against time, Edward and Alphonse must ask themselves if what they are doing will make them human again… or take away their humanity. [Written by MAL Rewrite]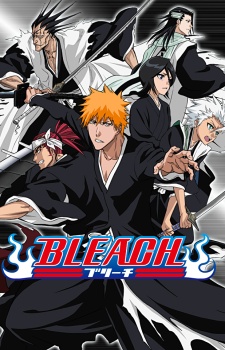 15-year-old Kurosaki Ichigo is not your everyday high school student. He has from as far he can remember always had the ability to see ghosts and spirits. A fateful day arrives as Ichigo encounters the shinigami Kuchiki Rukia, who saves him and his family from a Hollow at the cost of injuring herself. During this encounter, with Rukia unable to defeat the hollow she transfers her shinigami powers into Ichigo. In the aftermath, unable to continue with her job, Rukia allows Ichigo to take on the role of a shinigami in her place as they together defeat the Hollows plaguing Ichigo's town. (source: MyAnimeList)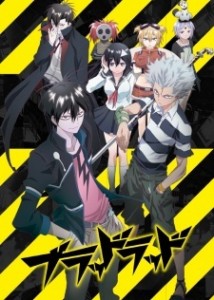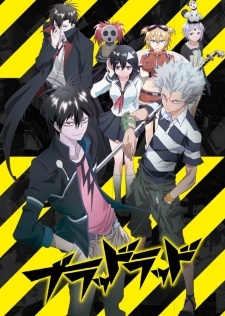 Staz Charlie Blood is a powerful vampire who rules the Eastern district of Demon World. According to rumors, he is a bloodthirsty and merciless monster, but in reality, Staz is just an otaku obsessed with Japanese culture and completely uninterested in human blood. Leaving the management of his territory to his underlings, Staz spends his days lazing around, indulging in anime, manga, and games.
When Fuyumi Yanagi, a Japanese girl, accidentally wanders through a portal leading into the demon world, Staz is overjoyed. But just as he is starting to feel an unusual attraction to her, his territory is attacked, resulting in Fuyumi's untimely death. She turns into a wandering ghost and the crestfallen Staz vows to resurrect her as this would mean being able to travel to the human world, something he has always dreamed of.
Blood Lad follows Staz and Fuyumi, soon joined by the spatial magician Bell and the half-werewolf Wolf, as they travel to find a magic that can bring humans back to life. [Written by MAL Rewrite]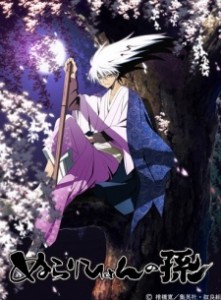 Rikuo Nura doesn't want anything to do with evil youkai, and just wants a normal life. Too bad he's a quarter youkai, and Nurarihyon, his grandfather, is insistent that he takes over as head of the Nura Clan. He's able to keep his supernatural secret life hidden from his classmates, as he can only transform into a youkai at night, for six hours at a time.
Unfortunately for him, various youkai factions are out to target both his youkai and human friends, and like it or not, he needs to embrace his youkai side. Life is not easy when you're Nurarihyon's grandson. (Source: MyAnimeList)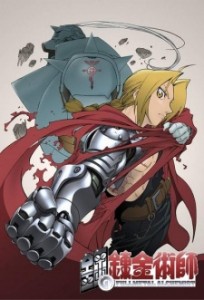 Edward Elric, a young, brilliant alchemist, has lost much in his twelve-year life: when he and his brother Alphonse try to resurrect their dead mother through the forbidden act of human transmutation, Edward loses his brother as well as two of his limbs. With his supreme alchemy skills, Edward binds Alphonse's soul to a large suit of armor.
A year later, Edward, now promoted to the fullmetal alchemist of the state, embarks on a journey with his younger brother to obtain the Philosopher's Stone. The fabled mythical object is rumored to be capable of amplifying an alchemist's abilities by leaps and bounds, thus allowing them to override the fundamental law of alchemy: to gain something, an alchemist must sacrifice something of equal value. Edward hopes to draw into the military's resources to find the fabled stone and restore his and Alphonse's bodies to normal. However, the Elric brothers soon discover that there is more to the legendary stone than meets the eye, as they are led to the epicenter of a far darker battle than they could have ever imagined. [Written by MAL Rewrite]
References: MyAnimeList, Wiki, ANN