9 Anime Like Aokana: Four Rhythm Across the Blue
Aokana: Four Rhythm Across the Blue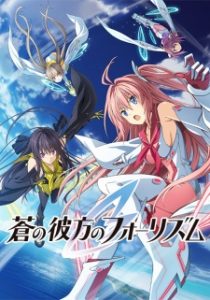 This is a list of anime recommendations of anime similar to Aokana: Four Rhythm Across the Blue. Bear in mind that this list is in no particular order.
Walkure Romanze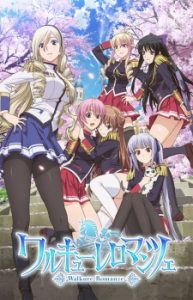 Taking place at Winford Academy located in an old town called Helen's Hill, the story is all about knights and the sport of jousting. At this school, students learn how to become knights, ride horses and joust properly. The main character is a young man named Takahiro Mizuno who was training to become a knight and jouster but after suffering an injury he dropped out of the knight program and joined the begleiter (assistant) program instead. Due to his animal handling skills and former experience as a jouster, this makes him a hot commodity. Multiple beautiful girls in the school want him to become their personal begleiter, though Takahiro always refuses their offers.
Girls und Panzer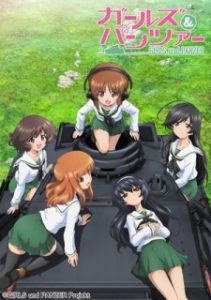 "Senshadou" is a traditional sport using World War II era tanks in elimination-based matches. Widely practiced by women and girls alike, it's advertised as a form of art geared towards making ladies more prominent in culture and appealing to men. Becoming a worldwide phenomenon over time, the influence of senshadou leads to the creation of a world championship which will soon be held in Japan.
Love, Election and Chocolate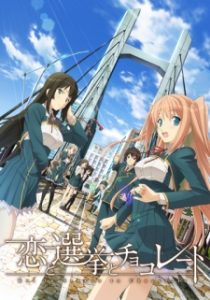 In Japan, participation in extra-curricular activities is as fundamental a part of an education as chalk and gym shorts. However, not all students are overachievers, and for those like Yuki Ojima, groups like the Food Research Club are welcome havens in which to slack-off. But what's a slacker to do when the radical new candidate for Student Council president announces her intent to get rid of clubs like the FRC? Well, getting the help of the current Student Council president is a good start, but HIS suggestion is so counter-intuitive that it's crazy: Yuki should run for the Student Council himself? And yet, it's SO crazy that it just might work! Especially when Chisato, the chocolate-adverse president of the FRC (and Yuki's best childhood friend,) and members of other targeted school clubs start to join the swelling FRC army. But can this army of goofs and goof-offs coast all the way to political victory? Or will someone have to step up to the plate and take one for the team?
Keijo!!!!!!!!(Hip Whip Girl)

Kaminashi Nozomi (17) is an exceptional gymnast. So much so that colleges with some of the best gymnastic programs are trying to recruit her. Unfortunately for them, she has other plans. Due to her family being extremely poor, money is everything to her. That's why she wants to step into the world of "Keijo." "Keijo" is a type of gambling sport where girls stand on a small floating platform and compete against one another. The aim is to push the other contestant off of the platform into the water, but they are only allowed to use their butt or breasts to push the others off. Will Nozomi be able to compete in the intense world of "Keijo" and bring wealth and fortune for her family?
Prince of Stride: Alternative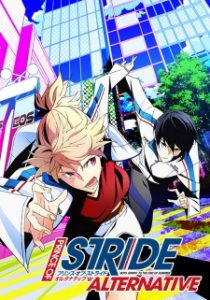 "Stride"—an extreme sport that combines parkour, free running, relay, and sprinting—is what made first year high school student Nana Sakurai enroll in Honan Academy, after being captivated by the school's stride team. Sharing the mutual intention of joining the team is fellow first year and stride maniac, Takeru Fujiwara, and together they request to join. Much to their dismay, however, the stride club is no longer active due to lack of members, and they are now operating under the shogi club.
Air Gear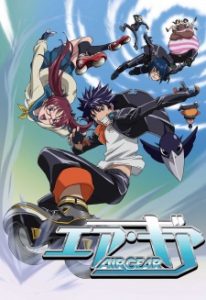 Minami Itsuki never thought about seriously riding Air Treck motorized roller blades, until he got his butt handed to him by a street gang of Storm Riders. That day, he discovered in a locked up room, a pair of AT's and a box of stickers belonging to the Sleeping Forest street gang. One thing leads to another, and Ikki dons the wheels and begins to ride. As his reputation builds in the AT street fighting/racing world, he begins to develop his own gang and participate in more fights, gaining more and more territory.
Saki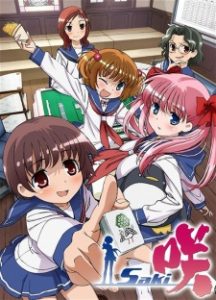 Saki Miyanaga is a high school freshman who doesn't like mahjong. Ever since she was a child, she would lose her New Year's gift money during her family mahjong game. If she won, her parents would be upset, and if she lost, well, she lost. As a result, she's learned to play in such a way that her score differential always remains ±0: not good enough to win, but not bad enough to lose. When we meet her, she's being dragged to her school's mahjong club by an old friend. How will a girl who hates mahjong, yet has become adept at the game as a result of her upbringing, survive in this environment?
Kidou Tenshi Angelic Layer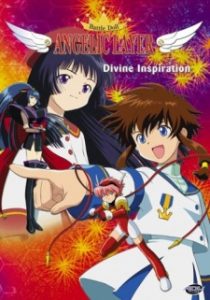 12-year-old Misaki Suzuhara has just gotten involved in Angelic Layer, a battling game using electronic dolls called angels. Even as a newbie, Misaki shows advanced skills as she meets new friends and enters Angelic Layer tournaments to fight the greatest Angelic Layer champions of the nation.
Kaleido Star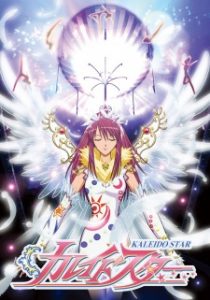 As a talented young acrobat, Sora has dreamed of sharing a stage with the performers of Kaleido Stage, a world renowned circus that combines graceful acrobatics, dazzling costumes, and stunts that keep audiences on the edge of their seats. She makes the move from Japan to California to audition for the show, in hopes of one day basking in the glitz and glamour.
References: Myanimelist